Every day, Indian politicians push the envelope in saying the worst thing possible. Every time someone says something outlandish and disgusting, we think nobody can do worse than this – but they surprise you and top themselves. 
This week's winner is HT Sangliana, the former DGP of Karnataka Police. At a recent event, which was meant to honour women and their hard work, he commented on women's safety in the worst way possible.
 I see Nirbhaya's mother, she has such a good physique. I can just imagine how beautiful Nirbhaya would have been. 
He said, referring to the infamous 2012 gang-rape in Delhi, which brought the issue of women's safety in India, into focus.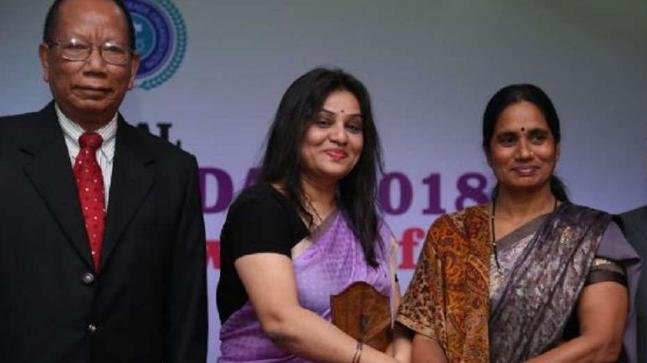 That's right – this former police chief commented and objectified a rape and murder victim and her mother in one sentence. It also implied that the rapists had no choice but to rape her because she was attractive. The disgusting, sexist, and gag-worthy comments continued, though, when he decided to offer some safety tips to women. 
If you are overpowered, you should surrender, and follow up the case later. That way we can be safe, save life, prevent being killed.
It is unclear if Nirbhaya's parents, who were present at the event, heard him as they made no statement about it.
This kind of truly horrendous thinking and mindsets of people in power is what is keeping India in the dark ages.
H/T: India Today