Former Manchester United and Tottenham Hotspur star striker Dimitar Berbatov came up with an innovative way to shut critics up — interview himself. 
The Bulgarian, who won two Premier League titles and a League Cup during his time at Old Trafford, is now plying his trade at Greek club PAOK Salonica and posted the self-interview on Facebook after reports emerged that he didn't want to play for the White-Blacks.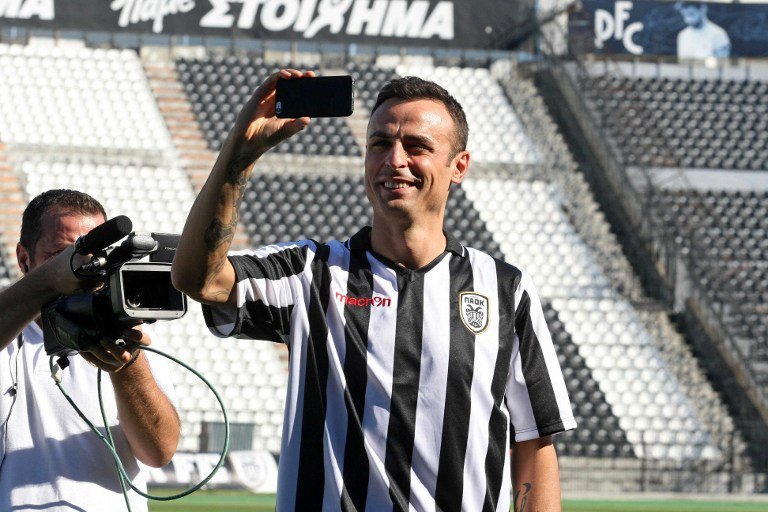 The 34-year-old, known for his immaculate first touch, has scored just five times in 19 appearances for PAOK this season. The trigger for interviewing himself seems to be a first sending off in 13 years.
Berbatov had come on as a substitute and lasted for 38 minutes before seeing red. And while that didn't really help PAOK, at least it led to the most absurd way of hitting out at journalists who question your commitment to the club.
Here's his full Facebook post: