A former Maoist-turned-gangster who was wanted in several cases was killed in an encounter by the police in Shadnagar town of Telangana's Mahabubnagar district.
Nayeemuddin, who was accused in cases of murder, killings for gain, extortion and kidnapping, including gunning down of an IPS officer K S Vyas in 1993, was killed on Monday morning. He was shot dead at a residential neighbourhood called Millennium Township in joint operation by Telangana's elite anti-naxal force and Nalgonda special police force.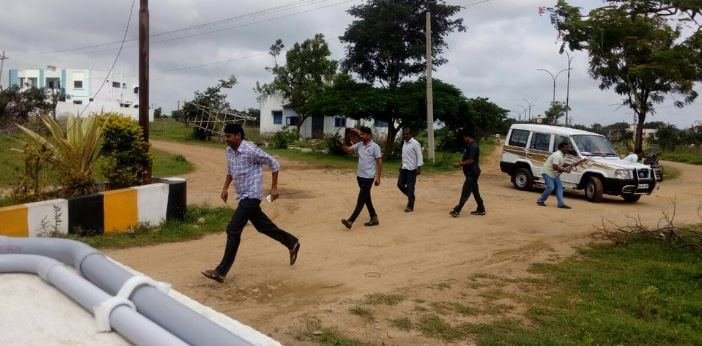 According to a report by Indian Express, police officials had evacuated the millennium township late Sunday night before conducting the operation. Police say that some of the members may still be hiding in a second house and search operations are underway.
An NDTV report says that Nayeemuddin is also suspected to have given information to the police on Sohrabuddin Sheikh,whose encounter killing by the Gujarat police in 2005 became hugely controversial. 
(With inputs from PTI)
Feature image source: Twitter| Kavitha Rao