On Sunday, Rashmi Shahbeskar, a 42-year-old Mumbai-based former model filed a complaint at Bandra police station against her husband for beating her and forcing to convert to Islam, reported India Today.
Senior Police Inspector Pandit Thackeray said, "The complainant was crying. She told us that her husband, Asif, had started resorting to violence after she refused to convert to Islam."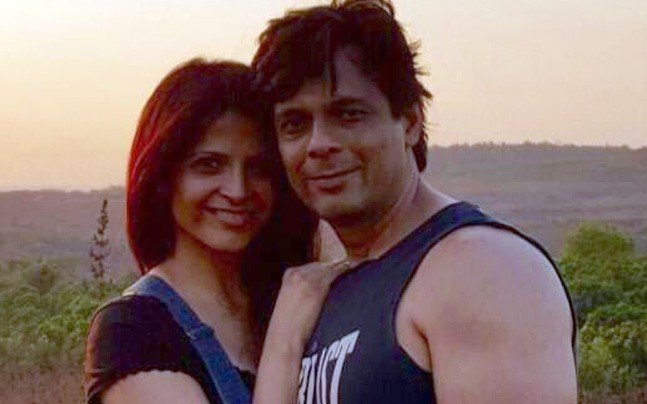 Rashmi, a Hindu by birth, married Asif, who follows Islam, 13 years ago. At that time her husband accepted her religious belief.
Rashmi alleges that from past few years he has been torturing her for converting to Islam. She told The Hindu, "For the past three months, Asif and his cousin Muneef have been saying that every woman who marries a Muslim man should convert to Islam. They pressured me and Asif assaulted me when I refused to convert."
"He hit me with anything that he could lay his hands on, be it bottles, glasses or utensils. On Friday night, he smashed a beer bottle on my head," the report says.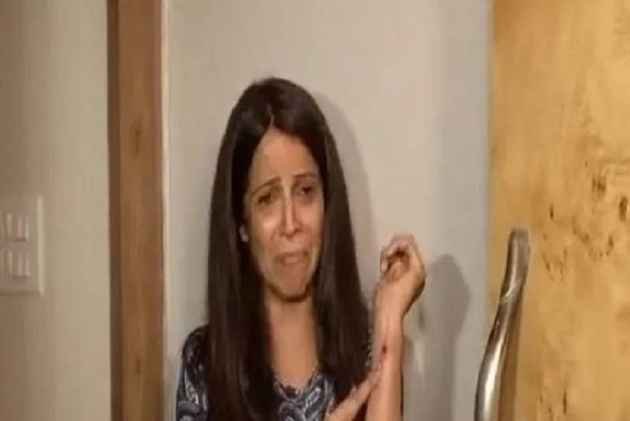 She claimed that Asif had even barred her from meeting their seven-year-old son who refused to accept her as his mother because he was fed that she is a monster because she doesn't follow Islam.
Here is her complaint: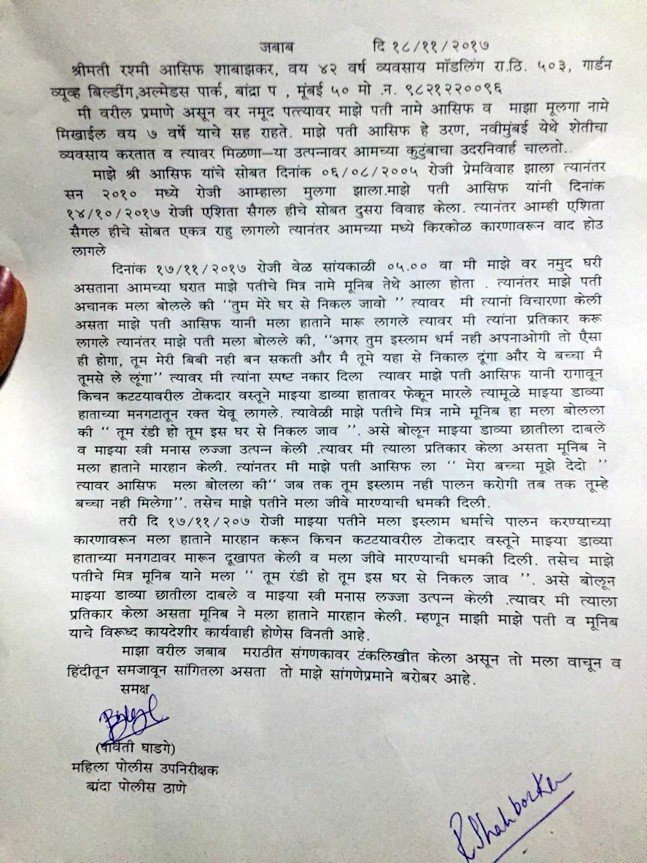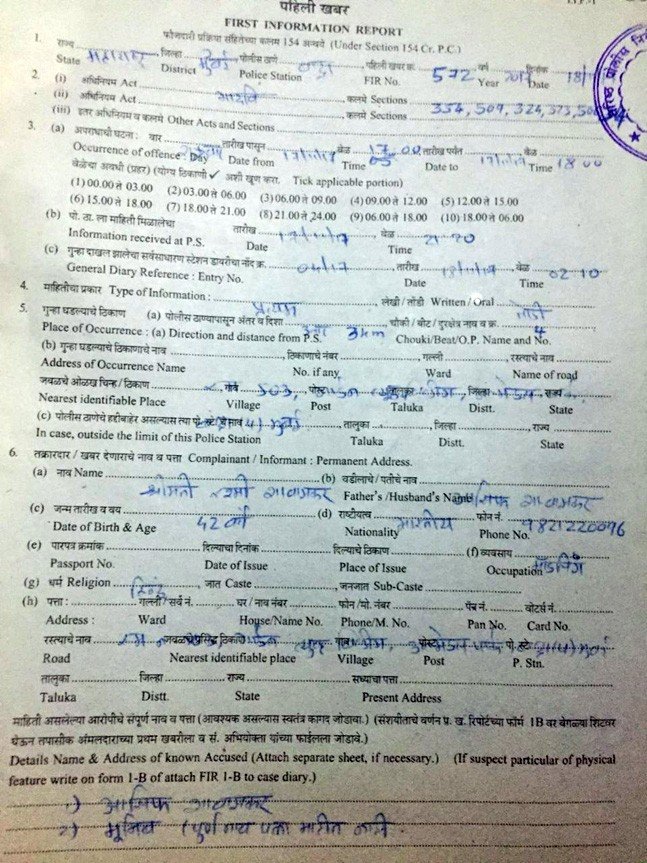 As per Rashmi, her husband, 47, had an affair with a 28-year-old woman, a Hindu who later converted to Islam to marry him. Now both of them are trying to throw her out of their home.
The police have now filed a case against Rashmi's husband and his family under IPC Section 354, 323, 324, 504, 506 and 34.A probe has been launched in the case.