The AIADMK today said it was the constitutional obligation of the Governor to swear-in Sasikala as Chief Minister and there is no ground for stopping it even as it rejected former Speaker P H Pandian's allegations of foul play in Jayalalithaa's death. 
Addressing a press conference hours after Pandian questioned Sasikala's election as party chief and Legislature Party Leader paving the way for her becoming Chief Minister, the party hit back, dubbing him a "betrayer who joined the ranks of detractors and causing confusion."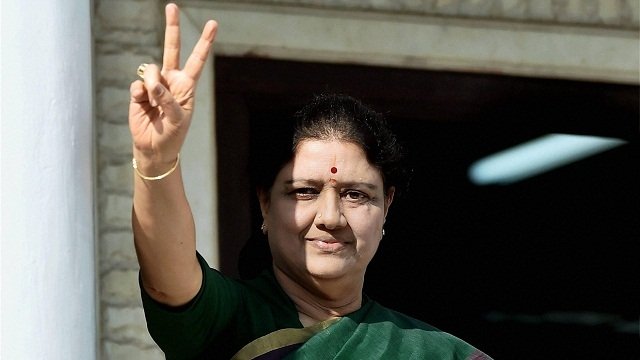 "General Secretary in-charge can be appointed," senior AIADMK leader Panruti Ramachandran asserted, stating that Sasikala's elevation was in compliance with party rules and that it was valid. "The constitutional obligation of the Governor is to swear in Sasikala. There is no ground for stopping it. Nobody can stop it," Ramachandran, who was a minister in the first MGR cabinet, said. 
Asked about a PIL opposing swearing in of Sasikala as chief minister, he said the court can dismiss the petition, saying it cannot interfere in the governor's duty. "We decided on Sunday (to elect her as legislature party leader). The petition came to Supreme Court on Monday".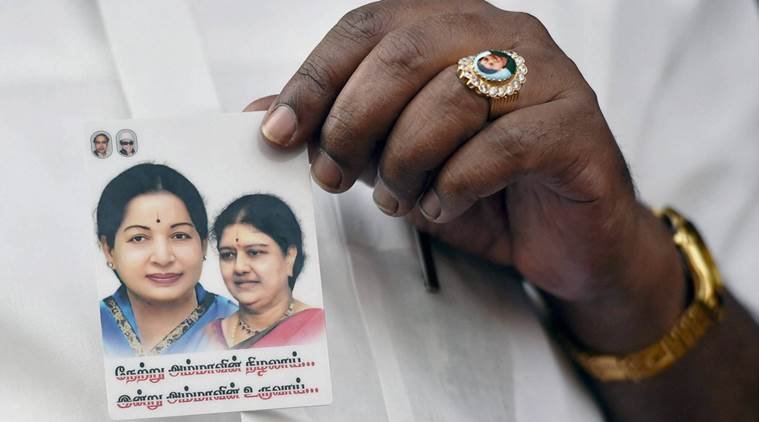 The press conference at the party headuqarters was called to dispel rumours and wrong stories circulating about Jayalalithaa's death especially in the wake of media interaction of Pandian and his son, who was also a minister in Jayalalithaa's cabinet. Pandian and his son Manoj had earlier alleged that Sasikala's elevation was against party norms. 
Sengottaiyan, who was appointed organisation Secretary on Friday, said despite Pandian's five family members being given party positions years ago which could not be seen in any other party, he has joined "detractors and was causing confusion." He said AIADMK is a "fort" which cannot be shaken by such people. To a question on Sasikala soon becoming Chief Minister and if there was any delay from the side of the Centre in swearing her in, Ramachandran said "he (Governor Rao) will tell when he will come.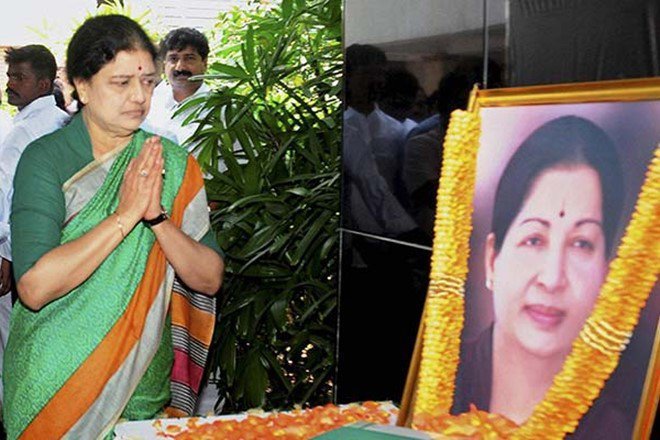 "He has accepted the resignation of Panneerselvam, it is a question of convenience of Governor," he said, adding, he did not see the Centre delaying it. As soon as Governor Ch Vidyasagar Rao arrives here, Sasikala's election as AIADMK Leader of Legislature Party will be submitted to him, he said. 
"After giving him (Governor) the letter, if there was any delay, only then questions about delay arise…let us see," Ramachandran said. Blaming Pandian for notmaking efforts to unify the party in 1990 after it had split following the death of MG Ramachandran, Sengottaiyan said he did not do anything for the party then. "What right has he got to talk now,?" he asked and alleged that he was also responsible for filing some cases against Jayalalithaa including the one against providing high-level security.
What did P H Pandian say in his speech?
Veteran AIADMK leader and former assembly Speaker P H Pandian strongly opposed the elevation of V K Sasikala, saying she does not have the locus standi to either be the party chief or Chief Minister.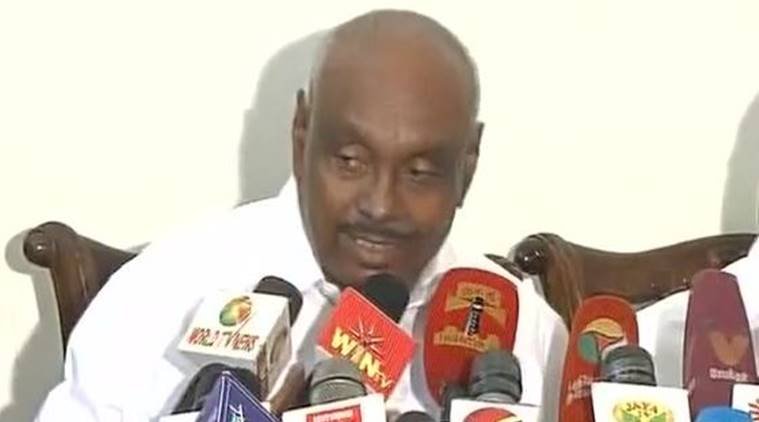 "Sasikala does not deserve to be either the party supremo or the Chief Minister," Pandian told reporters here, two days after Sasikala was elected AIADMK Legislature Party leader, paving the way for her becoming the chief minister. Pandian said within 20 days of the demise of Jayalalithaa, party leaders were "made to say" that they wanted Sasikala to be the party chief. Strongly opposing her elevation as AIADMK chief, Pandian said it was against party rules. 
"Only cadres can elect the general secretary," he said. Referring to late Jayalalithaa's properties, Pandian claimed that in 1996 Jayalalithaa had made a public declaration that all her properties should go to the people. Pandian and his son Manoj Pandian, a party functionary who was also present, also made allegations related to Jayalalithaa's death, a day after a panel of doctors cleared the air on suspicions surrounding the demise.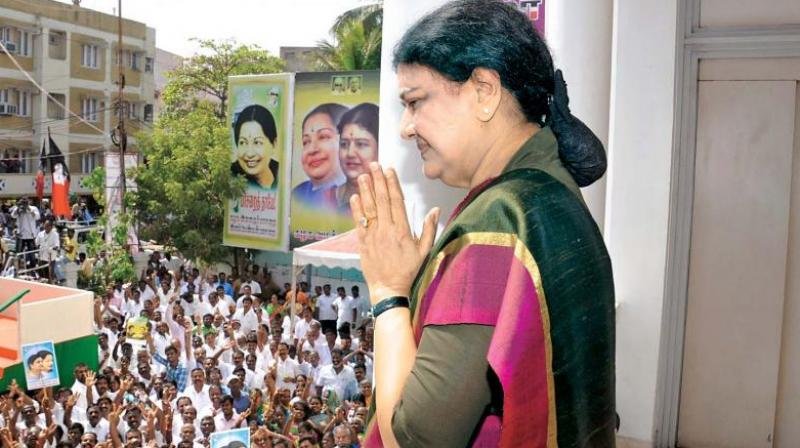 Explaining party rules in detail, Manoj Pandian said Sasikala's elevation as party chief was improper and it went against party norms. Manoj claimed that in 2011 when Sasikala was readmitted into the party after being expelled, Jayalalithaa had told him that she will not involve her in politics.
He alleged that "we were betrayed," and by trampling on "our rights" Sasikala had become the general secretary which he was "opposing" strongly. Pandian's outburst against Sasikala comes days after former Minister KP Munusamy's open dissent against her.
(With inputs from PTI)
(Feature image source: PTI)