A day after the central government told the Supreme Court that private hospitals were bound to provide free-of-cost treatment and first aid to acid attack victims, the apex court on April 10 asked all the private hospitals across the country to provide free treatment, including medicines and corrective surgeries, to acid attack victims, The Indian Express reports.
Directing all the state governments and Union Territories to immediately take up the matter with the private hospitals to ensure that acid attack victims are attended to immediately and adequately, the Social Justice Bench of Justices Madan B Lokur and Uday U Lalit also directed private hospitals to issue certificates to such people endorsing them as acid attack victims.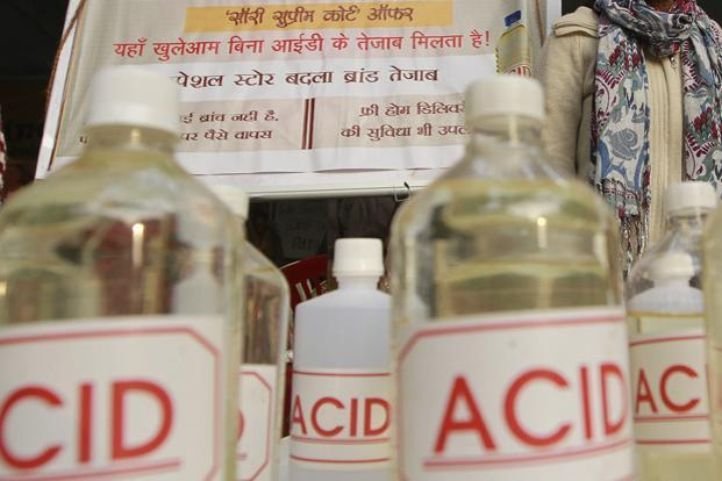 The certificate will be issued by the first hospital that an acid attack victim approaches and will be used for claiming future benefits, the report states.
It also asked the governments to provide Rs 3 lakh financial relief to acid attack victims.
Banning over-the-counter sale of acid across the country, the court also asked all states and Union Territories to notify acid as a scheduled substance to stop its unregulated sale.
Revealing the acid attack figures for 2014 – almost 300 per cent more than the average number of such cases in preceding years – The Indian Express report says that 309 acid attack cases took place in the last year.
During 2011, 2012 and 2013 a total of 83, 85 and 66 acid attack cases were reported respectively.