US Republican presidential candidate Donald Trump makes "you want to retch", French leader Francois Hollande said on Tuesday, as he added his voice to a barrage of scathing criticism of the White House hopeful.
"His excesses make you want to retch, even in the United States, especially when — as was Donald Trump's case — he speaks ill of a soldier, of the memory of a soldier," Hollande told journalists in Paris.
The French leader was referring to a feud between Trump and the Muslim parents of a slain US soldier, which has shaken the presidential campaign just three months before the November vote. Hollande criticised Trump's "hurtful and humiliating comments".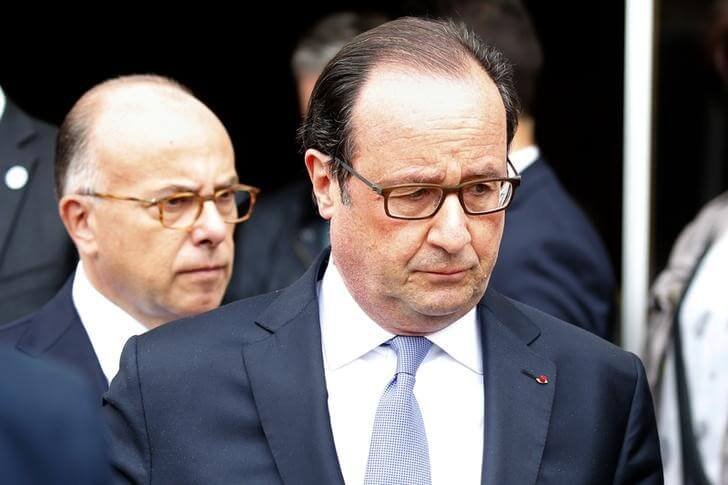 The Republican campaign to retake the White House is reeling from a series of self-inflicted scandals as Trump has in recent days criticised Muslims, babies, firefighters and the military, prompting his wincing Republican backers to issue awkward denunciations.
US President Barack Obama also joined the fray, declaring Trump "unfit" to hold the country's top office in his strongest rebuke yet of the 70-year-old mogul.
Obama described Trump as "woefully unprepared" and "unfit to serve as president".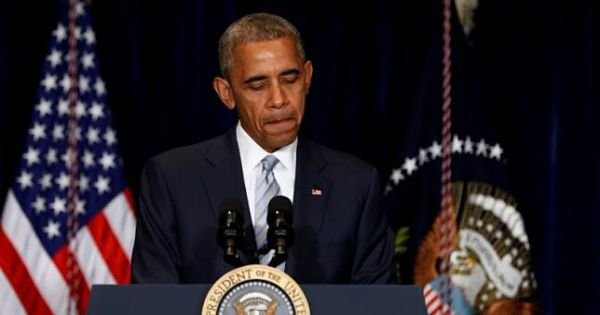 "He keeps proving it," Obama added, as he called on Republican leaders to disown him.
Trump swept the Republican primary, but is currently trailing Democrat nominee Hillary Clinton in general election polls by around four percentage points.
"Democracy is also at stake, as we see more and more people tempted by authoritarianism," Hollande said, "especially" in the US.
"Should the American people choose Trump, there will be consequences, because a US election is a global election," he added.