The military evacuated more than 2,000 residents stranded in Tamil Nadu on Thursday as the death toll from flooding rose to 269 after the heaviest cloudburst in over a century.Forecasts of more rain over the next 48 hours forced the army to work on a war footing to rescue survivors trapped in inundated parts of Chennai, India's fourth most populous city.
Floods have ravaged India through the ages and when the rivers or the rain gods decide to vent their fury, there is little that can stop them.
Here are some of the deadliest floods in Indian history (in no particular order).
Chennai Floods, 2005
The floods occurred during the North-East monsoon season (November-December, 2005) as a result of heavy rain. Over 269 people have already been reported killed, 50 of them in two incidents of stampede for food and money in relief camps. The number is expected to rise when a clearer picture emerges.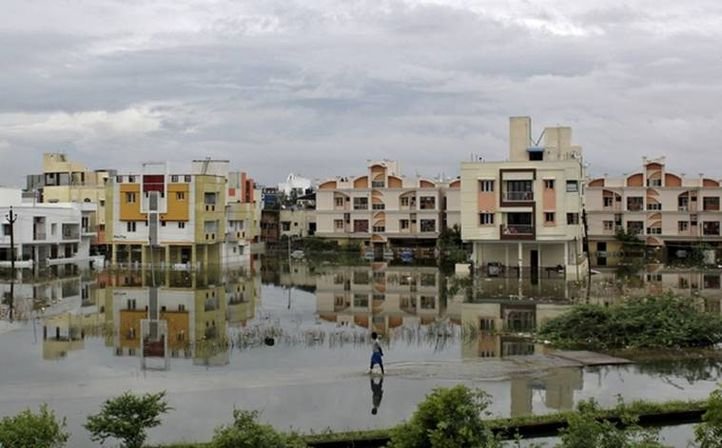 Representational image of the Chennai floods | Source: Reuters
Uttarakhand Floods, 2013
The multi-day cloudburst in Uttarakhand in June triggered flash floods and massive landslides. Nearly one lakh Hindu pilgrims coming to visit the Kedarnath and Badrinath shrines were trapped. Around 1,000 people died in this Himalayan tsunami while more than 5,700 people were "presumed dead." The Indian Army launched one of its biggest rescue operations ever to save those trapped in the valley. The Kedarnath Temple, one of the famous temples of Lord Shiva in India, and parts of the Char Dham yatra were damaged.
Brahmaputra Floods, 2012
The unprecedented flood in the Brahmaputra river and its tributaries occurred due to above average monsoon rains. 124 people were killed, The worst hit area was Kaziranga National Park where 13 great India rhinos and around 500 animals died.
Himalayan Flash Floods, 2012
The flash floods occurred on the midnight of August 3, 2012, in the Himalayan states of India. The cloudburst left 31 people dead and triggered landslides and flash floods. Occuring during the Char Dham Yatra season, this event left several hundred pilgrims stranded and further increased stress on available resources in the area. In addition to destroying several homes, the floods also washed away part of the Gangotri National highway, and the Gangotri bridge leaving parts of the district inaccessible.
Bihar Floods, 1987
Kosi, Bihar's sorrow, wrecked havoc and took lives of nearly 1,399 people and 5302 animals. Around 29 million people were affected across 30 districts in one of the deadliest floods in the country's history. This flood caused an estimated loss of Rs 68 million due to damage of crops and public property.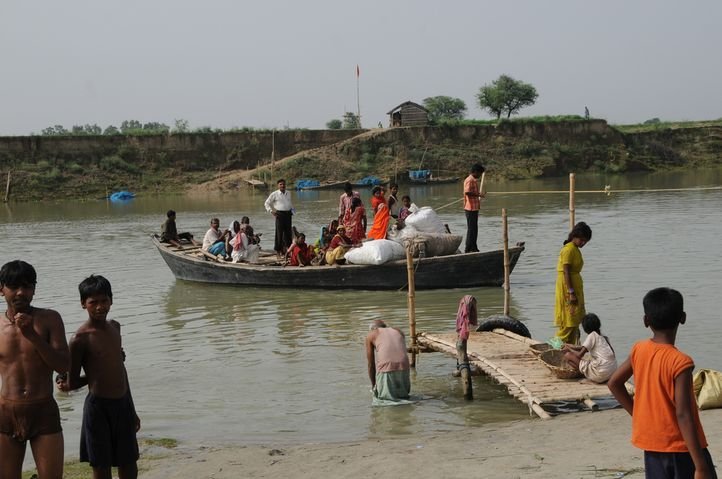 Representational picture | Source: Wikipedia
Bihar Floods, 2004
Bihar is India's most flood-prone state as it constantly witnesses such natural disasters. Around 885 people and 3,272 animals lost their lives in the floods of 2004. Nearly 21.2 million people were affected in 20 districts of Bihar. Ganges river crossed the danger mark for the first time at Farakka Barrage.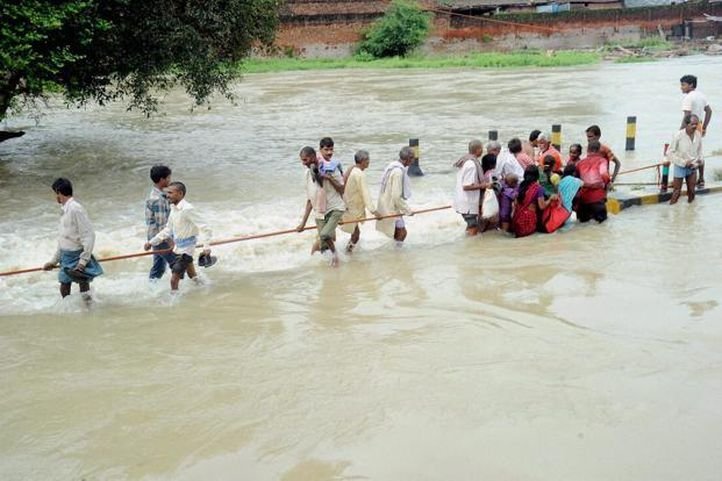 Representational image of people using a rope to cross a flooded bridge at Parwalpur in Biharsharif | Source: PTI
Bihar Floods, 2008
A breach in Kosi embankment at Kushaha in Nepal on August 18, 2008 triggered floods in India. The river changed its course, killing hundreds of people and displacing around 30 lakh people. The incident also brought wide-scale destruction in over 8 lakh acres of farm land.
Ladakh Floods, 2010
A major cloudburst and heavy rainfall on August 6, 2010, triggered mudslides, flash floods and debris flow in Ladakh. 71 towns and villages in Leh were affected and at least 255 people died.
Assam Floods, 1998
The Brahmaputra river remained above the danger mark for almost three months. 156 people were killed. All the 21 districts in the Assam valley were heavily flooded affecting a population of 47 lakhs in 5,300 villages and damaging 9.7 lakhs hectares of agricultural land. 30,900 houses were washed away or damaged. Lives of 7,814 cattles were also lost in the floods.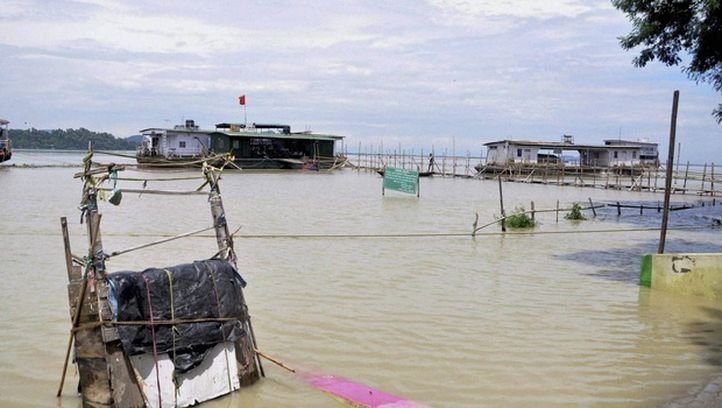 File photo of flood-hit Guwahati | Source: PTI
Assam Floods, 2012
Assam faced the wrath of the Brahmaputra river in 2012 when an unprecedented flood claimed the lives of 124. Worst hit area was Kaziranga National Park where 13 great India rhinos and around 500 animals died due to flooding.
Maharashtra Flood, 2005
At least 5,000 people lost their lives in this flood. Mumbai was the worst hit by the monsoon. People were stuck in offices and houses for several days due to the heavy rains.
Gujarat Floods, 2005
The 2005 Gujarat flood was caused by heavy monsoon rains in June affecting many parts of the state. The death toll was around 123 people. More than 250,000 were evacuated.
Jammu & Kashmir Floods, 2014
In September, 2014, the Jammu & Kashmir region was hit by heavy floods caused by torrential rainfall. River Jhelum and its tributaries flowed above danger mark. Nearly 200 people died due to the floods and 350 villages were submerged even as the Indian Army launched a major rescue operation and evacuated 11,000 people to safety by deploying 100 columns of troops in flood-hit areas of the state. The Vaishno Devi Yatra was also suspended.
(Feature image sourced from Reuters)