When it comes to speaking inside Parliament or addressing the public, Union Minister of External Affairs Sushma Swaraj's eloquence is well recognized. And on Thursday, the foreign minister took on all the questions posed by the Opposition leaders in the Rajya Sabha session.
The Opposition had put up concerns regarding India's foreign policy as well as its relationship with its neighbours like China, Pakistan, Nepal, Sri Lanka and Bangladesh. Questions were also asked about the government's road map on important issues including the recent Doklam standoff with China as well as the relationship with Pakistan.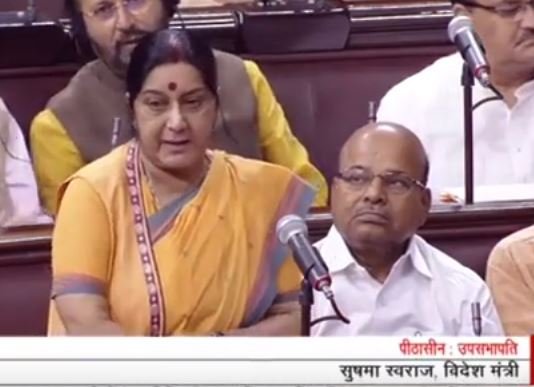 While Swaraj answered all questions raised in the House, Opposition moved a privilege motion on Friday against her for allegedly misinforming the House on India's foreign policy.  
Here are the top takeaways from her 53 minute long speech in the Rajya Sabha:
On Doklam standoff and relationship with China
"War is not a solution to anything. Even after war, there has to be a dialogue. So, have dialogue without a war… Patience, control on comments and diplomacy can resolve problems"
 "Military readiness is always there as the military is meant to fight wars. But war cannot resolve problems."
"De-escalation does not mean retreat. It is safeguarding India's interest."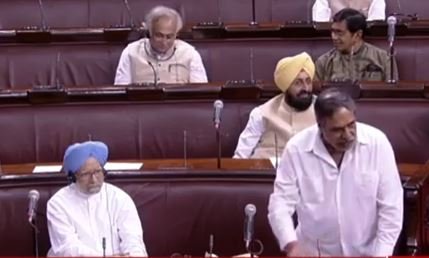 On Pakistan
"You are asking what is our Pakistan roadmap? We had declared it even before the swearing-in. We had invited prime ministers of all the neighbouring countries and all came… Bilateral meetings were also held and I was present."
"But it can't be one-sided. Terror and talks cannot go together. The day they stop promoting terror, we will start the talks…You are asking what is our Pakistan road map? We had declared it even before the swearing-in…The story changed after (the killing of Hizbul Mujahideen commander) Burhan Wani when they (Pakistan) declared him as a martyr."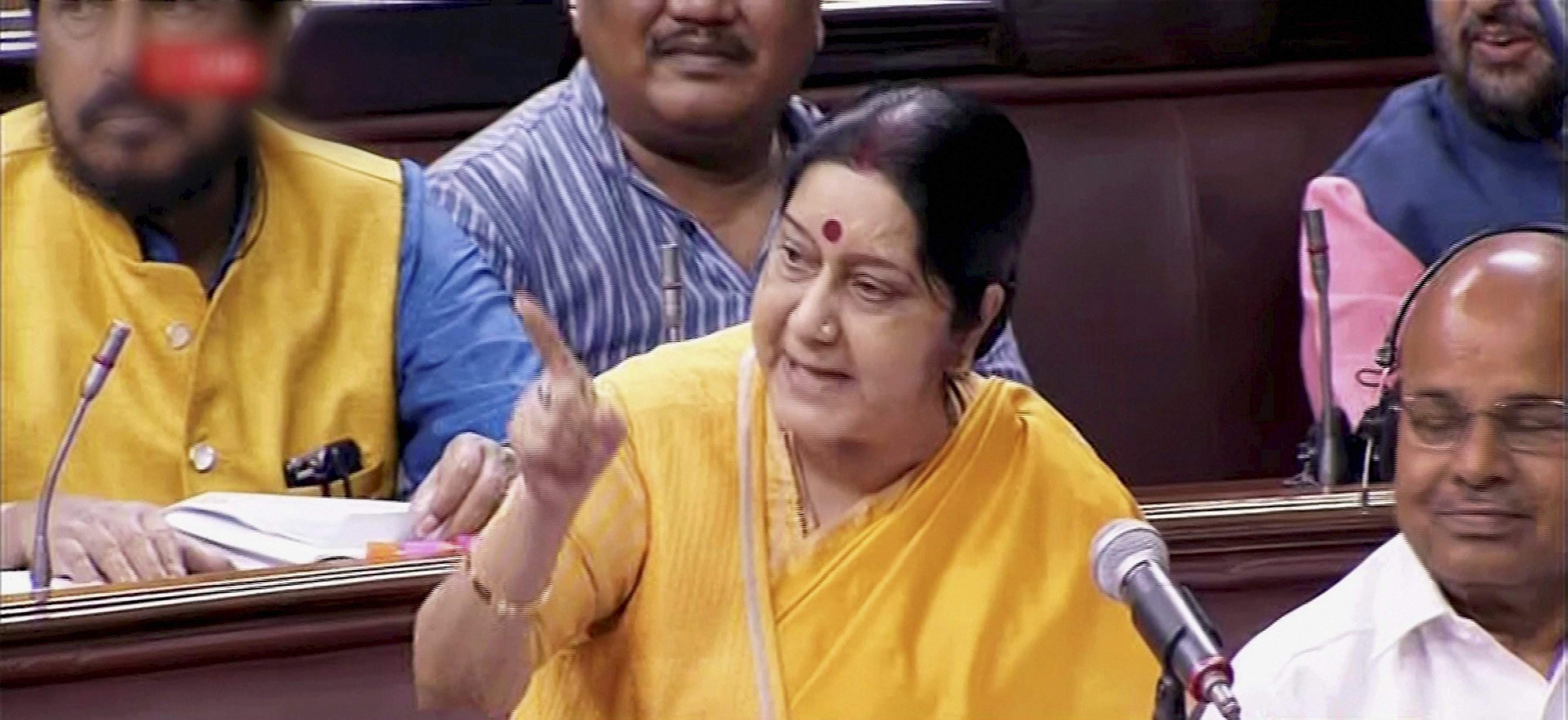 On Rahul Gandhi's meeting with Chinese envoy
"I am very sad that leader of the largest opposition party deemed it proper to meet the Chinese envoy to get information about the standoff rather than approach the Indian leadership."
On India's relationship with US & Russia
"You say that India stands alone. This is far from the truth…You say during 1971, the US was with Pakistan, and Russia was supporting India. Today both Russia and the US are supporting India. This reflects the success of our foreign policy."
On Israel
"Israel is definitely our friend, but we will never let down the cause of Palestine. And this is our resolution."
You can watch the full speech here.