England have won just three knockout games at major tournaments since 1990. That's three in 26 years – 26 years of utter failure internationally while basking in the money-making machine that is the Premier League.
And if one thought they'd go far in the tournament, with Harry Kane and Jamie Vardy and Wayne Rooney, then the defeat against Iceland was just confirmation of how hopeless England are.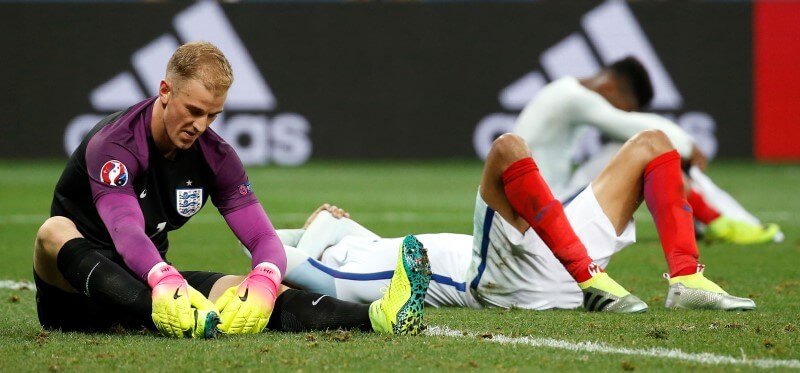 The legendary Gary Lineker branded the 2-1 defeat in the Last 16 of the Euro 2016 as the worst in the nation's history, but here is a reminder of some other woeful international performances.
England 1-3 Australia – February 2003 (friendly)
England were fresh from the apparent achievement of reaching the World Cup quarters in 2002 in Korea and Japan, and were brought down to earth with a defeat against a side that also beats them regularly in cricket. Tony Popovic, Harry Kewell and Brett Emerton scored for Australia. England managed a goal from Francis Jeffers, but it was scant return despite fielding two completely different XIs in either half (it was a friendly). Basically England's two best teams were beaten on the same night.
England 2-3 Croatia – November 2007 (Euro 2008 Qualifier)
Steve McLaren was England manager when they were pipped against Croatia in a match where they needed only a draw to qualify for Euro 2008. Of course they lost. Goalkeeper Scott Carson fumbled and flapped to gift the visitors the lead before they doubled it via Ivica Olic. But a Frank Lampard penalty and a Peter Crouch goal (set up by David Beckham) brought parity. This defeat is not about England losing to a bad team – the Croatians were certainly competitive. But this is about England not being able to survive 13 minutes to reach a major tournament. Even at 2-2, England's play remained drowsy and damp, just like the weather – and rather than going for the kill, they allowed Mladen Petric to strike from 25 yards out to end the battle and break England's hearts. It also ended McLaren's reign as coach. Every English problem – from lack of ambition to safe play and nerves in the big games, were exposed. It seems they've still not recovered from this.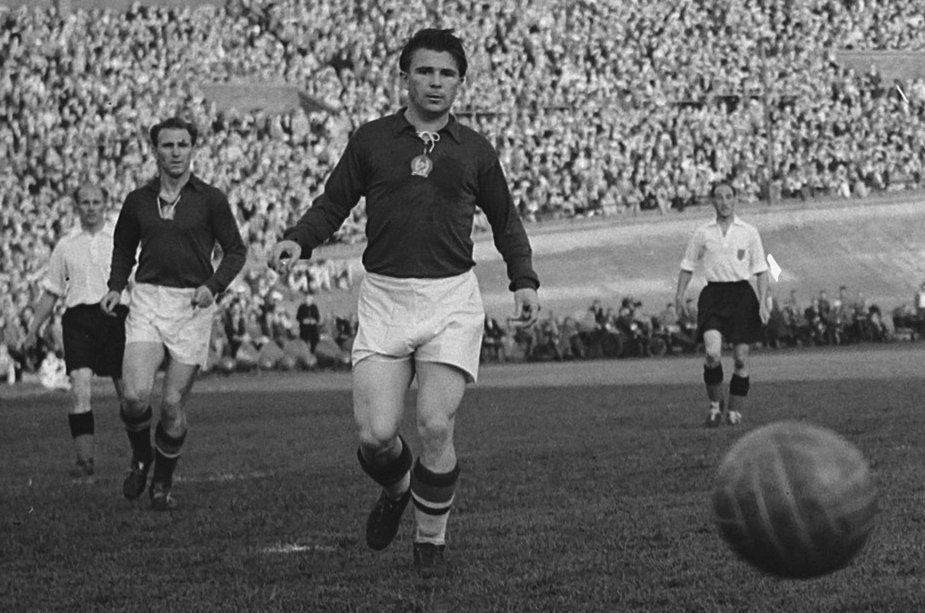 USA 1-0 England – June 1950 (World Cup)
Believe it or not, this goes down as one of the greatest upsets in sporting history. England, boasting of a star-studded side which featured Stanley Mathews and Tom Finney, took on USA – a team described by the Evening Standard as one made of "amateurs, postmen and funeral directors". Well, they won, and England were left shell-shocked. So much that they exited the World Cup after another defeat in the next match. The movie The Game of Their Lives is based on this match.
England 3-6 Hungary – November 1953 (friendly)
Dubbed the match of the century since Hungary were the world's top-ranked team at that point, this was a game which completely changed the way football was practiced in England. Hungary came to Wembley on a 24-match unbeaten streak but England hardly cared – they had lost just once to a team on foreign soil. The superiority complex was quickly destroyed as the pot-bellied and brilliant Farenc Puskas, along with the rest of the Mighty Magyars, taught a lesson in football to the inventors of the game. They beat them again next year, 7-1. Wow.
England 0-1 Republic of Ireland – June 1988 (Euro 1988)
Probably the worst tournament performance from England came in 1988 when they lost all three of their group games – against Republic, the Netherlands and the Soviet Union. The first one was the most damning though, as England's neighbours got one-up over them in a memorable performance. Bobby Robson kept his manager's job though, and led England to the semi-final of World Cup 1990.
Feature image source: Reuters