As Maggi was gearing up to make its return to Indian markets, Baba Ramdev had already made a timely announcement like a crusader against harmful food products, launching Patanjali noodles did not have MSG .
But according to a consumer in Haryana, it seems the swadeshi noodles allegedly have their own share of unpleasant surprises.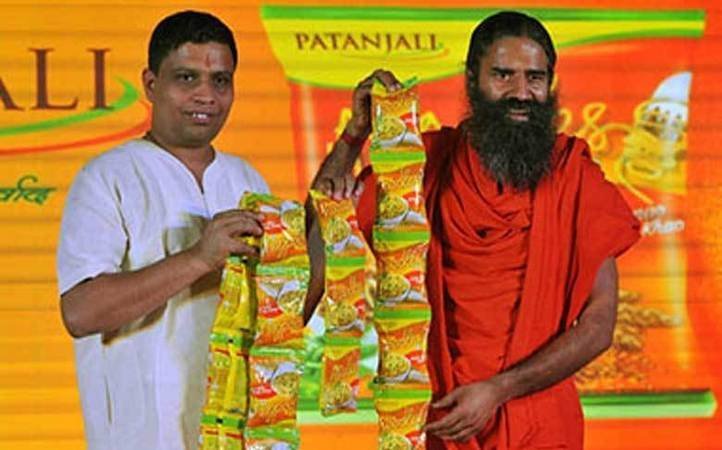 Representational image | Source: PTI
While the brand looking at aggressive expansion in the market ran into trouble for not getting approval from the FSSAI , one man in Narwana (Jind) was shocked after he found bugs inside a sealed packet of Patanjali atta noodles which he purchased from a Swadeshi store.
The store owner, on the other hand, accepts that the pack was sold from his shop but said he had no idea about the unwanted surprise in the noodles. Meanwhile reports from News 18 suggest that the consumer has decided to take Patanjali to court.
While the extra contents are clearly not in line with Patanjali's claims of being pure vegetarian, this controversy will bug the newly launched product for quite sometime.
Although Baba Ramdev clearly ensured that Patanjali products do not contain harmful chemicals, perhaps some other components skipped his attention.