The turmoil which has gripped the Film and Television Institute of India (FTII) for almost a month is raging on without a resolution in sight. The students on one hand are firm about their dissatisfaction over Gajendra Chauhan as the Chairman while on the other hand the Information and Broadcasting Ministry is not budging.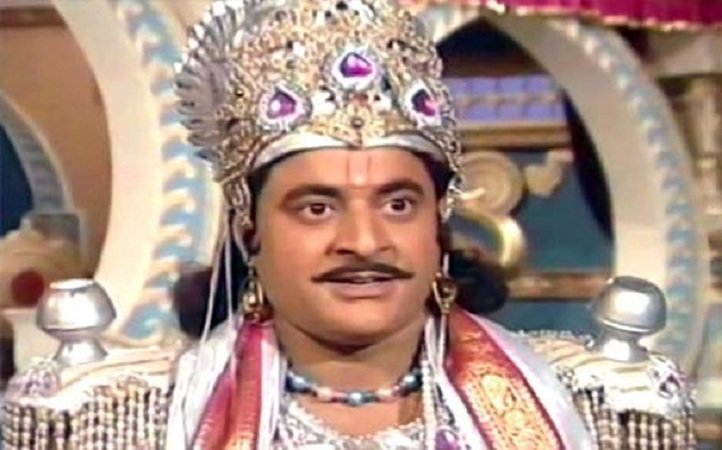 In such a situation the who's who of the film industry have come out in support of the students. Prominent figures of Indian cinema ranging from Resul Pookutty and Ranbir Kapoor to veterans like Rishi Kapoor and Anupam Kher have supported the students and have advised a defiant Gajendra Chauhan to step down for the advantage of the institute. Some like Shyam Benegal have cited the good of the institute by asking students to talk to Chauhan.
But while most stalwarts have been blatant in their criticism for Chauhan or support for students, Hansal Mehta has written a beautiful open letter to the students in support of Chauhan's appointment. The letter which also lends support to 'shaktimaan' Mukesh Khanna for his stint as the Chairman of the Children's Film Society of India (CFSI), and criticises "commies" who governed FTII earlier, definitely a treat to read.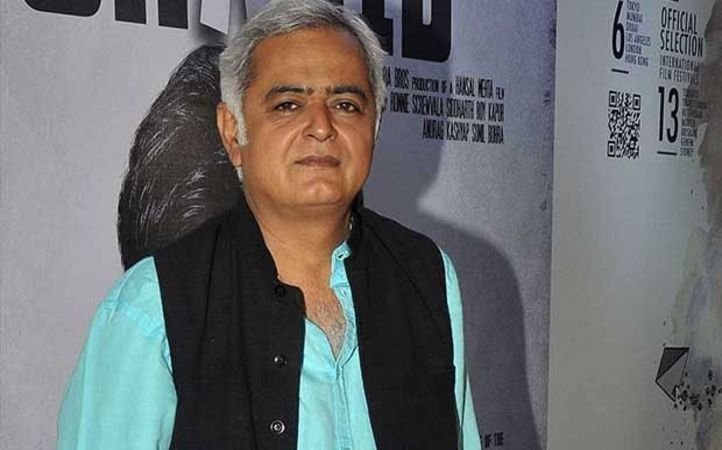 "Dear Students of FTII,
Why are you on strike? Why are you not attending your classes? Don't you have a reputation for going on strike at the slightest provocation? Don't you realize that your institution needs change? Why are you so resistant to change? Your chairperson is an eminent member of the film and television industry with many notable films, 700 television serials including an iconic portrayal as Yudhisthir. He has nearly 20 years of administrative experience within the film industry. Besides his enviable track record he is also a member of the ruling party. He is a nationalist. He believes that films with a good message make for good cinema. He reserves his comments on world cinema. Perhaps, he is afraid that his critical insights into world cinema might lead to unrest between nations. And the nation comes first, world cinema be damned. I am telling you dear silly students, Gajendra Chauhan is the man. My dear students, you are living in a bubble. Your seniors from the institute were also living in a delusionary world. They were pretending to be inspired by the likes of De Sica, Truffaut, Goddard, Tarkovsky, Fellini, Ray. What use is Truffaut or Goddard or Fellini when your films cannot earn even a fraction of what Mr. Chauhan's illustrious films have earned? Guys, you need a reality check. And Chauhan is the man to give you that. The truth is that you have been force fed a diet of films made by commies and made to believe that this was cinema. Why? Because your institute was governed by commies like Saeed Mirza, Mrinal Sen and their ilk. These commies are depressing people who make depressing films about the human condition. Nobody watches their films. Friends, change is around the corner. Embrace it. We have a new government. We have the promise of a new, incredible India. We are now a country run by proud nationalists. Your cinema must reflect this new nationalism. The new wave of Indian cinema will emerge from the nationalistic cinema espoused by Mr. Chauhan and the sensible members of the FTII society who have not resigned their posts. Forget those losers Jahnu Barua, Pallavi Joshi and Santosh Sivan who resigned from the council. They are simply not cut out for the transformation that you are so stupidly depriving yourselves of. They have been part of some depressing films and their work deserves to be condemned. Ever wondered why the government appointed them to your society in the first place? I'll tell you why. This government is very fair. They believe in equal representation. Unfortunately, none of you realize it. You have been blinded by the propaganda of the left, without realizing that the pot of gold is actually to be found on the right. You find my reasoning warped? Then learn some of your illustrious seniors and industry leaders. They protested against the appointment of Mr. Pahlaj Nihalani as CBFC chief. At a meeting held in Delhi and an austere Mumbai five-star the good minister assured these wise men (and women) that 'all izz well'. Mr. Nihalani is still the CBFC chairperson and really all is very, very well. What did you tell the minister in Delhi when he gave you precious minutes of his time? Why do you tick people off? Learn from your seniors. Capitulate to force, surrender to nationalism and you will reap the benefits of this new, free Bharat. Communism is long dead. Protest and perish. Prostrate or perish. Mukesh 'Shaktimaan' Khanna is the CFSI chairperson and he is going to transform children's films in India. He is also a worthy supporter of the ruling party and distinguished alumnus of FTII. Listen to him, he is inspirational. He wants you to accept this appointment and move on with your academic work. If you do not like this appointment you live in a democracy. You have every right to leave this institution. Understand and hang on to every word Shaktimaan says. Or perish. I've watched your shallow defense of your unjustified cause on national television. A senior member of the film industry was right when he said that your institution has gone to the dogs in the past 10 years or so. Your institute has unleashed rubbish all these years – all in the name of art. Those awards you won, the accolades that you celebrated were all part of a larger conspiracy to weaken a nation that was in deep slumber imposed by the commies or their pseudo- socialist counterparts. When a democratically elected government (with a sweeping majority) recruits a person to steer you into the new world, you resist. They must be right. Because you are wrong. Come on guys, chase that pot of gold. Achchhe din await you. Jai Hind. Hansal Mehta."