More than 100 students from Film and Television Institute of India (FTII) held a protest march from Jantar Mantar to Parliament Street, New Delhi on Monday. The students agitated for the removal of the recently appointed FTII Chairman Gajendra Chauhan. The students backed by several members of the film fraternity have questioned Chauhan's credentials for the FTII post.
"It has been more than 50 days that we have been protesting. So, our purpose of coming to Delhi is that we should be heard. We had written to leaders from various political parties requesting them to intervene and urge the government to revoke the appointments of 'unfit' people and to set up a transparent procedure for future appointments. Only Rahul Gandhi has replied and come forward," said a student protester.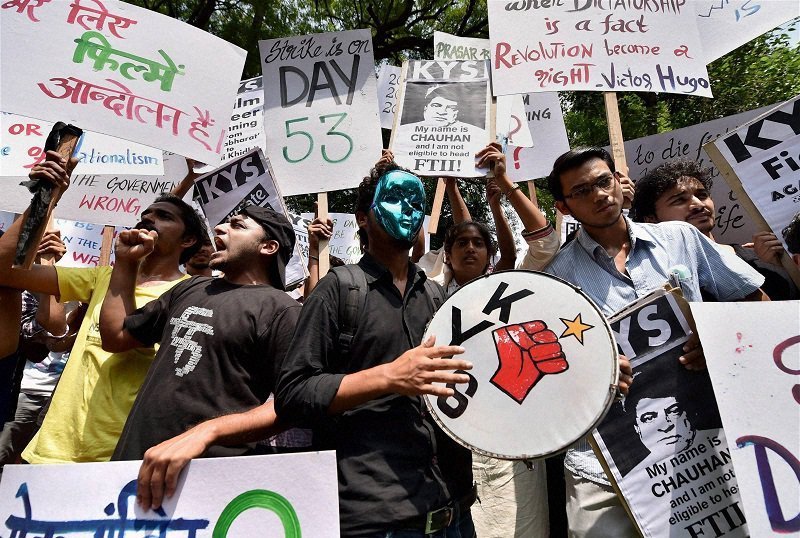 The protest had the backing of different student organisations including National Students' Union Of India (NSUI).
"Government is waging an ideological war against us. FTII will not bow to any political pressure. Government must initiate a dialogue," said another student. Congress MP Raj Babbar and JD(U) leader KC Tyagi also participated in the protest and backed the students.
Here are some glimpses from the ongoing FTII protest against Gajendra Chauhan's appointment: