In a bid to push their demand of seeking removal of Gajendra Chauhan as chairman of the Film and Television Institute of India (FTII), three FTII students have gone on an indefinite hunger strike from today ie Thursday, September 10.
Veteran film director Adoor Gopalakrishnan has also come up in support of the students.
Addressing a press conference Gopalakrishnan said "authorities want to make FTII students look like criminals."
He also said "we need to have an aware FTII management."
On the other hand students have intensified their protests.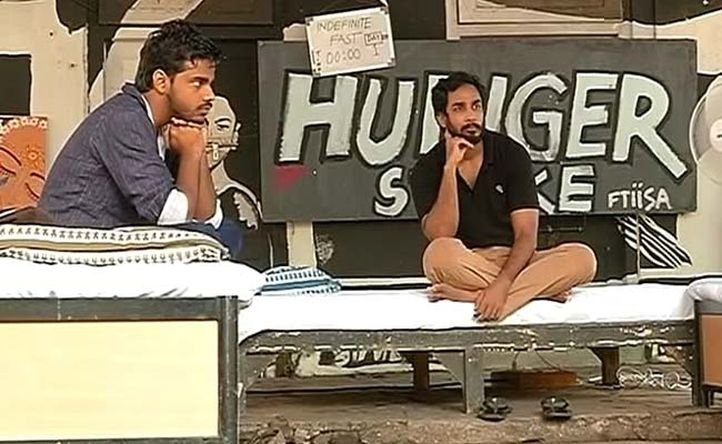 FTII director Prashant Pathrabe, when contacted, said, "We have informed police and medical personnel about the hunger strike after receiving a letter by the students to that effect."
No headway has been made in the crises that started on June 12 when students protested against the appointment of Gajendra Chauhan, a TV-actor, as FTII chairman. His only claim to fame was his role as Yudhishthira in Mahabharat TV series that featured on Doordarshan in the late 1980s.
The students in a letter have informed FTII administration seeking "immediate resolution of the present crisis." It also said the students had no option but to go for the hunger-strike because of the government's "apathy" to the issues raised by them.
After an unsuccessful round of talks with I&B; minister Arun Jaitley and other officials on July 3, the FSA also sought a second round of dialogue to break the impasse.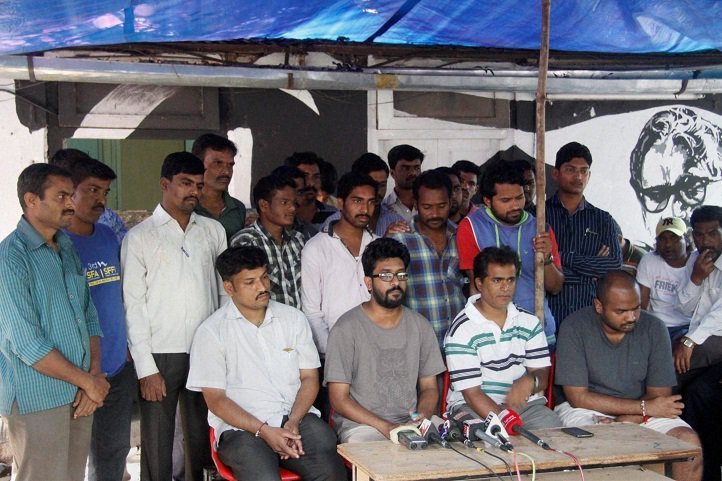 "We strongly feel today is the most important day of our strike so far, a day in which the apathy and sheer ignorance towards the students of the FTII has now reached a most critical point," the students union said in a statement.
"The students have had to deal with a lot of mental, physical and emotional anguish and they have always tried to display and abide by the integrity and grace that they thought characterized them," they added.
186 national award winners have appealed to the President asking Centre to give up control of FTII and appoint an independent panel of filmmakers.
Read more: