US and Germany have decided to continue their sanctions against Russia until Moscow signs a deal to stop fighting in Ukarine.
G7 summit, which includes great economies of the world like US, Britain, Italy, France, Germany, Canada and Japan, started on Sunday, June 7, in a tightly-secured resort in the Bavarian Alps in Germany.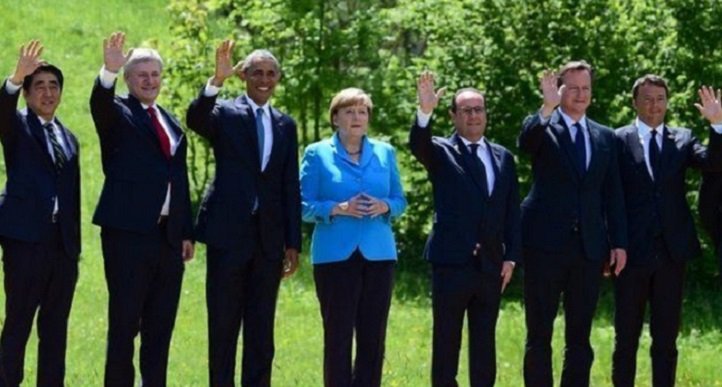 The Russia-Ukarine issue dominated the first day of the G7 with participating countries urging the global community to stand firm against Russia until it complied with the Ukraine ceasefire deal struck in the Belarussian capital Minsk.
BBC reported that EU sanctions are due to expire at the end of July. US President Barack Obama said G7 leaders would discuss "standing up to Russian aggression" in Ukraine.
Chancellor Angela Merkel expected the G7 countries should send a firm signal here. "Not sanctions as an end to itself, but sanctions… to reach a target," Merkel said.
President Obama was greeted by Germany's Chancellor Merkel before they enjoyed an al fresco Bavarian meal.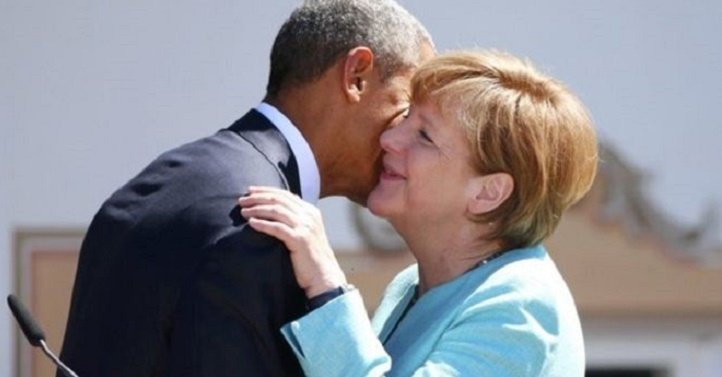 The leaders also discussed in detail the global security threats emerging from jihadist insurgencies.
The group of seven rich nations have, this time, invited Iraq's premier and Nigeria's president, who are both battling deadly Islamist violence.
Iraq's Prime Minister Haider al-Abadi was set to discuss the US-led campaign to help his country battle the Islamic State (IS). Abadi will also hold a one-on-one meeting with Obama to discuss the Washington-led campaign to help Baghdad recover territory lost to IS militants.
IS launched a lightning offensive a year ago and have snatched over a third of the country's territory.