The recent controversy over the appointment of actor, Gajendra Chauhan as the chairman of the Film and Television Institute of India (FTII) has led to scores of students coming together in protest. About 150 students pursuing various courses at FTII went on a flash strike on Friday, June 12 and asserted that they will continue with their protest until their demand for annulment of the appointment has been met.
Here is a look at what the is controversy all about :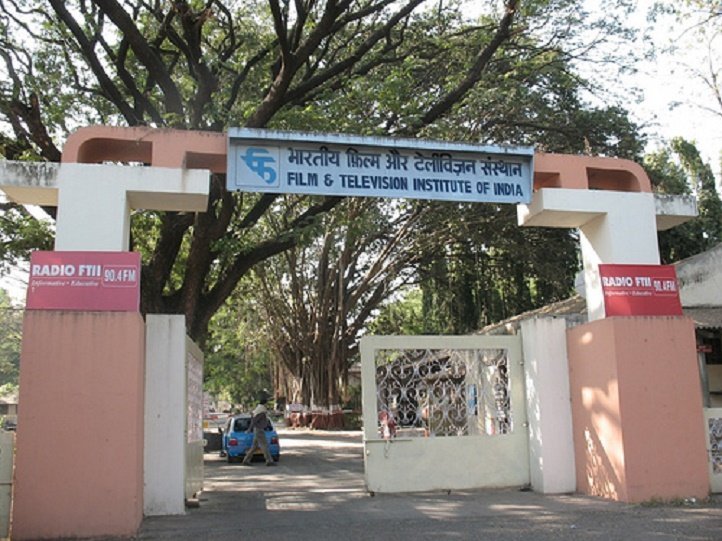 Film and TV actor Gajendra Chauhan has been recently appointed as the chairman of India's premier film school, FTII, by the ministry of Information and Broadcasting (I&B;). It has received heavy opposition from students who have termed it as a political move.
Who is Gajendra Chauhan?
Chauhan is an actor, who is best known for playing the role of Yudhishthir in India's greatest TV series, B R Chopra's Mahabharata . He has also worked in around 150 films and 600 TV shows.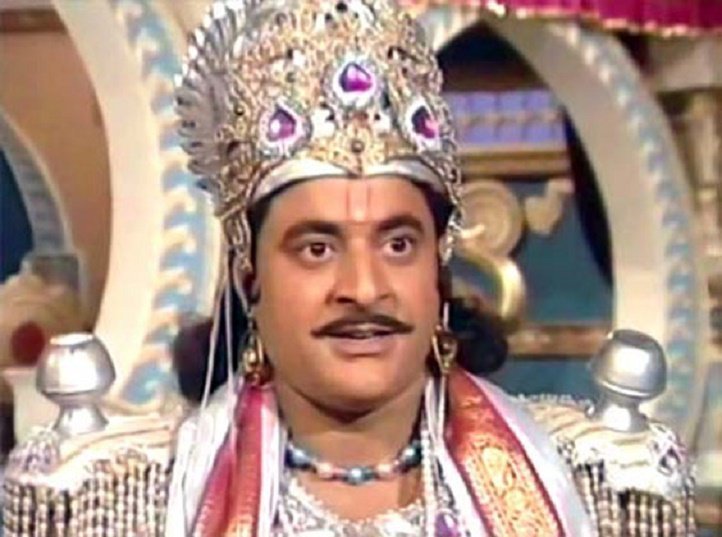 Why a controversy around him ?
Chauhan has been a member of the cultural wing of the Bhartiya Janata Party (BJP) for the past ten years. His appointment as the chief of the film institute has been accused of being a political move by the BJP-ruled central government. The list of shortlisted candidates included veterans like lyricist Gulzar and filmmakers Shyam Benegal and Adoor Gopalakrishnan . It is highly surprising that Chauhan was given preference over these legendary Indian film industry icons.
What do the students have to say?
Student representatives have specifically said that Chauhan lacks the capability, required experience and vision to head an institution like FTII. Harikrishnan Nachimuthu, the students union head, said that the protests will be intensified if the ministry does not revoke the appointment. "This has also highlighted the need to fix the loopholes in the appointment process. It should be more transparent and free of political interference," said Nachimuthu.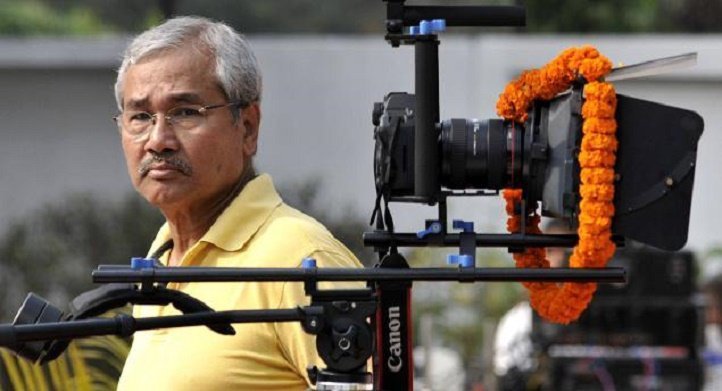 What do the others have to say?
National award-winning filmmaker from Assam, Jahnu Barua, who is also an FTII alumni, expressed his reservations over the appointment and said that the institute should be headed by someone who is a 'stalwart' in the field of cinema.
Noted screenwriter Anjum Rajabali, who teaches at FTII, said , "FTII is the best institute for cinema and is going through a phase where it needs a visionary. He (Chauhan) is an inappropriate choice. He has no experience, thoughts and vision about education in cinema."
So, what does Chauhan have to say?
Chauhan claims that he got to know about the controversy only through media reports. " If a ministry appoints a person on the basis of his capabilities, there has to be some reasoning behind it. Not anybody and everybody from BJP can be appointed to such a post. I will go there, sit across the table with students and try to know what they are protesting against," said Chauhan who claims that he has always been pro-student.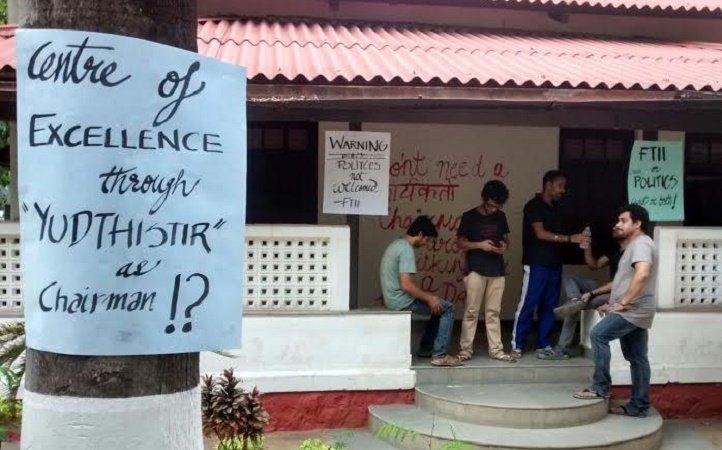 What lies ahead?
FTII director D J Narain held a meeting with student representatives on Friday evening but failed to resolve the standoff. "The issue has to be resolved through dialogue and taking an extreme position will not help," Narain said . The students' association of FTII has decided to send their representation on the issue objecting to Chauhan's appointment to I&B; ministry.
Meanwhile, an I&B; official said that they were working on making a 'roadmap' to put system in place.
FTII is not new to such political controversies. Two years ago, FTII organised a programme to pay homage to the slain anti-superstition activist Narendra Dabholkar in which artists from Kabir Kala Manch were invited. Akhil Bharatiya Vidyarthi Parishad activists had apparently created a ruckus and had indulged in violence in which many FTII students were hurt.
An art school is supposed to be a hotbed of varying ideas and thoughts. It is indeed a matter of grave concern if art is painted with political colours.