A group of cow vigilantes stabbed a second-year college student multiple times in Sonepat, Haryana, after they mistook him for a journalist.
According to Hindustan Times, Gau Raksha Seva Dal organized a protest demanding sedition against the Congress leader in Kerala who slaughtered a cow in public in order to oppose the new cattle ban.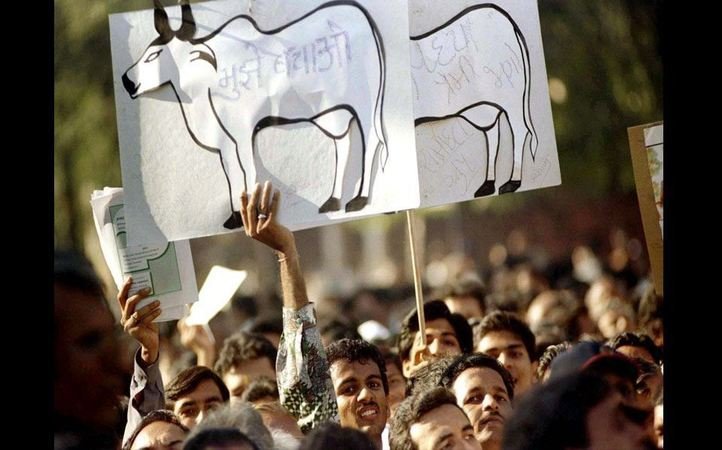 The victim, Shivam was accompanied by his journalist friend to the protest. Hindu reports that an argument broke out between Shivam's friend and the accused, Mohit.
Meanwhile, Shivam was handed over the camera by his friend. 
Mohit along with a few other vigilantes perceived Shivam to be a photographer and asked him to take photographs of them handing a memorandum to district officials, to which Shivam refused.
Shivam's refusal infuriated Mohit, who in turn started to beat him while the onlookers tried to pacify him.
Later, Shivam was walking away from the protest when a group of gau rakshaks followed the student and stabbed him in the stomach with a knife.
The onlookers in the market raised an alarm and rushed Shivam to Medanta Hospital in Gurgaon. While Shivam continues to be critical, Mohit has been arrested by the police and his other two accomplices are still on run.
(Feature image source: Reuters)