The man who refuses to be an Indian for the last six decades has now accepted Indian nationality under 'compulsion'. A staunch pro-Pakistani who often says "Pakistan runs in my blood", has declared himself Indian while completing some formalities related to his passport.
The man is none other than Kashmir's top separatist leader Syed Ali Geelani, who has served some 14-years of his life in various jails for leading the anti-India mass movement in Kashmir.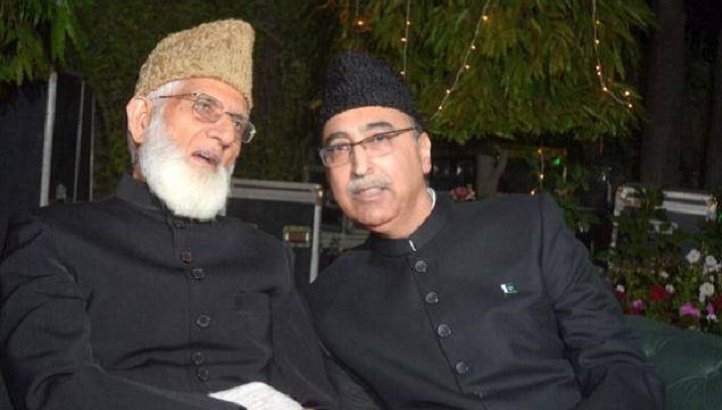 Geelani heads hardline faction of Hurriyat Conference that demands plebiscite or a referendum in Kashmir. He believes that Kashmir is a disputed territory between two nuclear countries India and Pakistan.
However, Geelani insisted that he did it out of "compulsion". Talking to reporters outside the passport office in Srinagar, Geelani said, "I am not by birth Indian. It is a compulsion".
The 88-year-old hardline separatist leader, who wants to visit his ailing daughter in Saudi Arabia, reached the Passport Seva Kendra on Friday. Geelani had applied online for the passport last month.
It may be mentioned that Geelani has earlier travelled on an Indian passport on several occasions. He was issued a passport in 2007, 2008 and 2011 with a validity of one year in each time.
Feature image source:
Zee News