Major countries in the world, including India, are looking to cut down on emissions. And also look for sustainable sources for power. 
 Amid this, a city in Germany is showing the way by generating much more solar power than it consumes.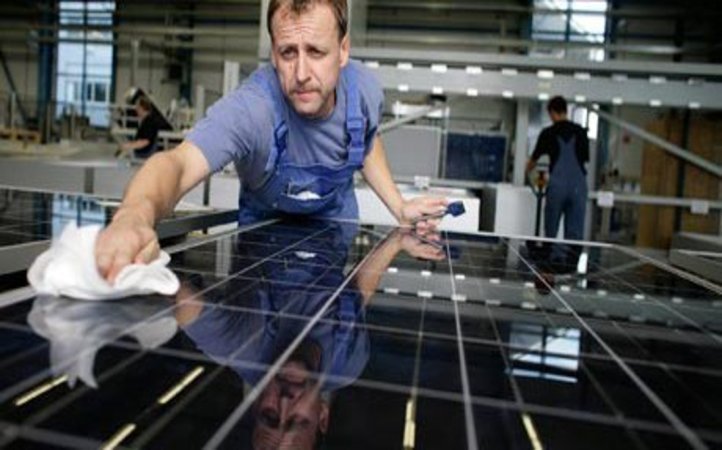 Talking of the solar power revolution in India, right now, it can generate just 4 Giga Watts of solar power. And India is seeking to install solar power plants with a capacity of 100 Giga Watts by 2022. Well, it just got its first solar village last year. 
On the other hand, a planned habitation named Sonnenschiff in Germany's Freiburg is not only self sustaining, but it also generates four times the power that it consumes,The Huffington Post reported.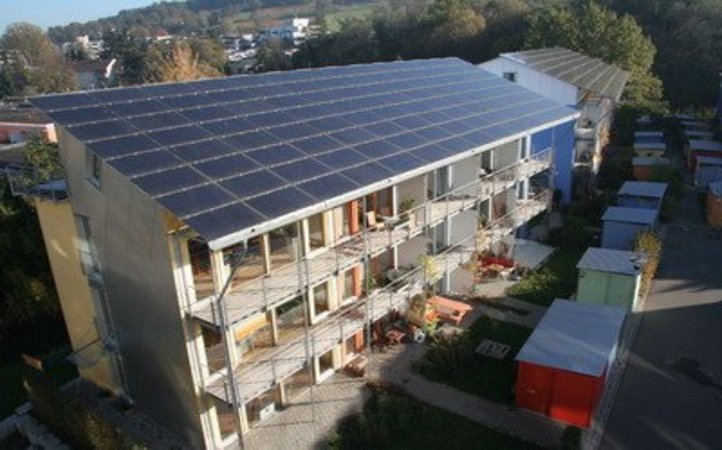 Here are some fun facts about the solar project, but let's take a brief look at the city's history:
Situated near the French German border, Freiburg was rebuilt after being completely destroyed during the World War 2. 
Born out of the anti-nuke movement in the 70s, the solar city is at the centre of Germany's resolve to phase out its nuclear reactors by 2022. After Japan's Fukushima meltdown, the country turned to sustainable sources and now gets 30% of its electricity from renewable sources like solar and wind energy.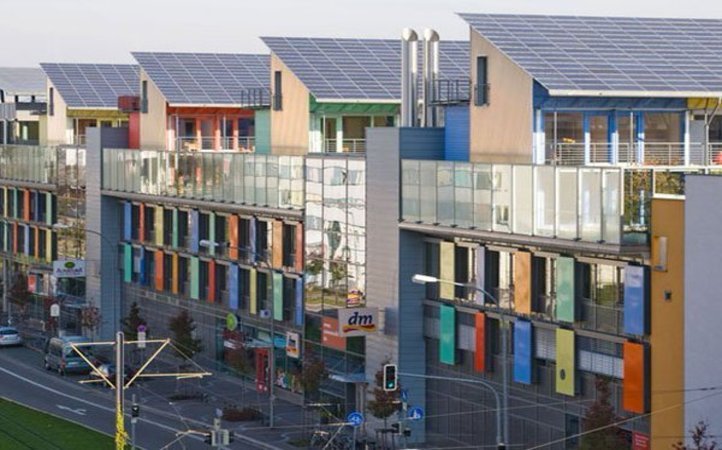 Rooftops of houses are covered with solar panels, with solar panels now being developed as part of the structure.
35 out of the 70 municipal schools have installed PV systems, and the University Hospital Cafeteria has a 272 square metre solar thermal equipment.
It has the world's first solar powered football stadium, installed with a large solar PV array on the roof, generating a total of 290 kW.
Freiburg's Central Station has a 19 floors tall solar PV facade which has 240 solar panels, C40 reported.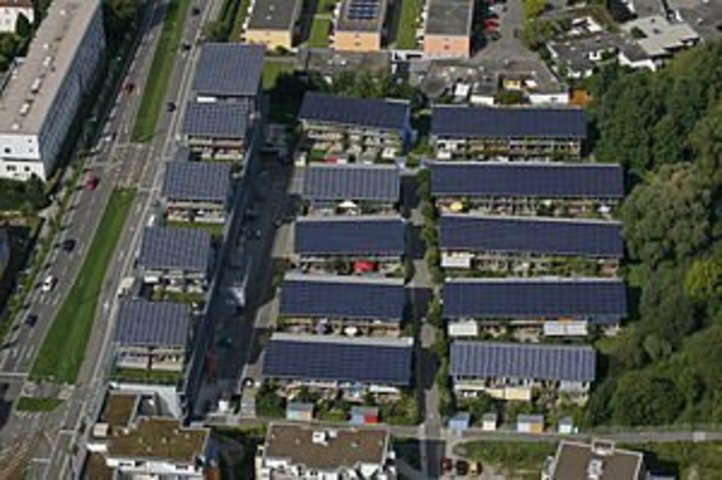 The city has seen a 100% increase in public transport use, with 35% residents opting to live without cars, driving a 20% per capita reduction in CO2 emissions.
Dieter Seifield, who came to Freiburg as an engineer in 1973 to set up a nuclear plant, now says, "you will see first that it (nuclear energy) is not clean at all, second that it is expensive and third that we have a lot of unsolved problems like where do we deposit the waste, CBC news reported.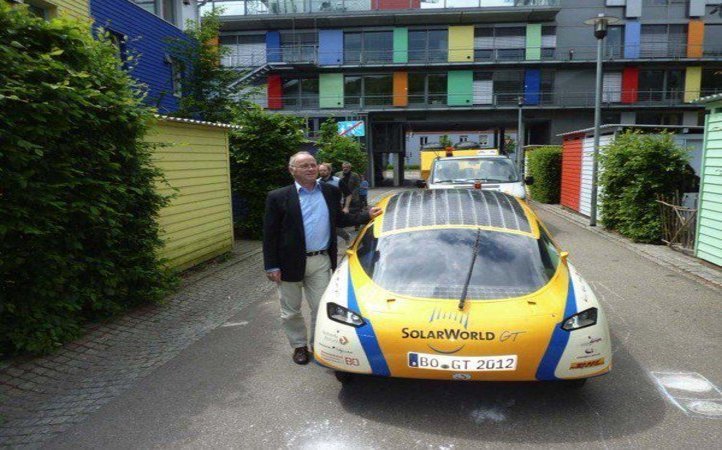 Adding that it was entirely a people's initiative, Seifield said,
"Most of the things that happened in Freiburg were not a decision by the local government. The government had to accept it or was forced to accept it or was convinced to accept it."
Architecture also plays a big part to reduce utilisation. The panels are carefully aligned with respect to the direction of the sun, and the houses are all designed according to the Passivhaus standards of green building technology, which use 70% less energy than a conventional home, inhabitat reported.
Freiburg comes at a time when India is setting ambitious solar power generation targets with its biggest solar power plant in India having a 221 MW capacity, and states like Bihar are moving forward to a self sustaining solar power initiatives. It also inspires people to play their part in such campaigns by bringing down power consumption.
Dr Josef Pesch told CBC news that, "We are giving power to the people in a very real sense, by allowing them to produce their own."
Feature image source: Wikipedia