Police sealed off German Chancellor Angela Merkel's office to check a suspicious package as ministers gathered for a cabinet meeting in the building early on Wednesday.
Ministers carried on with their regular meeting after police cordoned off area around the Chancellery in central Berlin, a Reuters witness said.
Four plastic yellow postal crates were left outside the entrance, the witness added.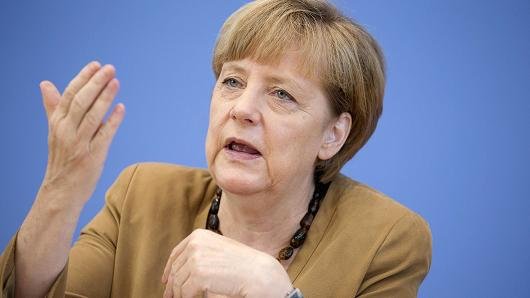 "We are investigating a suspicious package," a spokesman for Germany's Federal Police told Reuters.
Officers were waiting for specialists to inspect the package, he added.
In 2010, police intercepted a packaged containing explosives sent from Greece to Merkel's office in Berlin.
Europe has entered 2016 under a state of heightened alert, seven weeks after Islamist militants killed 130 people in shootings and suicide blasts across Paris. The incident follows a security scare over New Year after police received a tip that militants from Iraq and Syria were planning attacks in Munich.