Investigators said they suspect the driver of a truck that plowed into a crowd at a Berlin Christmas market, killing 12 people and injuring 48, did so in a deliberate terrorist attack, and Chancellor Angela Merkel said he may have been an asylum-seeker.
The truck crashed into people gathered on Monday evening around wooden huts serving mulled wine and sausages at the foot of the Kaiser Wilhelm memorial church – left as a ruin after World War Two – in the heart of former West Berlin.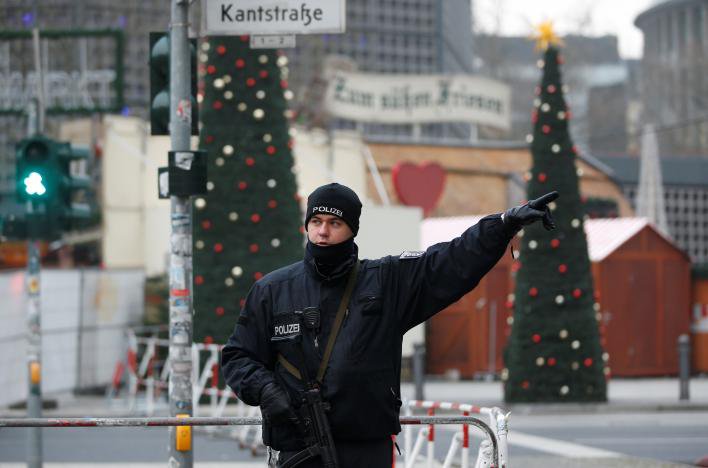 A German security source said the suspect was a 23-year-old migrant from Pakistan known to police for committing minor offences. The source said the man had been staying at a refugee accommodation center in the now defunct Tempelhof airport.
Merkel told reporters: "There is much we still do not know with sufficient certainty but we must, as things stand now, assume it was a terrorist attack."
She added: "I know it would be especially hard for us all to bear if it were confirmed that the person who committed this act was someone who sought protection and asylum."
The incident evoked memories of an attack in Nice, France in July when a Tunisian-born man drove a 19-tonne truck along the beach front, mowing down people who had gathered to watch the fireworks on Bastille Day, killing 86 people. That was claimed by Islamic State.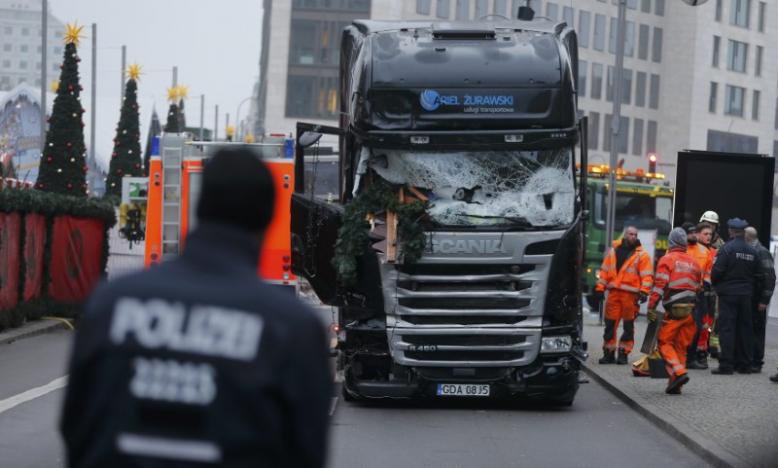 If a migrant link is confirmed, it could further sour sentiment towards asylum-seekers in Germany, where more than a million people fleeing conflict and poverty in the Middle East, Africa and elsewhere have arrived this year and last.
The record influx has hit Merkel's popularity ratings and boosted support for the anti-immigrant Alternative for Germany (AfD). Senior AfD member Marcus Pretzell blamed Merkel for the attack on Twitter.
AfD leader Frauke Petry said Germany was no longer safe and "radical Islamic terrorism has struck in the heart of Germany".
Slovakia's Prime Minister Robert Fico said the attack would change European Union member states' perception of migration.
"The facts are simple: a migrant who arrived to Germany in February 2016 and got refugee status … is now interrogated as a suspect responsible for this heinous, repugnant crime," Fico said, without specifying the source of his information.