Universities and students have been the frontrunners in the ongoing protests against the Citizenship Amendment Act. One such student was a German man from IIT Madras named Jakob Lindenthal.  
While the German exchange student was just exercising his right to freedom of expression, he was asked to leave the country by the immigration department right before completing his last semester in the college. 
As the student was compelled to leave suddenly by the authorities, he shared a rather sad picture of himself on his social media. The picture was of him with his bags packed at the airport and mentioned, 
78 Kg of love for this country and 78 Kg of contempt for some of the people who rule it.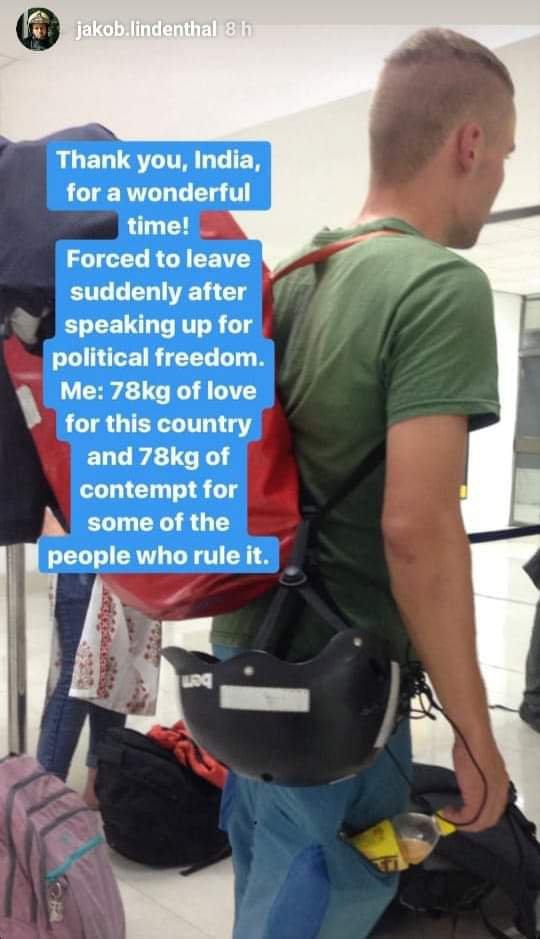 Thiruvananthapuram MP, Shashi Tharoor too showed his dismay and dissed the way Lindenthal was treated by the Indian authorities and backed him up. 
Netizens too extended their gratitude to Lindenthal. 
The German student was scheduled to leave India after his exams next year in May 2020. He was completing his post-graduation in Physics from IIT Madras.