To have identical twins in the same Olympic event is rare. To have identical triplets, extraordinary. And to have one set of each competing in the same race is frankly off the scale.
But that is what will happen on Sunday in Rio when Germany's Anna and Lisa Hahner line up against Leila, Liina and Lily Luik of Estonia.
"People are going crazy!" said Leila on Thursday, reflecting on the media appetite for stories about the two sets of long-distance sporting sisters.
As the five women conducted rounds of media interviews within a few metres of each other on a rooftop terrace overlooking Rio de Janeiro, they discussed the strategy of sibling marathon running and the challenges for spectators and opponents in telling them apart.
"I think it is a great advantage to have a twin sister because we can support each other and we always think it means we have a double chance of having a good result," said Anna Hahner. "We encourage each other, push each other…"
"And we are just enjoying it together," Lisa completed the sentence.
The 26-year-old Germans, from a small village near Fulda, northeast of Frankfurt, will be competing in the same marathon for only the third time.
Normally one runs while the other helps with preparation and interviews and supplies water during the race.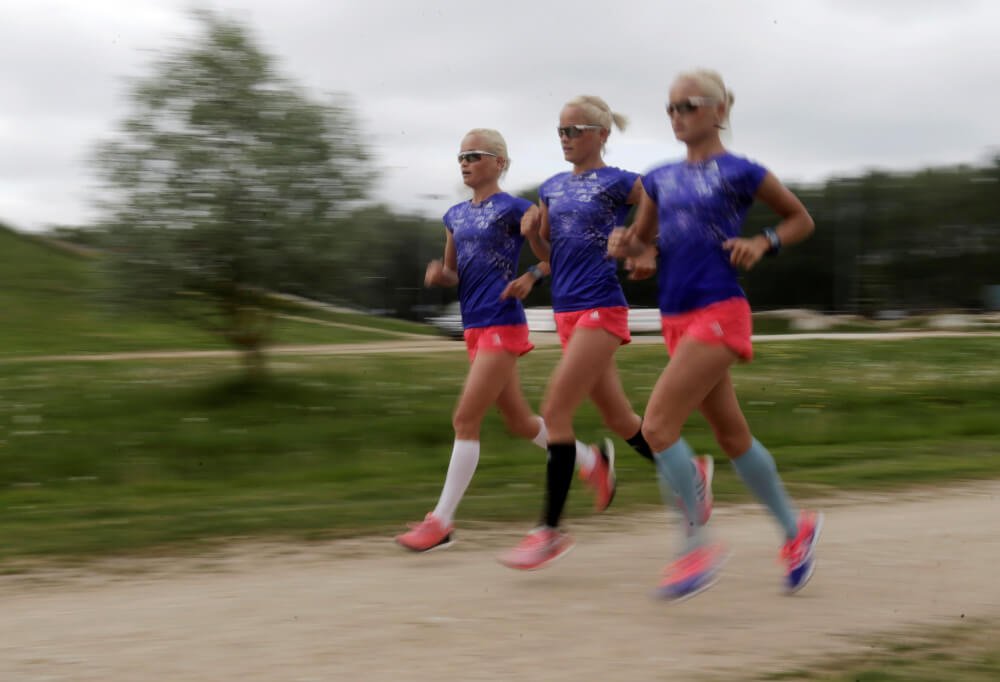 Anna has already run one Rio marathon last year, an experience that might help both of them as they drive themselves through the pain of the 42.2 km (26 miles, 385 yards) in temperatures forecast to reach 28 Celsius (82 Fahrenheit).
SIDE BY SIDE
Lisa outlined their gameplan. "We will definitely start together and then we will see. We both want to do our best and if it works out that we are able to run a long way together, then that's even better."
If one of the pair wants to break away, the sisters said, the other will shout "Go Anna!" or "Go Lisa!" and they will reunite at the finish.
Lisa is the German champion but Anna has the faster personal best of 2 hours 26.44 seconds, one minute and 55 seconds inside her twin's lowest time.
The quickest of the Estonian "Trio to Rio" – aged 30 and believed to be the first set of identical Olympic triplets – is Leila, on 2:37.12. For comparison, the Games record set by Tiki Gelana of Ethiopia at London four years ago is 2:23.07.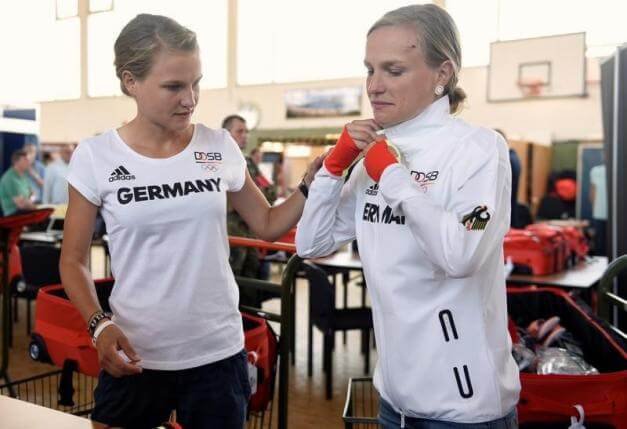 "We know the German twins. We have been a couple of times together in Kenyan (training) camp. They're very fast girls. I think they run pretty much better than us," said Lily.
The combination of the two fair-haired Germans and the three blonde, blue-eyed Estonians is likely to make life challenging for viewers and commentators on Sunday. But confusion on race circuits is nothing new, Leila explains.
"When first one (of us) passes the audience on the same lap, and then comes the second. It happened in Zurich in 2014. And then comes the second sister and the audience goes 'What!? Such a fast second lap!'"
Three days before their race, at what for most Olympic athletes is a tense time, both sets of sisters laugh readily and appear relaxed as they support each other and share their excitement about making it to Rio.
"I think the feeling we want to have on Sunday is that we know we have given everything and done the best that we could do on the day," said Anna Hahner. "We will be happy and exhausted when we are over the finish line."s on his way to Ghaziabad when the incident occurred, he added.