A 13-year-old Russian-German girl who ignited an international row by saying she was raped by migrants was actually sleeping at a friend's house on the night in question, Berlin prosecutors said Friday.
Authorities in the German capital said their investigation had concluded that the account of the girl's kidnapping and sexual assault this month by three men from "southern countries" had no basis in fact, despite high-level Russian claims to the contrary.
"Using data from her broken mobile phone, we were able to access information about a young German man aged 19 — an acquaintance of the 13-year-old girl," prosecutor's office spokesman Martin Steltner told AFP.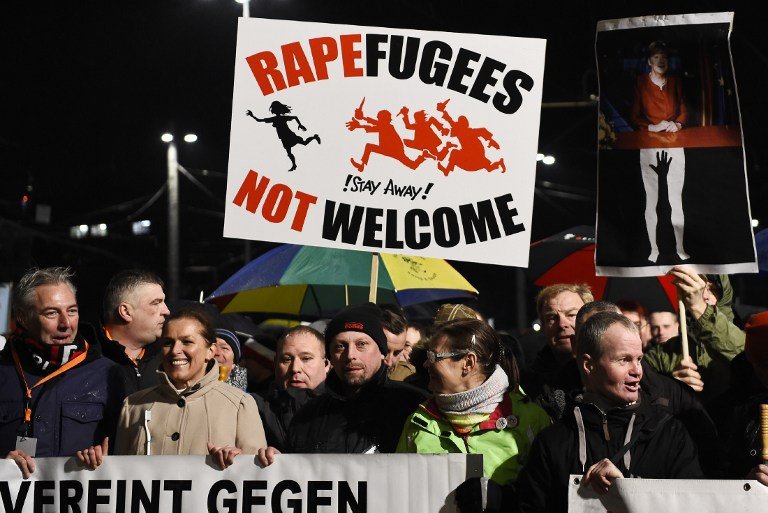 "The young girl wanted to hide at his house because she was having problems in school."
The incident has exacerbated tensions between Germany and Russia already strained over the conflict in Syria and European Union sanctions imposed on Moscow over Ukraine.
Russian Foreign Minister Sergei Lavrov had complained that Moscow initially heard about the incident not from Germany officials "but from the Russian-speaking community, then from the family's lawyer".
On Tuesday he tried to lend credence to the girl's allegations by saying that she had disappeared "absolutely for sure" against her will and that details of the incident had "been hidden."
German Foreign Minister Frank-Walter Steinmeier on Wednesday accused Lavrov of "exploiting" the case of the girl, named as Liza by Russia, and "inflaming" an already heated national debate about migrants.
'Political pressure'
Friday's findings "clearly defuse the propaganda that had developed recently around this case," Frank Henkel, the German capital's top security official, said in a statement.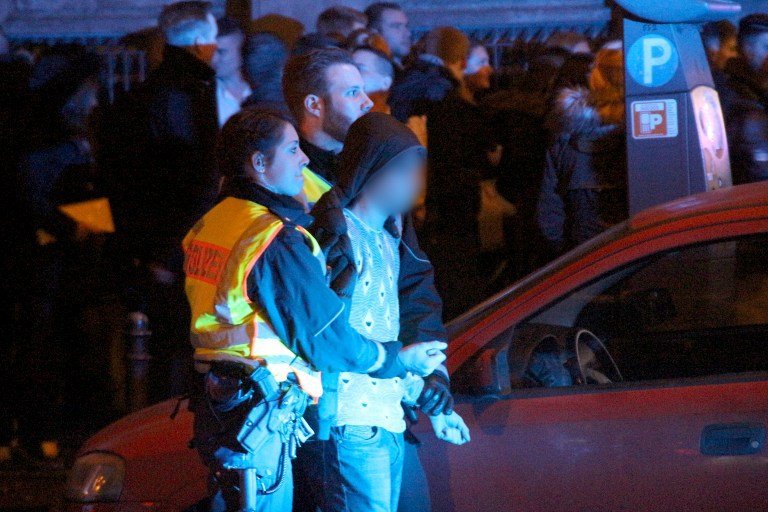 Without mentioning Moscow, he said Germany is a "state based on the rule of law" and no "political pressure from abroad" would alter its "constitutional principles".
The teenager went missing on January 11, reportedly on her way to school.
She subsequently returned and filed a police report, with her parents telling investigators she was kidnapped by three apparently foreign men at a railway station in eastern Berlin and taken to a flat where they raped and beat her.
German police last week rejected the teenager's account but nevertheless passed the case to the prosecutor's office.
Berlin prosecutors had said there was no evidence that the girl was forced to have sexual relations but opened a probe against at least one man on possible statutory rape charges stemming from a separate incident since she was under the age of consent (14 in Germany).
Steltner said Friday that investigators now believe that the girl had had sex with two men in their 20s, "a Turkish citizen and a German of Turkish origin" who may now be charged with abusing a minor.
The incident came to light with Germany in an uproar over a spate of New Year's Eve sexual assaults on women in Cologne allegedly carried out, for the most part, by Arab and North African men, that was initially met with silence from the police.
Last year, nearly 1.1 million asylum seekers arrived in Germany, most of them from Syria, Afghanistan and Iraq, with Chancellor Angela Merkel under increasing pressure over her welcoming stance toward refugees fleeing war.
Feature image source: Reuters/Representational Image