Giriraj Singh has hit the headlines again. The BJP leader who had previously sparked controversy and Twitter jokes when he had said that all those who criticised PM Modi should leave for Pakistan, has now targetted Congress President Sonia Gandhi with a racist comment.
A ccording to the reports , Giriraj said in an off-the-record comment to reporters, "If Rajiv Gandhi had married a Nigerian and if she wasn't white-skinned, would Congress accept her as a leader."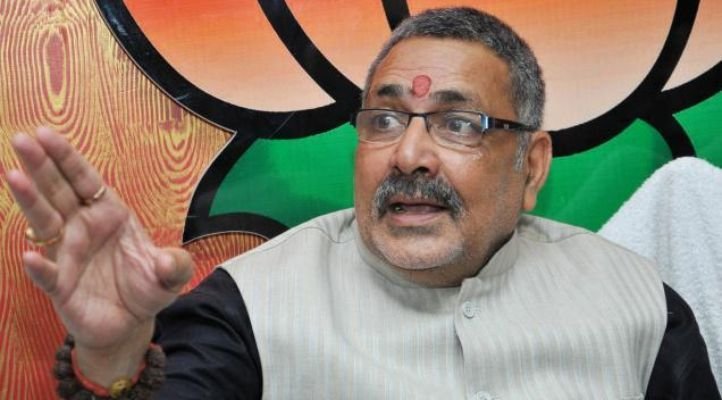 The comment has received flak from all quarters, given its sexist and racist nature. CPI(M) leader Brinda Karat, in fact called him a serial offender and said that the "PM has a duty to publicly correct this situation. What is the PM's Mann ki Baat on this? His silence reflects encouragement."
While there's no denying that this isn't the first time Singh made an outlandish statement, he definitely isn't the first politician to make a sexist or racist remark. Earlier on Wednesday, the Goa CM also hit headlines for telling nurses who were protesting in the state that they shouldn't protest in the sun for it would make them dark and they won't find a suitable groom.
Giriraj's comment is particularly bad given that he's pointed out that if Sonia were a Nigerian that is, a black skinned person, the Congress wouldn't have accepted her leadership. Sadly when it comes to racism against Africans, Indians in general haven't done too well. Before we admonish Giriraj, which we should, let's not forget that India has often shown it's ugly, racist side.
The Khirki Extension incident
The Khirki extension raid in Delhi in January 2014 is well known. The raid led by Somnath Bharti, who was a law minister in the first Aam Aadmi Party government, targetted Africans who were living in the area in South Delhi.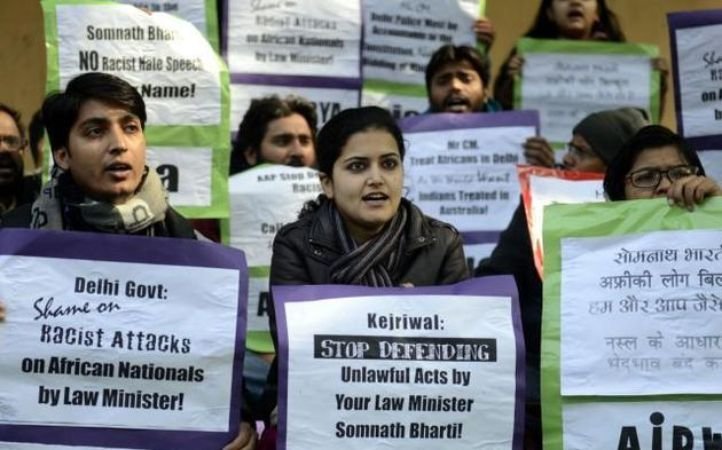 According to Bharti, the raid was justified because Africans were responsible for drug-peddling, prostitution and other vices in the area and the RWA had complained against them, but nothing had been done.
Bharti and his AAP volunteers were also accused of holding two African women hostage inside a taxi for nearly three hours, of beating the women and then forcing them to give a urine sample.
The Khirki raid was a classic example of how Africans in the city are often accused of being either drug peddlers and prostitutes and highlighted the general racism against them.
The Rajiv Chowk Metro incident
In October 2014, a video went viral which showcased three African students nearly lynched by an angry mob at the Rajiv Chowk metro station. The three students, Mapaga and Yohan from Gabon and Guira from Burkina Faso, were attacked in the presence of a policeman and suffered serious injuries. The crowd destroyed the police booth, and chanted Bharat mata ki jai at one point.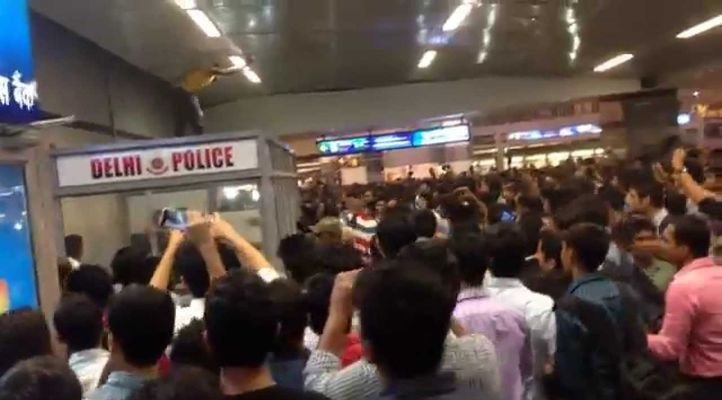 The reason for the attack: It was alleged that the youth had misbehaved with some women in the metro. However the students had denied this and said that they had in fact protested when some men had been mocking them in the metro.
"I could see the reflection of the mobile phone on the window pane behind them. They were giggling. They claimed they hadn't taken our photograph. I told them that we do not like being photographed in such manner," Mapaga had told Indian Express . He also recounted how the mob kept calling them 'Nigerians, Nigerians' and started attacking them.
The video that went viral was another example of how badly India treats Africans, rather, the 'dark-skinned people.'
Nigerians as drug peddlers in Goa
In 2013, the Goa government had faced allegations of racism after a Nigerian citizen was murdered in the state. It was also reported that the landlords in some Goa villages had called for a complete ban on leasing homes to Nigerians.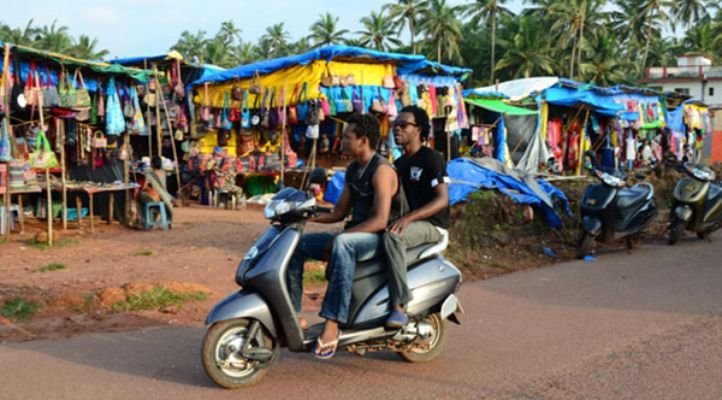 BJP legislator Subhash Phaldesai had described Nigerians as "wild animals" whose bodies are pumped with drugs.
An association of rent-a-bike owners had also decided to stop renting out two wheelers to Nigerians. They had also put up banners which read "No to Nigerians!"
Then Goa CM Manohar Parrikar had justified the action against Nigerians saying, "If you see earlier history, you will see that more Nigerians are involved in drugs. So people are seeing it that way."
In addition to his comment, Michael Lobo, an MLA from the ruling party was quoted by NDTV as saying, "98% Nigerians, African nationals in Goa are involved in drugs… they come to Goa on false pretext of tourism, studies." His party colleague Dayanand Mandrekar had compared Nigerians to 'cancer'.
While Giriraj's statement deserves to be condemned, let's not ignore how Indians are often themselves prejudiced against those who are dark-skinned.
This article was written by Shruti Dhapola, edited and published by Anuja Jaiman