Jnanpith awardee and noted playwright Girish Karnad has received threats to his life for his comments over renaming Bengaluru International airport with 18th century Mysore ruler Tipu Sultan, prompting him to offer a public apology.
The threat came in the form of a tweet that read: "Girish Karnad will meet the same end like kalburgi if he enrages kannadigas by replacing in Kempe gouda (sic) with Tipu Sultan."
While the tweet was deleted by the user named Intolerant Chandra, a senior police officer told Times of India that police is aware of the tweet and they'll take action if necessary and if a complaint is lodged.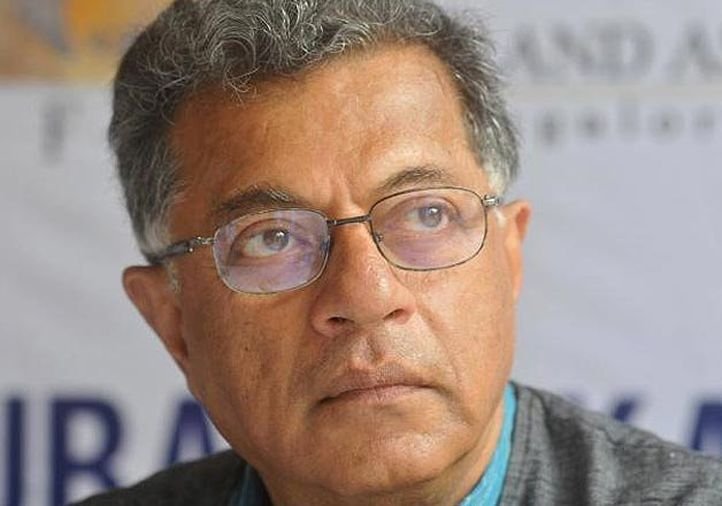 Later, Bengaluru police also received a complaint against Girish for "insulting Hindus and the Vokkaliga community (Kempegowda belonged to it) and disrupting social harmony," The TOI report said.
As he remained in the eye of a storm, the noted playwright and actor sought to end the controversy, saying, "If anybody has been hurt by my remarks, I apologise…what will I gain by doing it (by giving such comments)."
He said he had only expressed his view and there was no ulterior motive, as his remarks drew strong criticism and protests from different quarters.
Chief Minister Siddaramaiah said the government has nothing to do with the remarks made by Karnad at a state government-organised function to mark the birth anniversary of Tipu Sultan on Monday.
"It is his personal remarks. The government does not have any connection to the remarks made by Karnad," Siddaramaiah said, as he also came under criticism for not rebutting the Jnanpith awardee immediately at the function itself.
Siddaramaiah also said there was no question of renaming Kempegowda International Airport. "A decision had already been taken to keep the name of the BIAL as Kempegowda – there arises no question of replacing Kempegowda's name given to Bengaluru International Airport," he said.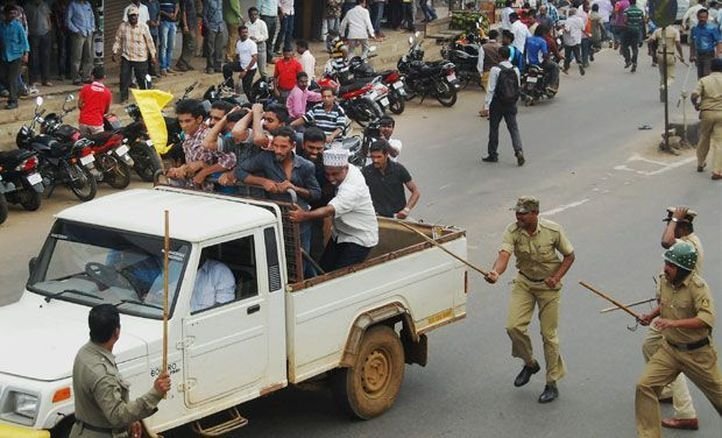 In a controversial remark, Karnad had said that it would have been "apt" had the Bengaluru International Airport at Devanahalli been named after Tipu Sultan rather than Kempegowda, a feudatory ruler under the erstwhile Vijayanagara Empire who founded Bengaluru in 1537.
"It is true that Kempegowda was great, he founded Bengaluru. But he was not a freedom fighter, so naming Bengaluru airport after Tipu Sultan would have been apt," Karnad had said.
In another controversial remark at the same function, Karnad had said that Tipu Sultan would have enjoyed the same status as of Maratha king Chhatrapathi Shivaji, if he was a Hindu and not a Muslim.
BJP, JDS and various Kannada outfits slammed Karnad's remarks on naming the international airport after Kempegowda. BJP said he had insulted the founder of Bengaluru on an issue which was a "closed chapter."
The Congress government's decision to hold celebrations marking Tipu Sultan's birth anniversary for the first time had triggered a controversy, with BJP boycotting the functions statewide, saying Tipu Sultan was a "religious bigot."
It also led to violence claiming the lives of two persons including a local VHP leader in Kodagu district where, several historians say, the Kodavas (Coorgis) were persecuted by Tipu Sultan with forcible conversions and killings, the scale of which, as portrayed, is disputed by many other historians.
Read more: