A teenage girl died while her mother sustained serious injuries when they allegedly jumped out of a moving bus to escape their molesters.
Police on Thursday, April 30 said that the 16-year-old girl died on the spot in the horrific incident which occurred Wednesday, April 29 evening near Gill village, ten kilometres from Moga. Her 38-year-old mother, who sustained serious injuries, was rushed to Moga Civil hospital.
The bus belonged to Orbit company, reportedly owned by ruling Badal family, which came under fire from rivals parties with Aam Aadmi Party MP Bhagwant Mann demanding that they come clean on the issue. Congress demanded a judicial inquiry saying that local authorities will not be able to act against the staff of the company because of the political links.
Union Minister Harsimrat Kaur Badal condemned the incident and said that police were taking swift action against the accused. She said the state will ensure that the guilty get stringent punishment.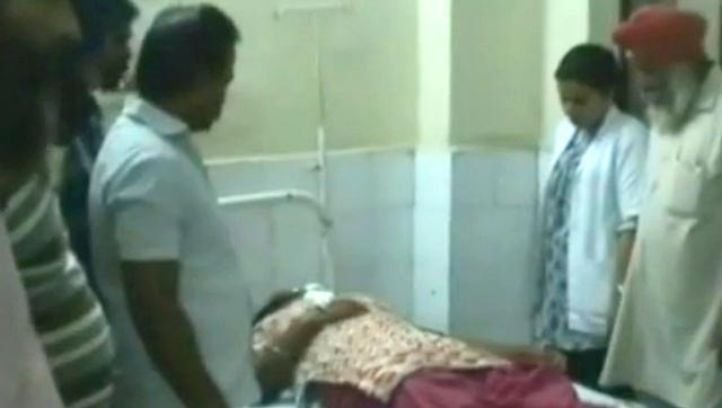 Though police said that the woman and her daughter jumped off the bus as the driver refused their plea to stop the vehicle, there were also reports claiming that the two were pushed out of the vehicle by the accused.
According to Moga's Superintendent of Police (Detective) H S Pannu, the woman and her daughter, belonging to Landeh village, 5 km from Bhagapurana, boarded the almost empty bus to travel from Moga to Bhagapurana.
The helper of the bus started molesting the mother and continued to ignore her repeated pleadings to let her go, he said. The accused also allegedly did not spare her daughter and molested her as well.
When the woman pleaded with the bus conductor and driver to stop the bus, they ignored her. In desperation, the woman jumped out of the moving bus and her daughter also followed suit.
The woman's 10-year-old son was also accompanying them at the time of the incident. However, he continued to remain seated inside the bus and was later on handed over to the family by the police.
The woman and her daughter were rushed to the hospital by passers-by.
Immediately thereafter, the driver, conductor and helper of the bus fled leaving the vehicle, police said.
Pannu said the bus has been impounded and a case has been registered under Sections 302 (murder), 307 (attempt to murder), 354 (assault or criminal force to woman with intent to outrage her modesty), 34 (common intention) of the IPC.
After recording the statement of the mother, Pannu said that a police party has been dispatched to the headquarter of Orbit company in Bathinda to inquire about the driver, conductor and helper and to gather other details.