The verdant Darjeeling hills on Sunday braced for a fresh confrontation between the Mamata Banerjee government and the influential Gorkha Janmukti Morcha (GJM) which has called an indefinite shutdown of government offices from Monday and renewed the demand for Gorkhaland.
GJM president Bimal Gurung has asked tourists to leave the hills because of the possibility of occurrence of "untoward" incidents.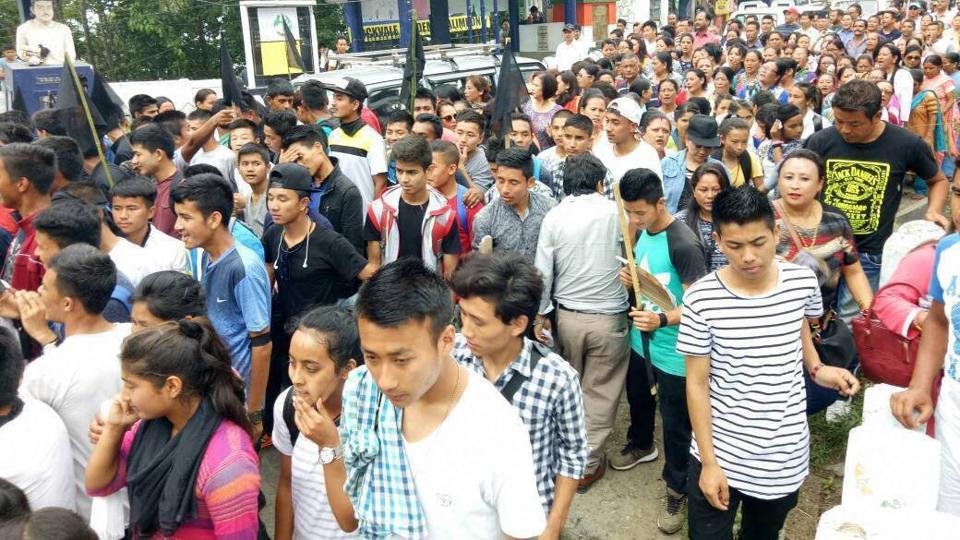 The GJM, an ally of the Centre's ruling NDA, has called an indefinite shutdown of state government and Gorkhaland Territorial Administration (GTA) offices, but kept educational institutions, transport and hotels out of its purview. The GJM, which heads the GTA, has also issued a diktat to banks to open only twice a week.
Also, GJM General Secretary Roshan Giri called for an all-party meeting on June 13 to discuss the matter.
"Offices of Gorkhaland Territorial Administration, Bengal government and Central Government will be closed from Monday. Court will be open. Banks will be open on Monday and Thursday. School and colleges have been exempted from bandh. We appealed to put all sign boards in Darjeeling, Kerseong, Kalimpong, Mirik and other places in Nepali and English," Giri told ANI.
"We have also written to Home Minister Rajnath Singh apprising him as to how West Bengal suppresses us," he added.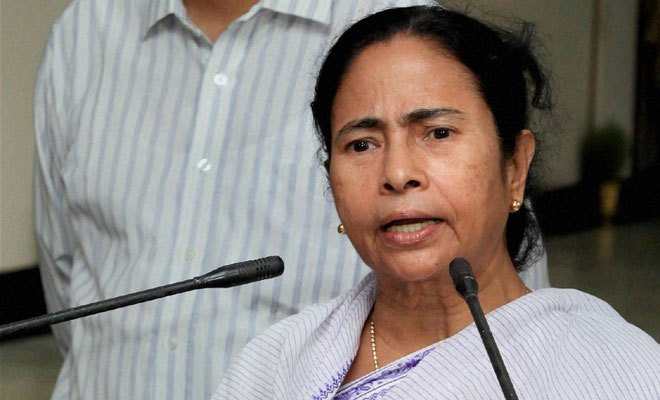 The Trinamool Congress government, on its part, ordered all its employees and those of the institutions receiving grants-in-aid from it to attend office on all days till the agitation continues, warning that absence from duty will be considered a break in service.
"All state government offices in Darjeeling and Kalimpong districts will remain open and all employees should report for duty on each day till such bandh is not withdrawn," a government notification said.
"Any absence will be considered as a break in service and no salary will be admissible unless covered by reasonable grounds," the notification said.
The GJM had on Friday called a 12-hour bandh in the hills against the Mamata Banerjee government's decision to introduce Bengali language in schools in the hills, a day after Darjeeling, the picturesque north Bengal town known the world over for its tea industry, witnessed large-scale violence.
A day before, GJM supporters and workers had clashed with the police and set ablaze several government vehicles during widespread protests over introduction of Bengali language in schools in the hills.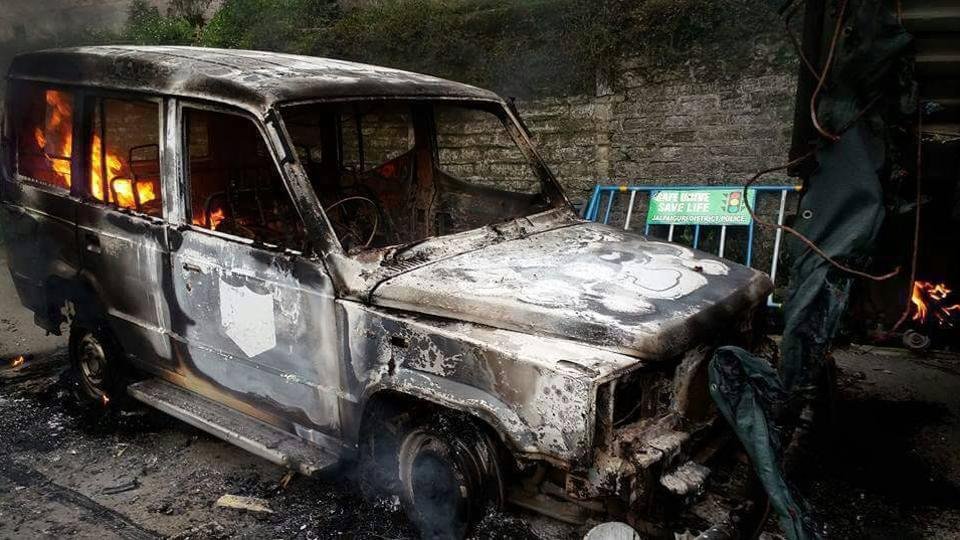 Army had to be called out to stage flag marches in Darjeeling, Kalimpong and Kurseong to restore peace.
The sensitive language issue provided the spark which reignited the demand for a separate state of Gorkhaland.
"The government has encroached on our identity, our language Nepali. We will never tolerate it," Gurung said, adding "we are ready to court arrest, we will have to go to jail for the sake of the agitation."
Blaming Banerjee for the renewal of the Gorkhaland demand by his party, Gurung said, "We will stick to our demand for a separate state and continue with the agitation for achieving it. Mamata Banerjee has forced us to renew the statehood demand, we will achieve it."
Meanwhile, police on Sunday arrested five GJM supporters for their alleged involvement in Thursday's violence.
Banerjee had warned of "strong action" against the GJM if it engaged in violence, but the Gorkha outfit upped the ante with its call for a shutdown of government offices, apparently with an eye on the upcoming GTA elections. The term of the present territorial administration ends next month.
Section 144 has been imposed in areas around District Magistrate's office, treasury building and court.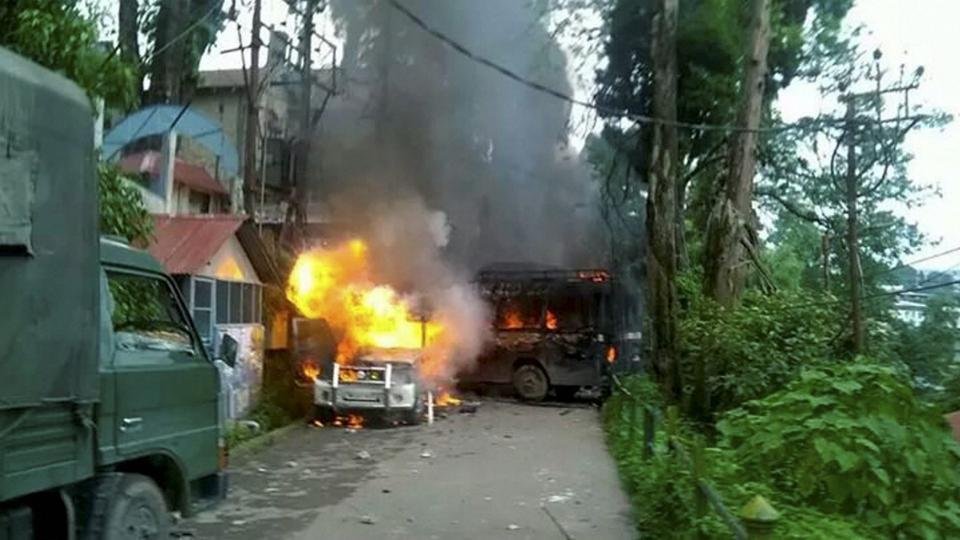 Darjeeling hills had seen a violent movement for a separate Gorkhaland in the mid 1980s under Subhash Ghisingh.
The movement ended with the establishment of a semi-autonomous administrative body in 1988 called Darjeeling Gorkha Hill Council headed by Ghisingh.
As Ghisingh's influence waned over time, the GJM launched another movement for a separate state of Gorkhaland. In 2011, the GJM signed an agreement with the state and central governments, and another semi-autonomous administrative unit GTA was born replacing the DGHC.
(With inputs from PTI)
(Feature image source: PTI)