After 15 days of 'Samadhi' under the ground, a self-styled godman today came out hale and hearty in Bihar's Madhepura district. 
"Baba is safe. He has been seen by the doctor deputed by the district administration after he came out of his Samadhi today," said Madhepura Superintendent of Police Vikas Kumar.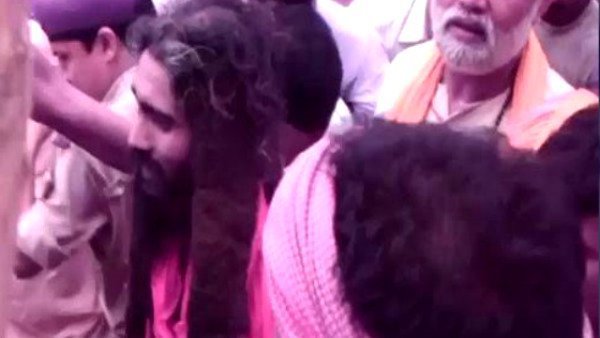 Kumar, however, said nobody from the administration had seen Pramod baba take the 'Samadhi'. Devotees claimed he had taken the 'Samadhi' on February 28 at Bhatgama village under Chausa police station of the district. 
A pit 10 ft long, 10 ft wide and 15 ft deep was dug and the Baba was claimed to have taken 'Samadhi' seated on a bed. 
The pit was then covered with a cloth and earth was put on top of it, they said. The administration got the information the same day and Sub-Divisional Police Officer (SDPO) and Sub-Divisional Officer (SDO) concerned along with other staff, including doctors, were rushed to the scene. 
Efforts were made to bring the self-styled godman out of the Samadhi but the authorities gave up the idea following resistance from his devotees.