A gold mine collapsed in South Africa on Friday trapping about 80 miners for several hours, union officials said, as rescuers searched for at least three workers still missing underground.
Emergency teams rushed to the Goldfields Lilly Mine in the northeastern province of Mpumalanga after a mine shaft caved in at about 8:40 am (0640 GMT).
"There are three who are unaccounted for, and 75 have been rescued," Manzini Zungu, from the Association of Mineworkers and Construction Union (AMCU), told AFP.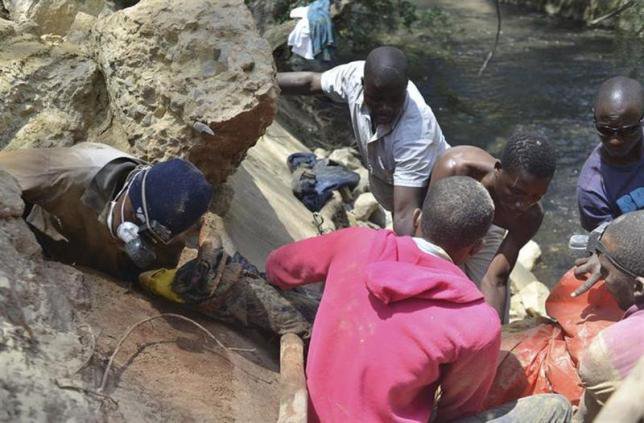 Medical officers at the scene said that those rescued had not suffered serious injuries.
Two weeks ago, four miners were killed in an underground fire in a platinum mine near Johannesburg.
"We are very concerned about the continuing trend of workers being trapped underground," said Erick Gcilitshana, National Union of Mineworkers, calling for further investment in safety measures.
South Africa possesses rich mineral reserves and has several gold, platinum, diamond and coal pits but has been dogged by several mining accidents in the recent past.