After her spectacular performance at the Rio Olympics in which she secured 4th position in vault final event, Indian gymnast Dipa Karmakar may now be conferred with Khel Ratna award, India's highest sporting honour, according to reports.
Dipa created history by becoming the first ever Indian gymnast to qualify for the final in Olympics as she confirmed her place in the vault medal event with score of 14.85 in the qualifiers.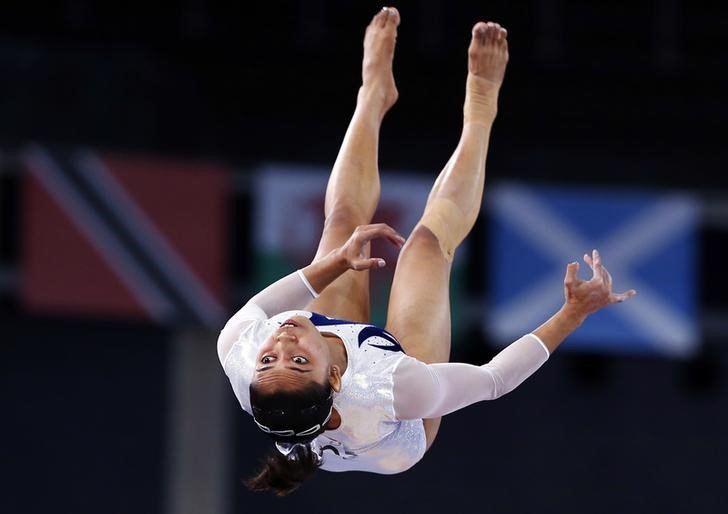 The Tripura-girl, who is the country's first woman gymnast to qualify for the Olympics, managed to perform her much-appreciated 'Produnova' vault cleanly. Dipa secured 7.000 on difficulty and 8.1 on execution in her first attempt. Her score for difficulty was a tad lower at 6.000 in the second attempt.
She landed low on her Produnova vault in the first attempt, while her second vault was a Tsuk double full twist with step to the side. 
Along with her, ace shooter Jitu Rai's name who had finished eighth in the 10m pistol final of the Olympics has also been recommended for the award. The final decision regarding the matter will be taken on Thursday. Apurvi Chandela and men rifle shooters Gurpreet Singh and PN Prakash have been nominated for the Arjuna Awards.
As soon as the news broke about Dipa, Twitter went abuzz many already congratulating her for the award. Here are some of the tweets:
Dipa Karmakar has been recommended for the Khel Ratna. India is proud of you!!

— Biswatosh Sinha (@biswatosh) August 17, 2016
Dipa Karmakar deserves Khel Ratna for her outstanding performance in Rio.

— Tattwamashi Barik (@tattwamashi007) August 17, 2016
But some raised concerns:
Khel Ratna would be great for Deepa but more than that gov and people of India need to help her fulfiling dream of getting a medal at Tokyo

— Ancient Urban (@J7_post) August 17, 2016
What's the point of Khel Ratna if even after 12days of Olympics u don't have a single medal & your whole medal tally is expected to be 1-2

— Amit Kumar (@amitkumarz) August 17, 2016
And there were some sarcastic taunts as well
Awesome – Dipa Karmakar getting Khel Ratna

Good – Rajiv Gandhi removed from Khel Ratna— PUNdit RaveShankar (@Themangofellow) August 17, 2016
I feel Sri Vijay Goel should also B considered for 'Khel Ratna'#KhelRatna#VGoel

— Rian (@Lapogrian) August 17, 2016
 We just hope, if she gets it, it's the start of her journey towards Tokyo 2020!