Delhi University's plans to revamp its admission process may soon give students in India cause to celebrate. The varsity is planning a shift from the current system of cut-off for admission to a more comprehensive, single entrance test for all 75 colleges affiliated to DU.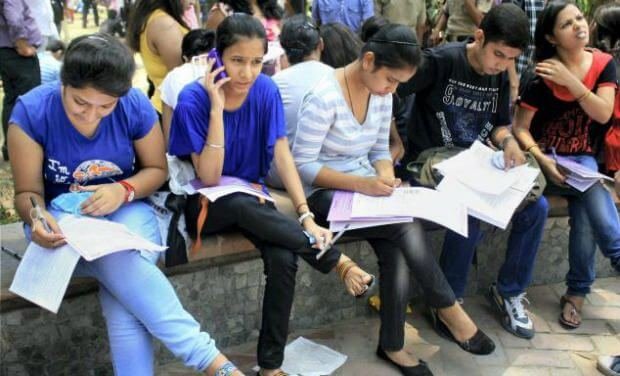 Vice Chancellor of DU, Yogesh Tyagi, told Economic Times that such attempts have been considered before too: 
"Now with reports of board marks being inflated to ease admissions, we are closely looking at solutions, — While this has been discussed a little at various places, it requires a more structured discussion. We plan inclusive discussions on this to see how to conduct it, how many examination centres may be needed and where to set up centres and other logistics."
Recently, several reports about the confusing and arbitrary admission system DU practices, surfaced, with several politicians calling the process out. CM Arvind Kejriwal tweeted the following:
Delhi University admission system is most bizarre. They don't have either quota for locals or normalisation of marks or entrance tests

— Arvind Kejriwal (@ArvindKejriwal) July 7, 2016
Before that, a BJP MP, Vijay Goyal, had also called for an abolishment of the system of cut-offs, and had called for reservations for local Delhi students, along with a common entrance test. 
Referring to several reports of malpractices, such as inflation of marks by school boards, forging of marks by students etc, the MP had told The Indian Express:
"It is very painful for the citizens of Delhi that their children are not able to get admission in colleges and courses of their own choice in their home state despite getting more than 60 per cent marks."
The highest cut-off in DU this year was 99.25 for BCom Honours. In the first list, every undergraduate course, apart from Sanskrit, had a minimum cut-off of 96 per cent and above.