Over a hundred wild animals, including 10 one-horned rhinoceros, swamp deer and hog deer, have been rescued by mobile veterinary service units working near the flooded Kaziranga forest, officials said. The mobile service units, run jointly by the Assam Forest Department and two wildlife NGOs, have handled 107 rescue cases in the last seven days.
Altogether 62 hog deer have been released after being rescued by the team, officials of the Wildlife Trust of India (WTI), which is involved in the rescue efforts, said.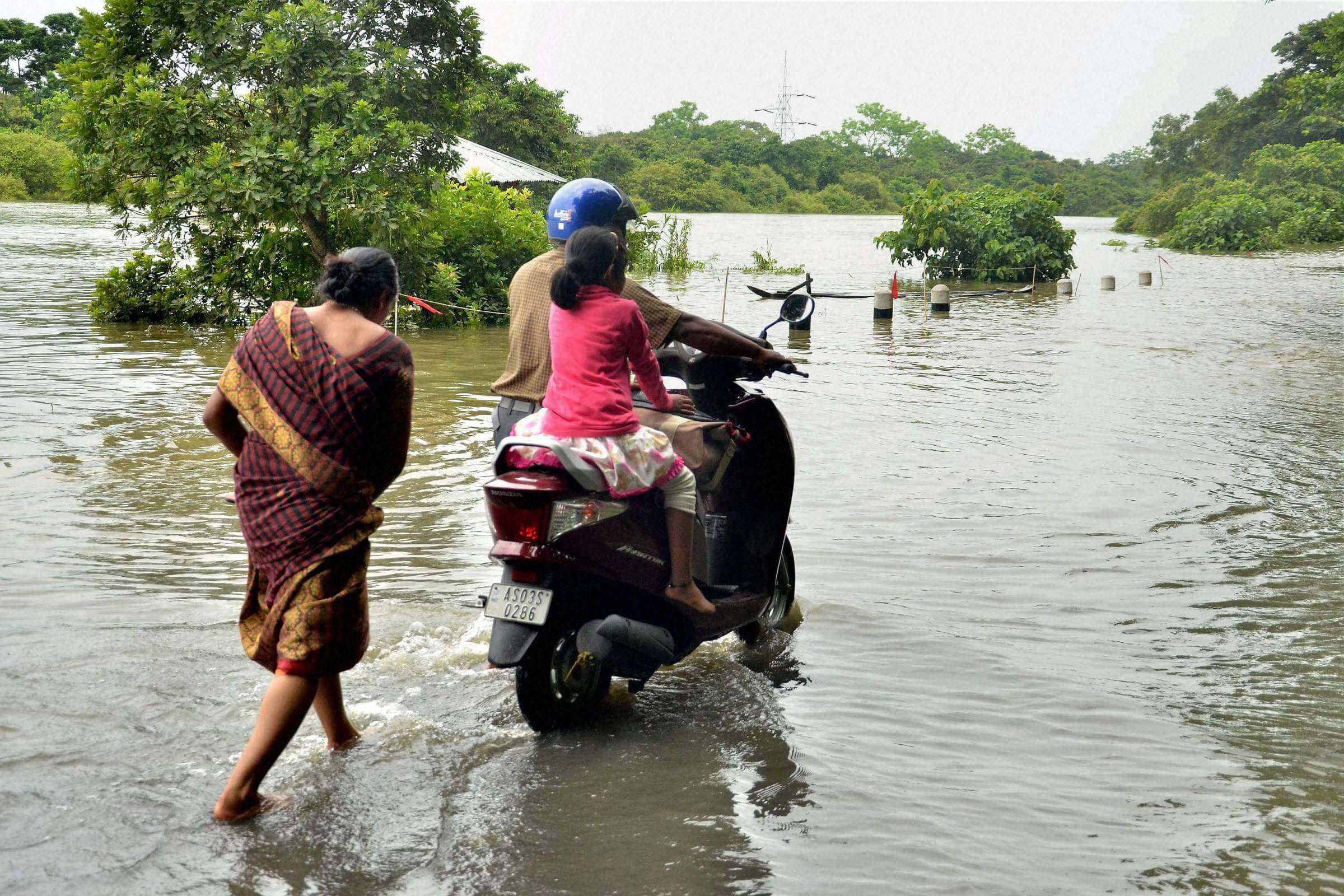 Out of the three eastern swamp deer rescued, two survived and were brought to the Centre for Wildlife Rehabilitation and Conservation for treatment.
The mobile units also participated in the rescue of 10 Asian one-horned rhinoceros, of which one died before it could be brought to the rescue centre and another was rescued and released shortly after.
Eight rhinos, all calves separated from their mothers, have been kept under observation at the large animal nursery at the centre, said Rathin Barman, Deputy Director of WTI.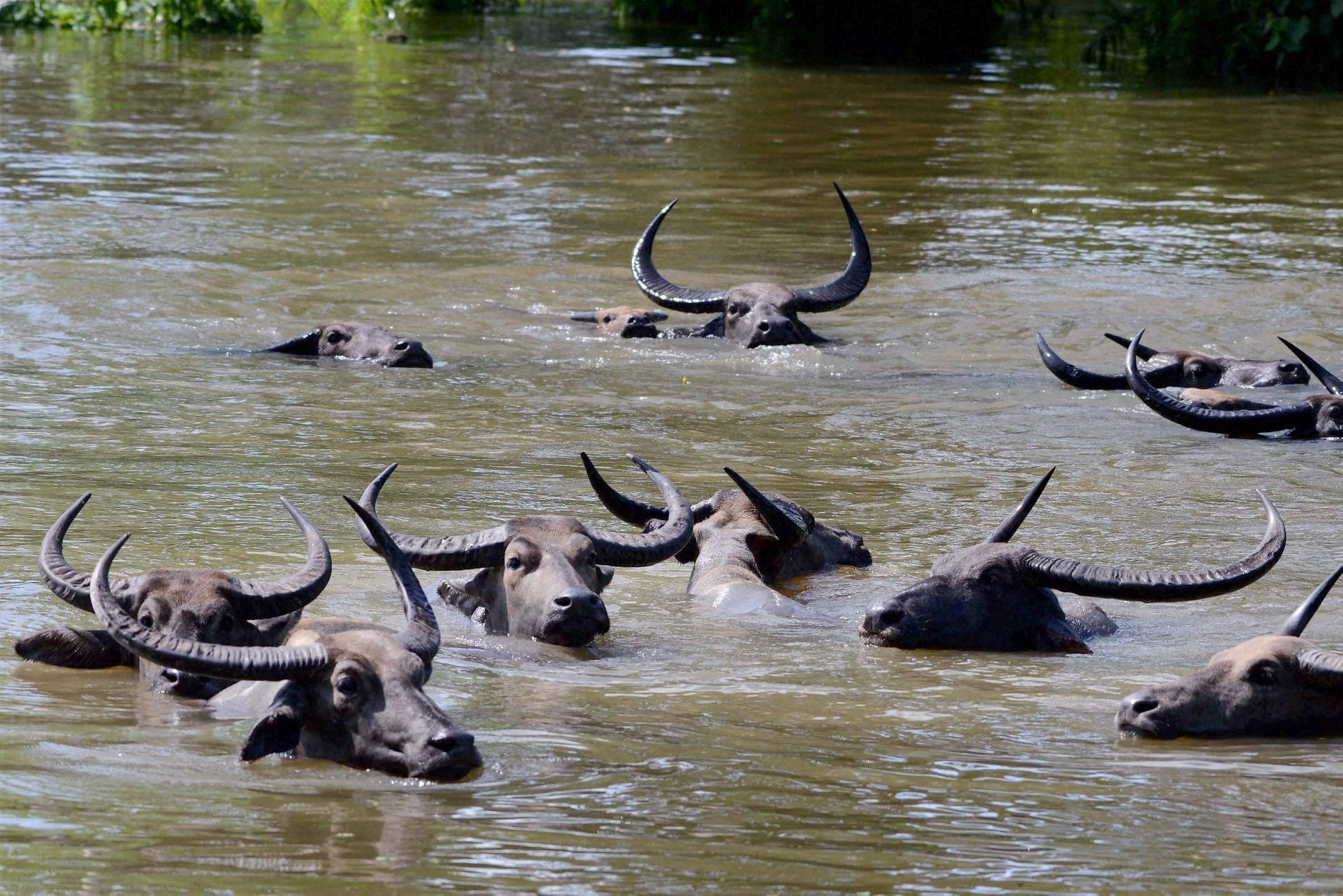 A jungle owlet and a fishing cat were also admitted to the centre for treatment during the floods.
"Our veterinarians and animal keepers have been working round the clock to ensure that rescued animals get the required treatment and care," said Panjit Basumatary, lead veterinarian at the centre.
As large areas of the park are inundated in the annual monsoon floods, wild animals seek higher ground across National Highway 37 towards the foothills of Karbi Anglong.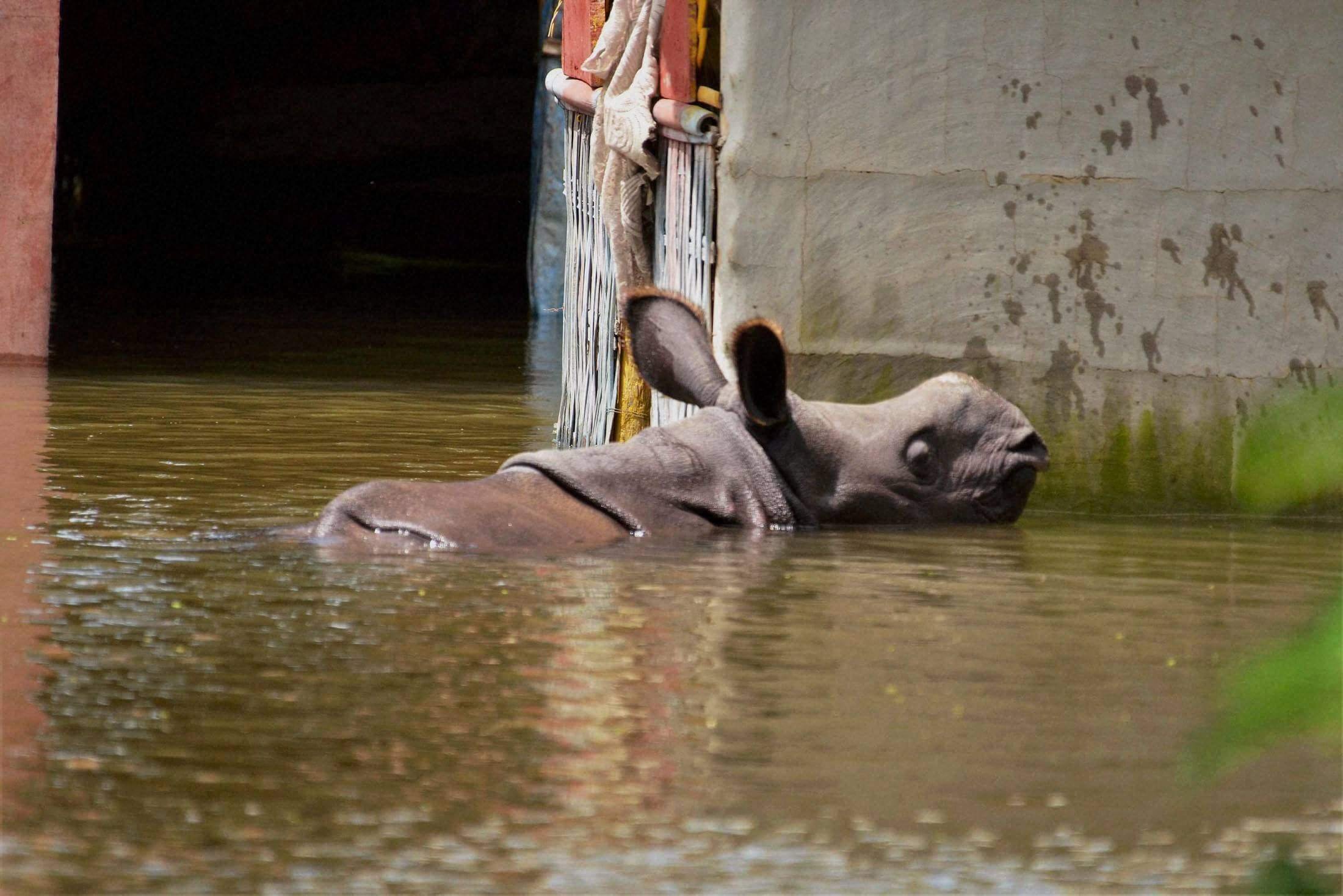 The intense flooding this year has caused unprecedented animal movement and a large number of casualties, particularly hog deer, from vehicular traffic.
Kaziranga forest authorities have already introduced a 'time card' system to regulate the speed of vehicles on NH-37 during the floods.
"A lot of the animals, as you would expect from the trauma they have undergone, are highly stressed. Several of the orphaned rhino calves in particular were injured and emaciated, and were initially not responding to our milk formula. They are now responding well," Basumatary said.
(All images sourced from PTI)