The Google Doodle today honours the Father of India's White Revolution and founder of India's famous diary brand Amul, Dr. Verghese Kurien, on the eve of his 94th birth anniversary.
Credited with transforming India from a milk-deficient country to the world's largest milk producer, Kurien carries the legacy of alleviating thousands of countrymen from poverty by providing them a self-sustaining cooperative avenue of livelihood in diary farming.
It was his love for milk that earned him the name of 'Milkman of India.'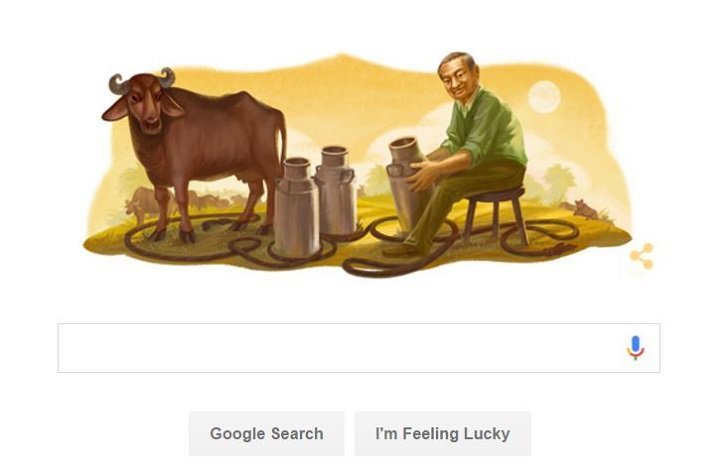 Source: Screenshot of Google homepage
Kurien was born on 26 November 1921 in British India's Calicut (now Kozhikode, Kerala). After studying Physics from Loyola College, Madras in 1940, he finished his Bachelors in Mechanical engineering from a Madras college affiliated to the University of Madras. He got his Master of Science in Metallurgical Engineering from Michigan State University in 1948.
One of the famous entrepreneurs who shaped post-Independent India with their ideas and innovations, 90-year-old Kurien breathed his last on 9 September 2012 in Nadiad, Gujarat after a brief spell of illness.
Feature image source: Google screenshot