Prime Minister Narendra Modi has been in the news ever since he took office last year in June with a huge majority. The PM loves being in the spotlight, be it for his initiatives, travels or at times for all the wrong reasons.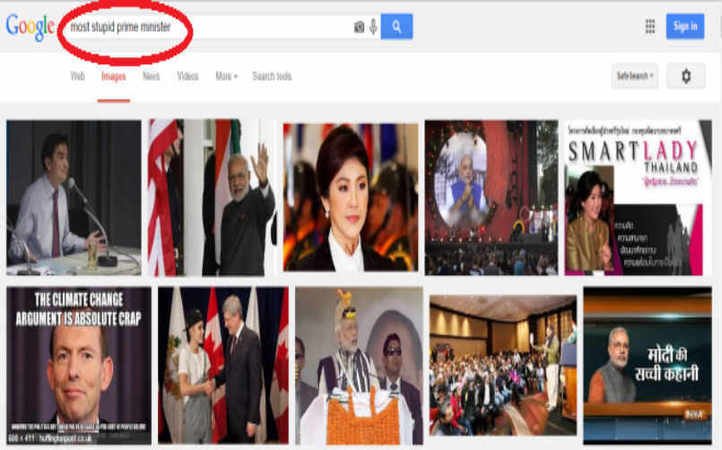 Not long ago, the world's leading search engine Google, showed Narendra Modi's image among the likes of crime lord Al Capone by listing him among the most wanted criminals. They did apologise for that mistake but it seems they are bound to spark outrage among bhakts .
This time our country's supreme leader has found a place among the "most stupid Prime Minister" in the world.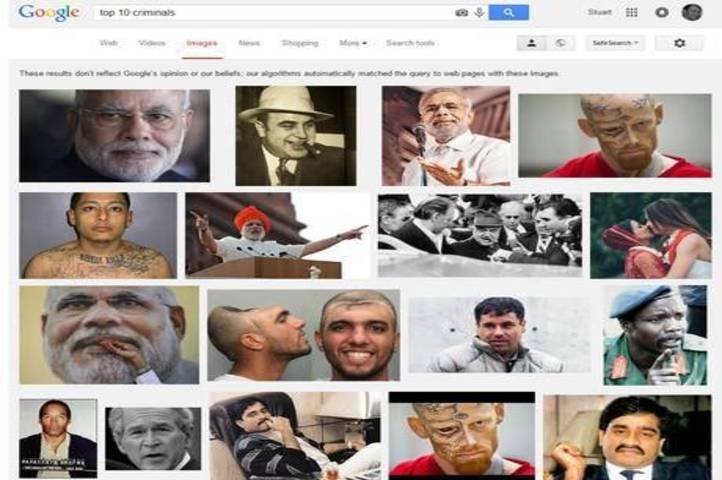 Though the results also feature images of Australian PM Tony Abott and Thailand's Yingluck Shinawatra, Narendra Modi's image is repeated thrice and appears at the top.
Last time this happened, the extreme uproar led Google to release an apology for its error. "It definitely troubles us. This is not reflective of our opinion. We apologise for this," Google said in its apology. It also said that it is working hard to make sure such errors are not repeated in the future.
Read more: