The Gorkhaland protests claimed its first life as the indefinite shutdown to demand a separate state entered its third day. Police sources said that prohibitory orders were in force in the entire area and no one was allowed to take out processions.
According to this HT report, a Gorkha Janmukti Morcha (GJM) supporter was allegedly killed in firing in Darjeeling as violence convulsed the hill town Saturday morning even as army and para military forces have started patrolling the area.
This is first loss of life since the latest round of clashes broke out on June 8. The identity of the man is not known yet. His body was taken to the army hospital.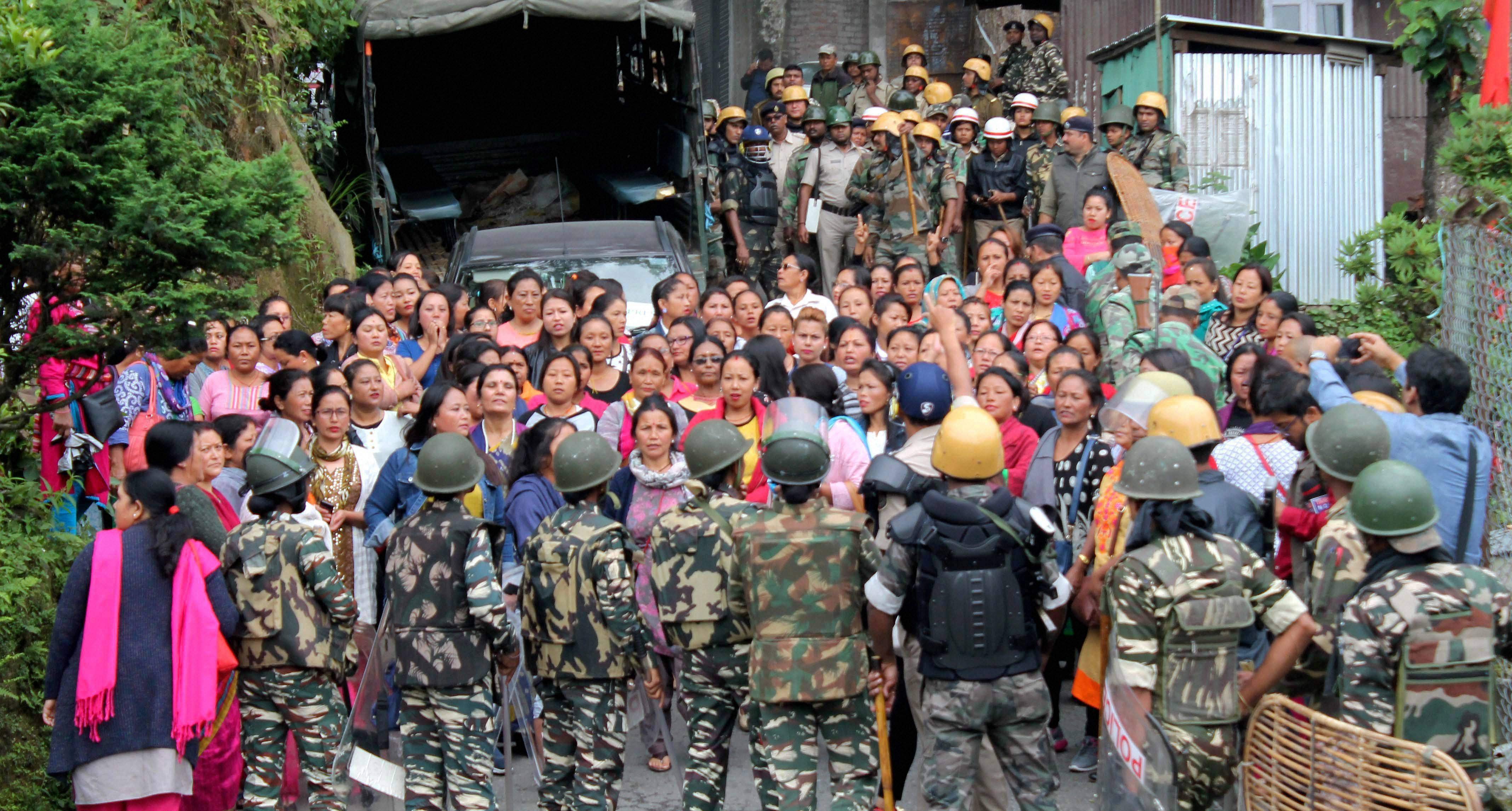 The Darjeeling Chronicle, a local news page claimed that an IRB Jawan, Kiran Tamang, was grievously injured. 
"We are asking our readers to stay indoors. Things are extremely violent here now. Please pray for Darjeeling," says Shailendra Pradhan of the Darjeeling Chronicle to ScoopWhoop News. 
A number of journalists, who were struck in the crossfire, put up live reports on social media. 
On Friday night, West Bengal police conducted a midnight raid at the house of Mr. Vikram Rai – who is an Asst. Prof of Journalism and Mass Communication at the prestigious St. Joseph's College and is also a Media executive with the Gorkhaland Territorial Administration, and arrested him.
(Feature Image Source: PTI )
This article has been updated.