In a bid to take a tough stand against vehicular pollution, the government of India is all set to implement stricter emission norms of Bharat Stage (BS) VI from April 1, 2020 by skipping BS-V altogether.The decision which taken at an inter-ministerial meeting was chaired by Road Transport and Highways Minister Nitin Gadkari, and was attended by Oil Minister Dharmendra Pradhan, Heavy Industries Minister Anant Geete and Environment Minister Prakash Javadekar.
"Government has decided to leapfrog from BS-IV to BS-VI directly by April 1, 2020. We have decided to skip BS VI emission norms. It is a bold decision and a commitment to environment,"Gadkari said.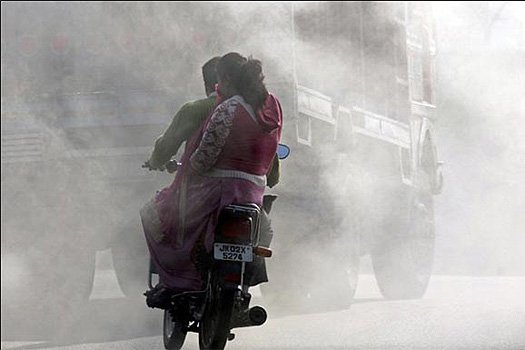 Currently, BS-IV auto fuels are being supplied in whole of northern India covering J&K, Punjab, Haryana, Himachal Pradesh, Uttarakhand, Delhi, parts of Rajasthan and western UP. The rest of the country has BS-III grade fuel.
The road transport and highways ministry wanted that BS-V norms must start from 2019 but Petroleum Ministry expressed inability to comply with the deadline.
In November 2015, a draft notification by the Ministry of Road Transport and Highways (MoEF), postponed dates for implementation of BS-V norms to April 1, 2019 and BS-VI norms to April 1, 2021.
At the end of December, Mr Pradhan stated that India would go straight from Euro-IV complaint petrol and diesel to Euro-VI fuel by 2020.
(With inputs from PTI)
(Feature image source: Reuters)