Even as the debate continues over the ethics of a Kashmiri man being tied to a jeep as a "human shield" against stone-pelters, a report claims that the Indian government will back the Army officer behind the act.
The report by The Times of India doesn't quote any government official but claims that the  government 'has decided to stand by the Army officer who took the decision'.
It further says that defence minister Arun Jaitley may address the issue when he meets Army commanders on Monday, that is today.
Here's the video  of the incident tweeted out by former J&K chief Omar Abdullah:
Here's the video as well. A warning can be heard saying stone pelters will meet this fate. This requires an urgent inquiry & follow up NOW!! pic.twitter.com/qj1rnCVazn

— Omar Abdullah (@abdullah_omar) April 14, 2017
The government response comes after an Army investigation into the incident – which happened on April 9, the day of bypolls of the Srinagar Lok Sabha constituency – concluded that the Army officer in question did this "reluctantly" and as a "last resort", says the report.
Another Times of India report a couple of days ago had quoted unnamed Army sources as defending the move, saying it helped save lives.
The Rashtriya Rifles company commander at Budgam has said this had been done to save about a dozen personnel and officials of the Indo-Tibetan Border Police, Ministry of Home Affairs and J&K police from a mob of over 500 stone-pelters. 
The Army unit was on a mission to save them and the human-shield act facilitated safe passage of a five-vehicle convoy without a bullet being fired.
A Scroll report said that the officer hails from Assam and was originally commissioned into the non-combat unit of the Army Service Corps, and happens to be on deputation with the Rashtriya Rifles. 
The report also quoted unnamed officials as saying that it would have been near impossible to catch a stone pelter from a mob and then tie him to a vehicle as claimed.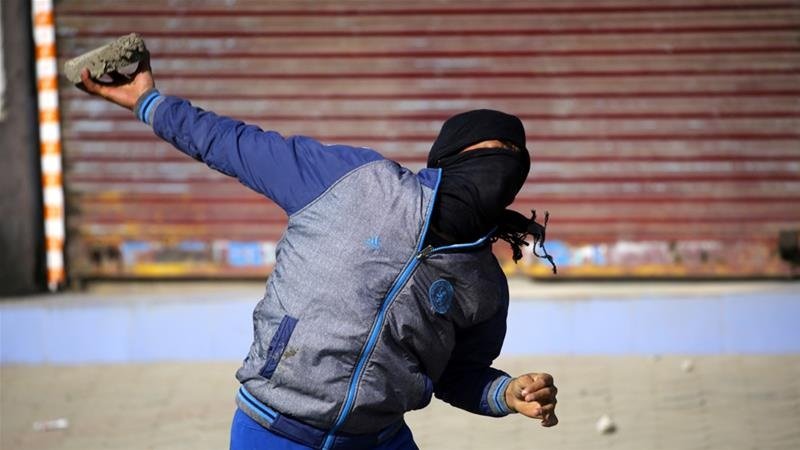 The day was marked by a series of conflicts in the Valley with over 300 people injured (including army officials) and eight killed. The campaign itself had been marked by strongly pro-separatist campaigning by the National Conference that fielded Farooq Abdullah.
This is despite an FIR against the Army unit 
State chief minister Mehbooba Mufti ordered a probe into the incident after the video went viral. 
On Saturday, the Jammu and Kashmir Police filed an FIR against the Indian Army's 53 Rashtriya Rifles unit in the Beerwa police station in Budgam district. Charges include that of kidnapping and endangering the man's life.
The man used as the shield, Farooq Ahmad Dar, has alleged that he was taken hostage and beaten up at an army camp without any provocation, before being released in the evening after the polling.