No proposal for doing away with the Sahayak system in the Army is under consideration, the government today said, notwithstanding several jawans strongly coming out of the colonial-era provision. 
Replying to a question on the issue, Minister of State for Defence Subhash Bhamre said a new complaint redressal mechanism has been put in place under which soldiers can communicate their grievances to the Chief of Army Staff through WhatsApp message after exhausting all other laid down procedures.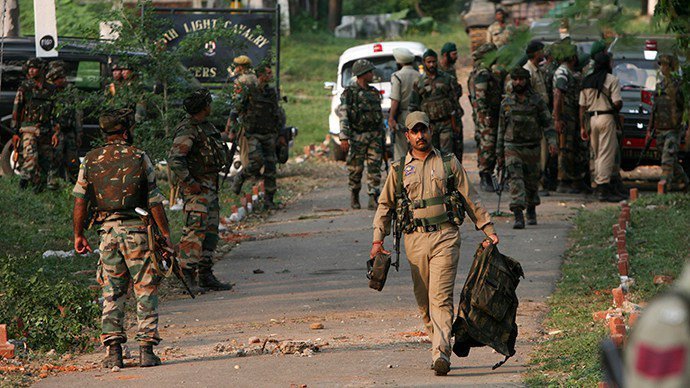 To a separate system, Bhamre said a total of 32,550 complaints were received through the online Centralised Public Grievance Redress System (CPGRAMS) from Armed Forces personnel in the last two years. 
"No proposal for doing away with system of Sahayaks or Buddies for Commissioned Officers and even Junior Commissioned Officers in the Army is under consideration of the Ministry at present," he said. He said a total of 292 complaints from serving and retired personnel have been registered since February 2017. 
"Every effort is made to ensure that the complaints are dealt with till its final disposal to the satisfaction of the complainant." 
There has been a raging controversy over use of Sahayaks by some army officers as their servants. Last month the body of a jawan, Roy Mathew, was found hanging at Deolali cantonment in Maharashtra after a sting video, which showed him complaining about being made to do household chores of superior officers, went viral. 
Days later, a sepoy also posted a video online criticising the Sahayak or buddy system and accused the senior officers of treating them as "slaves". Bhamre said the data from CPGRAMS software in the last two years indicated that the average time taken for disposal of a case in the department of defence is 97 days. 
To a separate question, he said India is currently the second largest troop contributor among the UN peacekeeping contributors. Currently, India is providing 6891 army and 782 police personnel in 11 UN missions and two UN offices. As on January 31, the UN owes India USD 74.62 million for contribution towards peacekeeping operations.
Feature Image Source: Reuters