In an effort to revamp and reduce the gender disparity in the Indian armed forces, president Pranab Mukherjee said on Tuesday that the government would allow women to serve in all fighter streams, reports Hindustan Times.
"In the future, my government will induct women in all fighter streams of our armed forces. Shakti, which means power, is the manifestation of female energy. This shakti defines our strength," the President said. 
A sign that we are truly coming of age as a society and a nation. Take this – Even US army does not have women in infantry & armoured units.
There were already indications of this progressive step.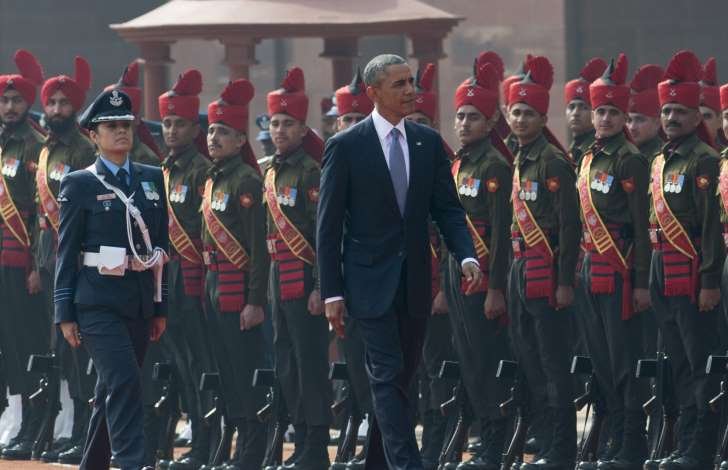 Wing Commander Pooja Thakur became the first lady officer to lead the Inter-Service Guard of Honour which on January 25, 2015, which was inspected by US President Barack Obama at Rashtrapati Bhavan in Delhi.
The government on December 4, 2015 said the approval for induction of women into the fighter stream of Indian Air force is on an "experimental basis" for a period of five years.
"Government has accorded the approval to entry of women into the fighter stream of IAF on experimental basis for a period of five years," said Minister of State for Defence Rao Inderjit Singh.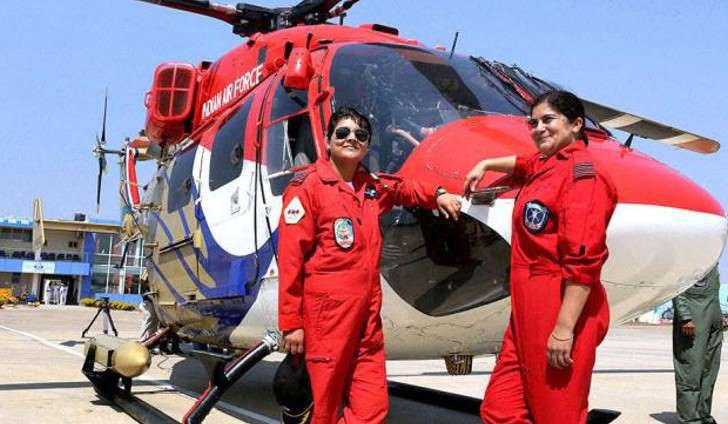 The minister said that it is envisaged that the women trainees undergoing Stage-I training at Air Force Academy would be assessed for their suitability. Based on the suitability and willingness, these women trainees would be selected for Stage-II training in the fighter stream.
Upon successful completion of Stage-II training, these women trainees are likely to be commissioned into the fighter stream in June, 2016, he said.
(Feature Image Source: Reuters)