In a bid to actively promote organ donation among people, the central government has decided to give preference to donors in case the donor or an immediate relative requires a kidney transplantation.
The guidelines were released by Union Ministry of Health and Family Welfare with an aim to incentivise organ donation. 
According to a report by the Times of India, more than two lakh people require kidney transplant every year in India but only about 6,000 are able to undergo the life-saving procedure due to paucity of organs. According to a report by IANS, experts have stated that in India approximately 75,000 patients are on dialysis and the number is growing at the rate of 10-20 per cent annually.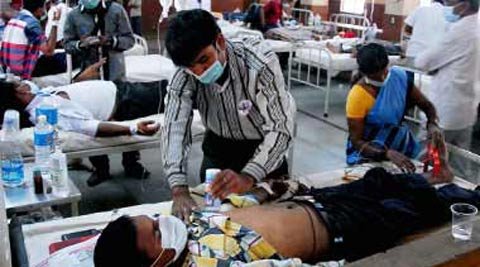 Sensing the huge disparity between number of recipients requiring kidney transplant and the organs available for transplantation, the government has put out a list of new guidelines:
All the patients will have to be registered by the concerned hospital. 
The recipients must be less than 75 years of age.
Kidney advisory committee will approve registration and urgency criteria.
Points will be allocated through which recipients will be selected.
A previous living kidney donor or his immediate relative now requiring kidney transplant would get 5 points.
 Recipients less than 6 years of age will get three points.
(Feature image is representational | Source: Reuters)