Eleven Indians who had been languishing in a Nigerian prison for two years reached New Delhi on Sunday after being released by Nigerian authorities a day earlier.
Employees of a Merchant Navy firm, the crew's ship got stranded in Nigeria and the entire crew was arrested for violating laws of international waters in 2014.
The External Affairs Minster, Sushma Swaraj appreciated the efforts of Indian envoy in Abuja for expediting their repatriation. 
I appreciate the efforts of our High Commissioner in Nigeria Shri B.N.Reddy for expediting their repatriation. https://t.co/hBHxSrekR0

— Sushma Swaraj (@SushmaSwaraj) July 3, 2016
The 11 Indians joined a merchant ship in Ghana as employees in October 2013. They were jailed after their ship that left for Cameroon was forced to dock at port in Nigeria due to a technical snag.
According to an Economic Times report, the matter was brought to the notice of Swaraj by CPM Rajya Sabha MP Ritabharta Banerjee, who in her letter wrote that the Nigerian Navy arrested the 11 Indians on July 25 last year and handed them over to Economic Financial Crime Commission and allegedly booked them on fake charges after they reportedly failed to pay bribe.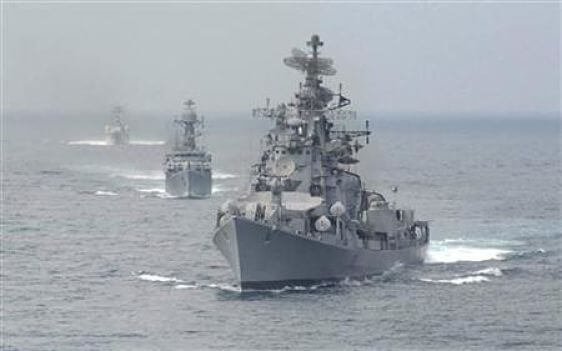 "The family of one of these Indians, Jogen Das, is from Kolkata and had sought my help. I met External Affairs Minister Sushma Swaraj with his family and the families of some of the others jailed in Nigeria. They are from states across the country. The minister helped us a lot. These 11 Indians were released on Saturday, and reached New Delhi today," Banerjee told Indian Express.
In a series of tweets earlier in the day, Swaraj said that the government is also doing its best to secure the release of the two Indian nationals abducted in Nigeria.
(With inputs from PTI)
Feature Image Source: Twitter/Politicoscope)