Greeks greeted news of a deal with creditors on Monday, July 13, with a measure of relief mixed with much anger, particularly at Germany, after it became clear Greece will have to swallow more austerity that could fracture the government and spark a backlash.
A sleep-deprived Prime Minister Alexis Tsipras will fly back to Athens to sell an agreement that ended up being tougher than proposals Greeks overwhelmingly rejected in a referendum on July 5. He has days to quell dissent within his own ranks — probably by sacking hardliners — and ram reform laws through parliament.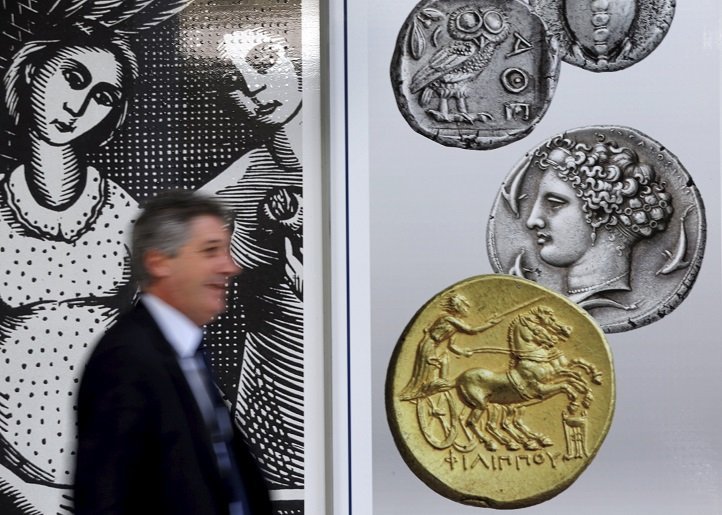 Before the final contours of the deal were known, one of his ministers railed against the deal as being "unviable" and predicted there would be a snap election within months. Tsipras will need the support of opposition lawmakers, possibly by forming a national unity government.
"People have suffered the past five years and there is more to come now. This is what makes things difficult for us. We wanted to stay in Europe, it goes without saying that we did. But what about the terms?"
Their economy pummelled by years of recession, their banks shut and dozens of businesses closing daily, some Greeks vented their anger on German Chancellor Angela Merkel and Finance Minister Wolfgang Schaeuble.
Newspapers laced the morning's headlines with references to World War Two and railed against what they see as Berlin's attempts to humiliate Greece as punishment for its resistance to another round of cuts.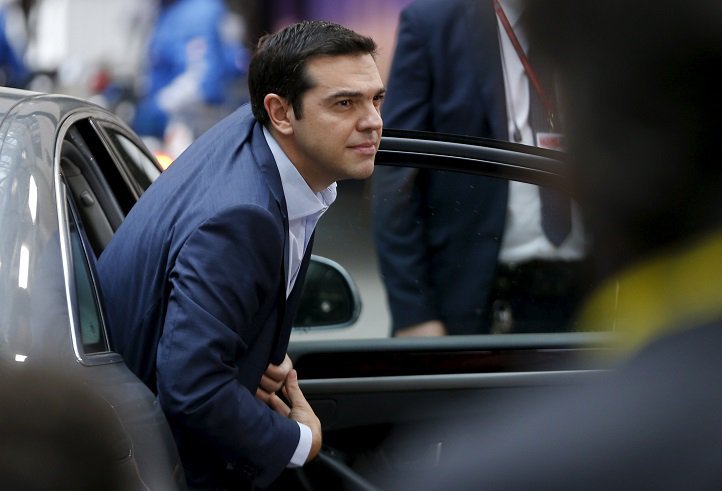 In particular, Greeks bristled at Schaeuble's proposal — not included in the final deal — for a temporary Greek exit from the euro zone, which many saw as tantamount to expulsion by stealth.
"Greece in Auschwitz, Schaeuble seeking a holocaust in Europe," Demokratia newspaper said.
The German occupation of Greece during the war has become a recurring theme during months of increasingly fractious bailout talks between Athens and its creditors. The speaker of the Greek parliament at one point demanded war reparations from Berlin and set up a committee calculating the current value of a loan Greece was forced to make to Germany during the occupation.
"Sink the country, Wolfgang Schaeuble orders," the left-leaning daily Efimerida Ton Syntakton said.
"The Germans are returning, not with the might of their armour but with the strength of their economy. They want to impose their policies on the governments of a supposedly united Europe. The vengeful Mr. Schaeuble unfolded his plan for Greece's five-year exit from the euro zone," it said.
Historical comparisons were also made at the summit in Brussels that agreed the deal, with Merkel asked whether the tough conditions were not similar to the 1919 Versailles treaty that forced crushing reparations on Germany after World War One, with disastrous consequences.
Remain stubborn
Tsipras gave assurances in a statement in Brussels that the bailout would prevent a further slide into recession and had also staved off a collapse of Greek banks.
Although the country might have pulled back from the brink of financial meltdown, Greeks will have to endure more pain. Capital controls that limit daily withdrawals from bank accounts to just 60 euros will likely to remain in place for some time.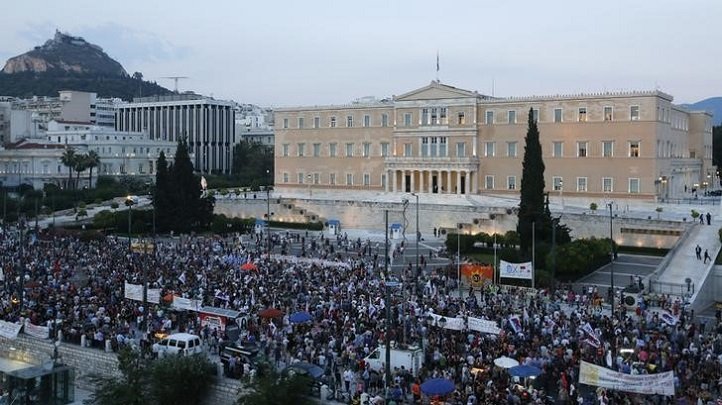 "I'm disappointed," said Christina, 43, a private sector employee in Athens. "They (the government) were very dynamic at first. We had a glimmer of hope. We were prepared for something bad to happen and then the worst happened. This is what most people think."
Protesters will gather in central Athens on Monday evening to rally against the agreement. Hardliners in the ruling Syriza party were also spoiling for a fight.
"After 17 hours of negotiations, the leaders of the euro zone concluded with an agreement that is humiliating for Greece and its people," the party's hard-left faction said in a statement on its website. "It is a new harsher bailout that re-establishes the troika and maintains the country under a status of a debt colony under a German-led EU custody.
"The Greek people must not become disappointed, on the contrary it must remain stubborn, as it did in the referendum and the countrywide protests for a 'No' to the very end. A 'No' to clash with the bailout, neo-liberalism and austerity which are institutionalized in the euro zone."