The government of Prime Minister Narendra Modi began a last push before the end of a stormy parliament sitting to pass a major tax reform aimed at boosting economic growth, but an opposition party dug in its heels to stop the bill.
Aimed at creating a customs union for India's 1.2 billion people, the Goods and Service Tax (GST) is the biggest revenue shake-up since independence from Britain in 1947. Supporters say it will add up to two percentage points to economic growth.
A series of obstacles to the prime minister's ambitious agenda of economic reform has increased a sense among debt-laden domestic companies suffering subdued earnings that India's fledgling economic recovery could take longer.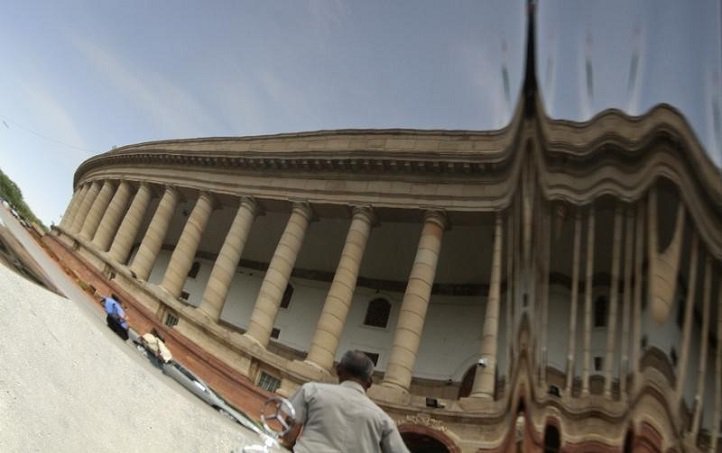 Indian shares fell about 1 percent on Tuesday led by declines in banking stocks along with jitters over the parliament showdown and China's yuan devaluation.
As monsoon rain lashed the colonial-era parliament building, Finance Minister Arun Jaitley introduced the bill in the Rajya Sabha to yowls of protest from members of the opposition Congress party. Seconds later, the speaker adjourned the chamber, putting off any discussion until Wednesday, August 12.
The Congress party is demanding the resignation of senior BJP leaders it accuses of graft before allowing parliament to work. It also wants changes to the bill, which it says has been diluted to win support from states.
"They don't want the Indian economy to grow," Jaitley said, barely audible above opposition shouts of "this will not go on". He called the protest "merely a pretext".
Congress leader Anand Sharma said the obstruction replicated tactics by the BJP, which blocked GST and other reforms when Congress ruled India for a decade, before being defeated by Modi last year.
Modi made the constitutional amendment to allow the new tax the main goal of the summer sitting of parliament, which ends on Thursday, August 13.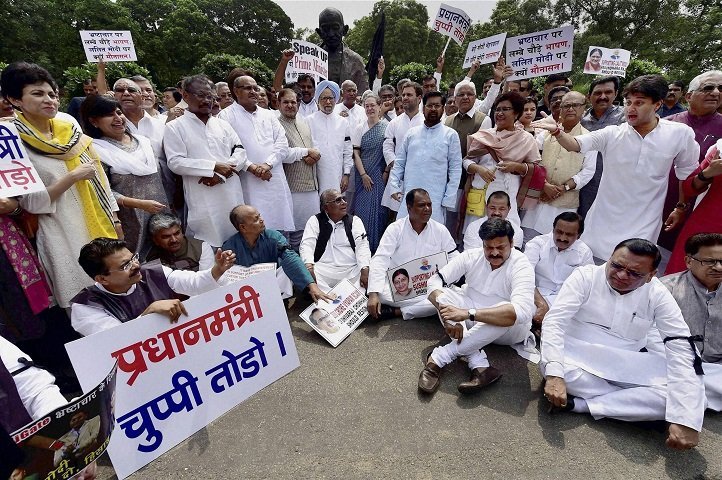 Failure to pass the GST bill now will make it hard for Modi to meet a self-imposed 2016 deadline for implementing it. In a research note, DBS Bank said any holdup "will be negative for market sentiment and could further delay the recovery process".
Even so, many foreign investors still see India as a bright spot in the world economy and expect Modi's reforms to prevail eventually.
The government has already passed the bill in the lower house ie the Lok Sabha. It does not have a majority in the Rajya Sabha, where it needs two-thirds of votes to pass the amendment. That is only possible if most parties support it, or if Congress abstains.
Read more: