Iceland, Holland, England, Spain, France, Greece, Belgium, China, Norway and now India. Eidur Gudjohnsen, who was part of the country's incredible Euro 2016 run has signed for FC Pune City and will be seen in action in the third season of the Indian Super League, which kicks off in October.
The striker's still riding on Iceland's dream run to the Euro 2016 quarterfinals. The country has a population of around 300,000 and defied the odds to beat England and Austria, while drawing against Hungary and eventual champions Portugal.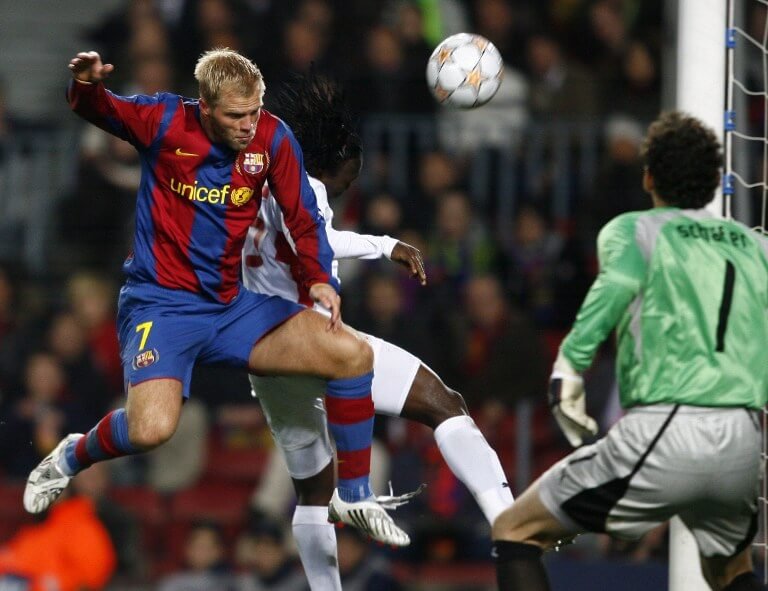 With India returning with a haul of just two medals from the Olympics in Rio, the most damning criticism is always that of how a country with 1.2 billion people doesn't manage to succeed in sport. Just like in football, in which India are ranked 152nd currently. But Gudjohnsen says that's not a valid theory. 
"I think it's very harsh to relate the two – population and sporting performance are not related. In football, it was easy for Iceland to implement a method of playing football across the country. It is also important to see which is the most popular sport in the country and in Iceland, it is football.
"There is also an out-flux of players going to play in top leagues in Europe. And most importantly, the size of the country matters. In Iceland, kids walked to training pitches. Getting to places is easier, getting to games is easier, getting to training is easier and finding talent is easier," Gudjohnsen said.
It's a fitting answer, especially after the argument went viral on Twitter following anchor Piers Morgan's tweet on how embarrassing it was for India to go home with just two medals, and still celebrate winners PV Sindhu and Sakshi Malik. 
But Gudjohnsen rubbished it, also saying that for a country to succeed in sport, a lot of money has to be pumped in to planning and infrastructure. 
Gudjohnsen is 37 now, and by his own admission, 'not the same player as he was 10 years ago', there's no questioning his pedigree. The striker has won the Premier League, La Liga and the Champions League among others, with stints at Chelsea and Barcelona. 
As for playing football in India, Gudjohnsen honestly admitted that it was a "mixture" of a new lease of life for those whose careers are waning, and a fantastic opportunity to taste a different culture.
"The contact was made a long time back when the league kicked off, but the time is right now. It's a great opportunity for me to experience something new and while the pressure is always there – if not from external forces, but from within – then all I can say is that I will give everything I've got," he said.
Well if he can produce anything close to THAT bicycle kick goal again, then we're happy to have you in the ISL, Mr Gudjohnsen.
Feature image source: AFP