The Gujarat High Court on Thursday rejected Zakia Jafri's petition challenging a clean chit by a Supreme Court-monitored SIT to the state's top politicians, including the then Chief Minister Narendra Modi and others in the Gulbarg Society massacre, which happened during the 2002 Gujarat riots.
However, the high court allowed her to move the courts to request a fresh investigation on the alleged criminal role of Modi and 61 others.
Who is Zakia Jafri and what is the Gulbarg Society Massacre? Here's a timeline of the case:
February 2002: On February 28, 2002, angry Hindutva mobs attack Gulbarg Society, a cluster of 29 bungalows and 10 apartment buildings housing mostly Muslims. They set houses on fire, killing at least 69 people, including Congress MP Ehsan Jafri, Zakia's husband.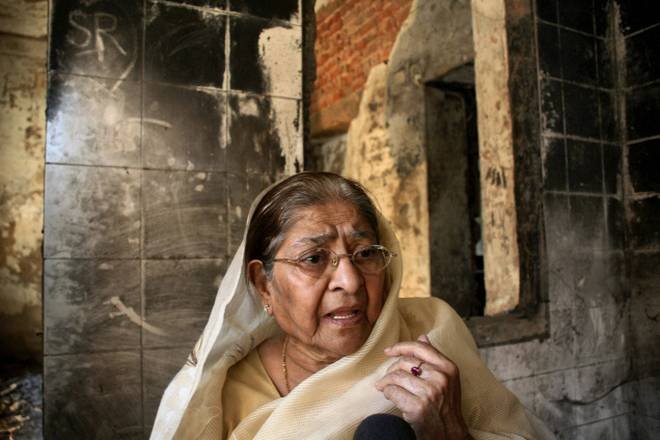 November 2003: On a petition filed by the National Human Rights Council (NHRC), SC stays proceedings in 10 cases related to Gujarat riots, including Gulbarg Society case. The court disapproves the manner in which the Narendra Modi government in the state was conducting the trial.
November 2007: Gujarat High Court dismisses Zakia Jafri's petition seeking the court's directive to the police to register a complaint against then Chief Minister Narendra Modi and 62 others for their alleged involvement in the massacre. Court refuses to entertain her plea, and instead asks her to present the case before magistrate's court.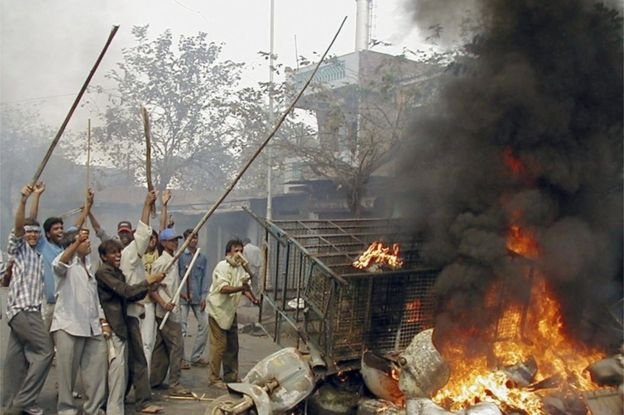 March 2008:  Supreme Court orders the Modi government to re-investigate 10 cases in the 2002 Gujarat riots, including the Gulbarg Society massacre. The court creates a SIT to probe the cases afresh.
March 2009: SC asks the SIT to look into Zakia's complaint of the alleged collusion of state machinery and rioters during the Gujarat riots.
March 2010: SIT summons Narendra Modi, regarding his alleged action or lack of it during the riots.
March 2010: Case trial put on hold by SC after the resignation of the special prosecutor. He alleged the trial judge and SIT of being "soft on the accused".
February 2012: SIT submits its report saying there was no "prosecutable evidence" against Modi, who was among 62 persons named in an omnibus complaint filed by Jafri.
March 2012: Ahmedabad Metropolitan Court rejects Zakia Jafri's plea to make the SIT report public.
December 2013: Ahmedabad Metropolitan court rejects the petition of Zakia Jafri against the closure report of the SIT giving a clean chit to Modi.
November 2014: Supreme Court asks the sessions court to complete the trial in the Gulbarg case, one of the nine cases connected to the 2002 post-Godhra riots, in three months.
June 2, 2016: Special court convicts 24 persons and acquitted 36 persons.
June 17, 2016: 11 get life imprisonment for Gulbarg Society massacre; one gets 10 years in jail and 12 convicts get seven years.