The officials of the fisheries department of Gujarat Government took custody of 220 fishermen who were handed over by Pakistan to Indian agency, late last night, a senior official said. 
"These fishermen were released from the Landhi jail in Karachi on December 25 as a goodwill gesture and were handed over to the Border Security Force (BSF) at the Wagah Border on Monday," Ashok Patel, superintendent of the fisheries department of the Gujarat government said.
"The team (of fisheries department) has been camping in Amritsar to make arrangements for bringing these fishermen back to Gujarat," he said.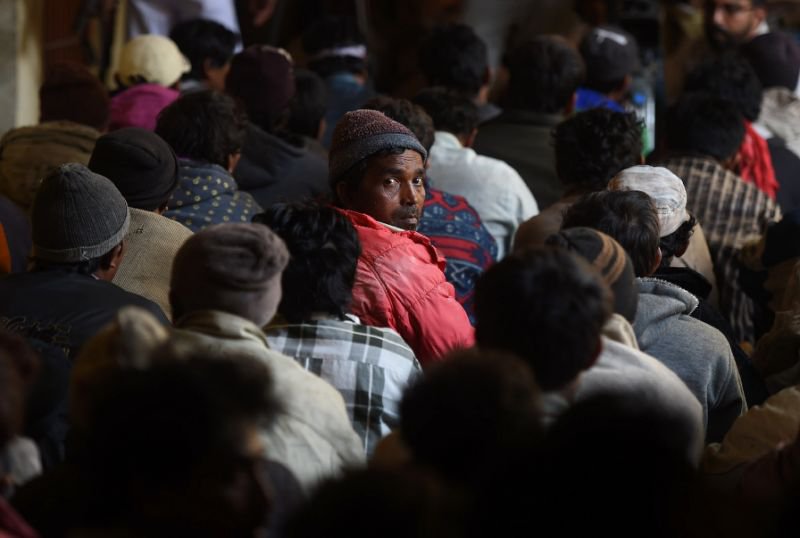 Ramesh Makwana, one of the released fisherman, who hails from Tad village in Una taluka of Punjab's  Gir Somnath district, said, "We never expected release of 439 fishermen by Pakistan at one go and it came as a surprise for all of us. Another batch of 219 fishermen will be released on January 5, 2017." 
"The Edhi Foundation a Karachi based non government organisation made arrangements for bringing us to Lahore from Karachi by a special train," said the released fisherman. 
He thanked Gujarat Chief Minister Vijay Rupani among others for taking up the issue for their release with Prime Minister Narendra Modi, who in turn took up the matter with his Pakistani counterpart Nawaz Sharif. 
Makwana, while describing the harsh conditions in which they stayed in Pakistani jail, said, "They had to face lot of hardships as about 100 fishermen were kept in a single room in the prison and had to face mosquito menace." 
He said they realised that they had entered into enemy territorial waters only after Pakistani Marine Security Agency (PMSA) nabbed them. "Most of us are sole bread earners of our family," said Makwana. 
(Feature image source: PTI)