Gujarat will soon be importing 10,000 doses of Gir bull semen from Brazil. Why? 
Because the population of this breed has declined drastically in the country, from about 15 lakh in the 1960s to a mere 3,000 pure-breed cows now, according to Satyajit Khachar, scion of the erstwhile princely state of Jasdan and a known breeder of the cow. 
The biggest irony is that the bulls whose semen are to be imported are actually the descendants of those gifted to Brazil a century ago by the Maharaja of Bhavnagar. The south American country, which imported these bulls from India between 1890s and 1960s, now has a Gir cattle population of about 40 lakhs.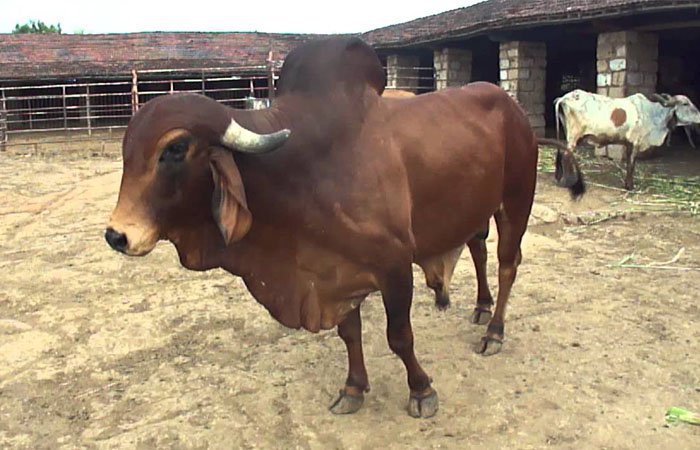 Gir cows have a very high milk yield, but the Gujaratis obsession with Jersey cows, indiscriminate breeding, and the dairy industry's focus on buffalo milk because of its fat content has resulted in a dwindling in the number of cattle and their pedigree.
 Mona Khandhar, secretary, the animal husbandry department in Gujarat, told The Times of India, 
"Scientifically selected bull semen is being imported from Brazil for artificial insemination to increase the number of native breeds namely Gir and Kankrej. The government has also granted Rs 50 lakh for this project." 
The Gir, also called the Gyr, is one of the principal Zebu breeds originating in India. It has been mated with the Red Sindhi and the Sahiwal to improve their breeds.
It's also popular in South American countries as it is resistant to hot temperatures and tropical diseases.