The name Gulzar will make you bow down and resign to the power of words. His story is as poignant as his words.
What many do not know is that this noted poet, lyricist, writer and film director was born Sampooran Singh Kalra to a family of doodhwaalas in Dina, District Jhelum, Pakistan. They later started a small cloth business. The family moved to India after the Partition. His father was disappointed about his ambition to become a writer. Over and over again, Sampooran was reprimanded.  He then started working at a garage in Bombay.  And right there, as if the universe had already planned out his destiny, he met Bimal Roy, who asked him to help with lyrics for his movie Bandini, starring Nutan and Ashok Kumar. 'Mo ra gora ang lai le, mohe shaam rang daide …' became an instant hit. Gulzar was born.The rest, as they say, is history. The man with many feathers on his cap is one of the finest wordsmiths India can boast of.  On his 78th birthday, here's reminiscing some of his most unforgettable lyrical works:
1. Khamoshi (1969)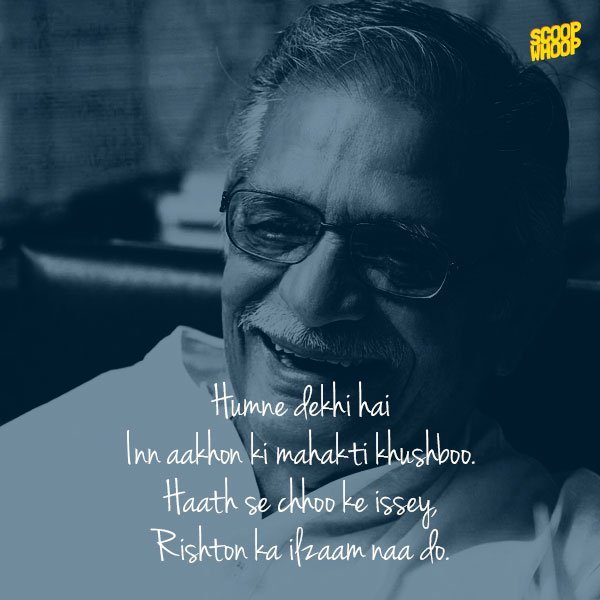 2. Anand (1971)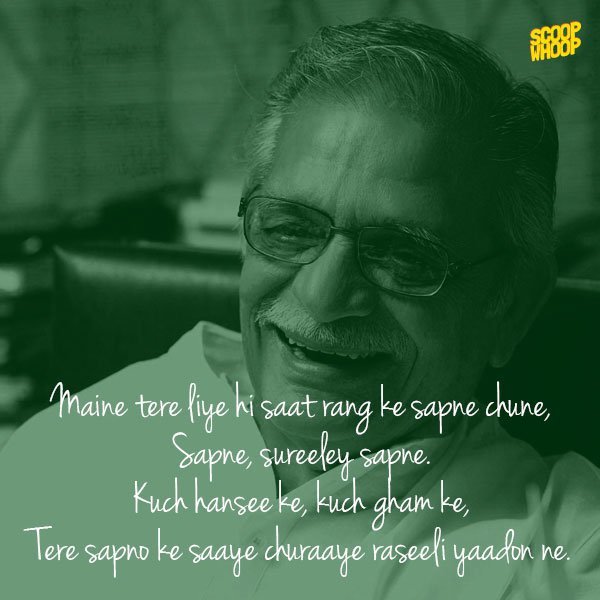 3. Aandhi (1975)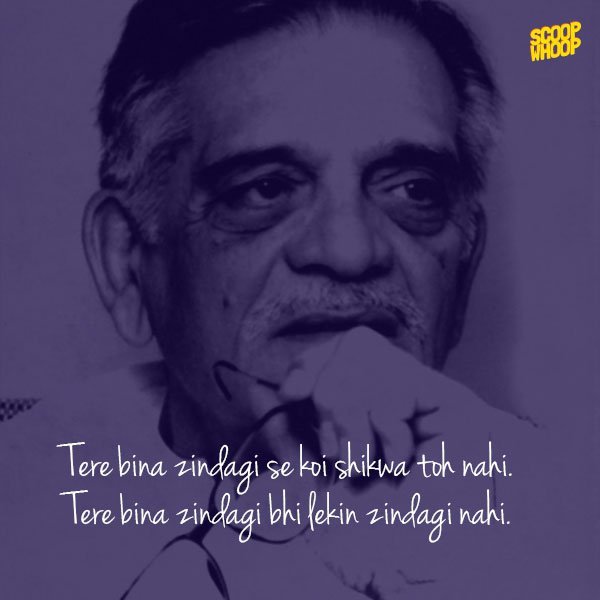 4. Ghar (1978)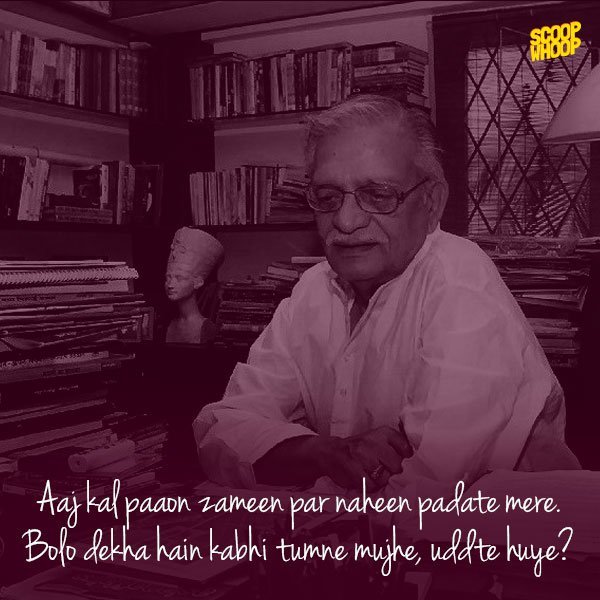 5. Khatta Meetha (1978)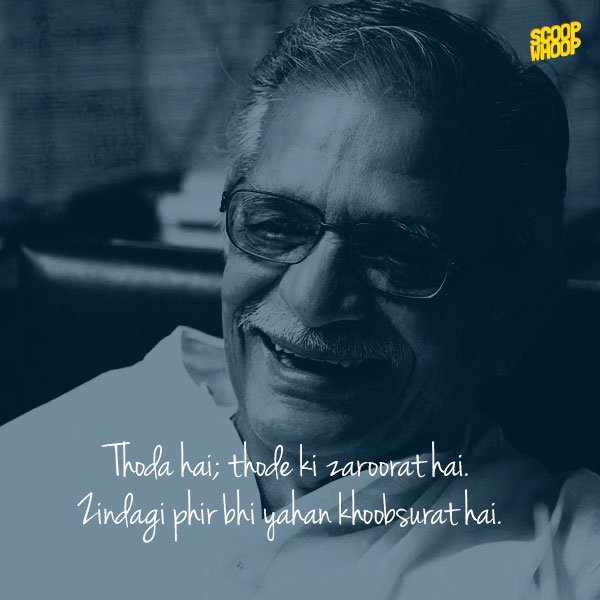 6. Golmaal (1979)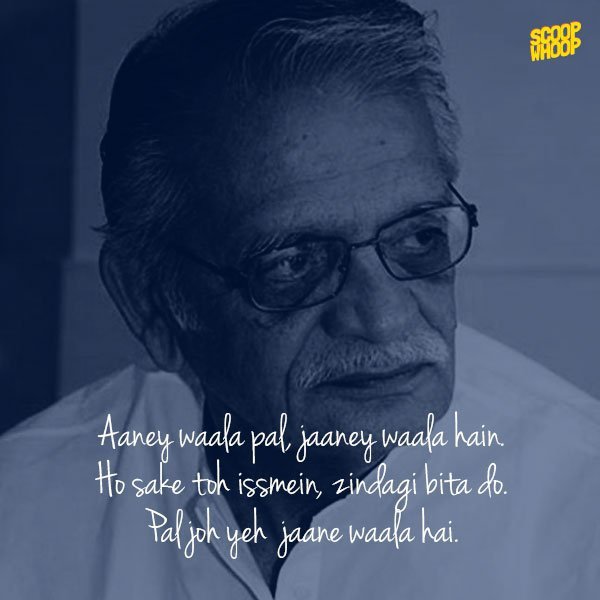 7. Masoom (1983)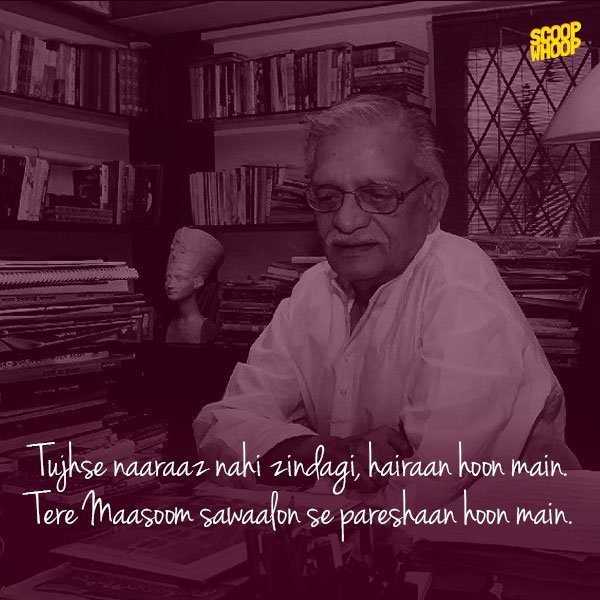 8. Ijaazat (1987)
9. Rudaali (1993)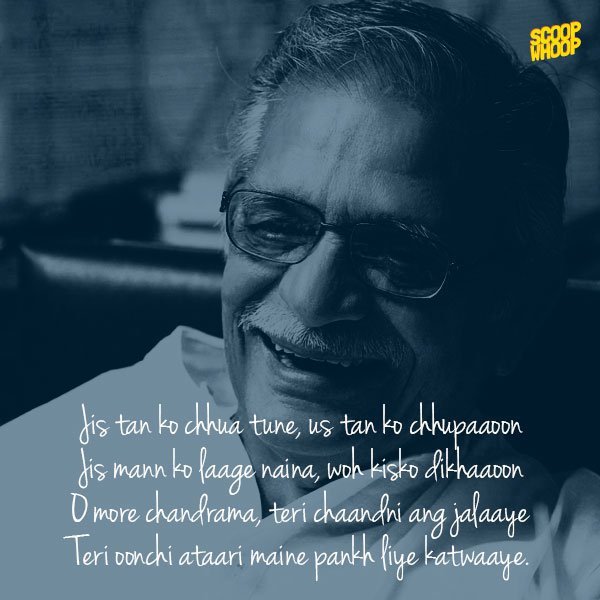 10. Maachis (1996)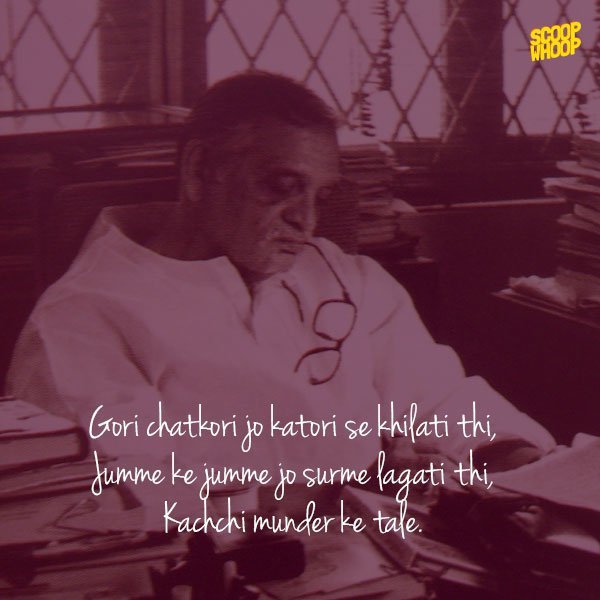 11. Dil Se (1998)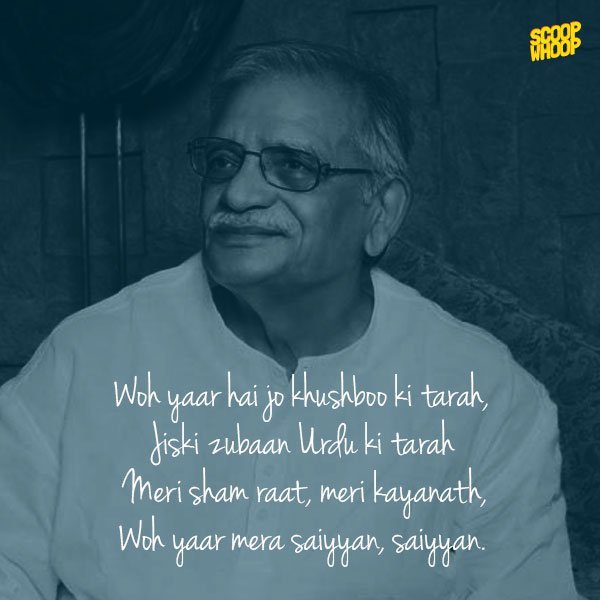 12. Asoka (2001)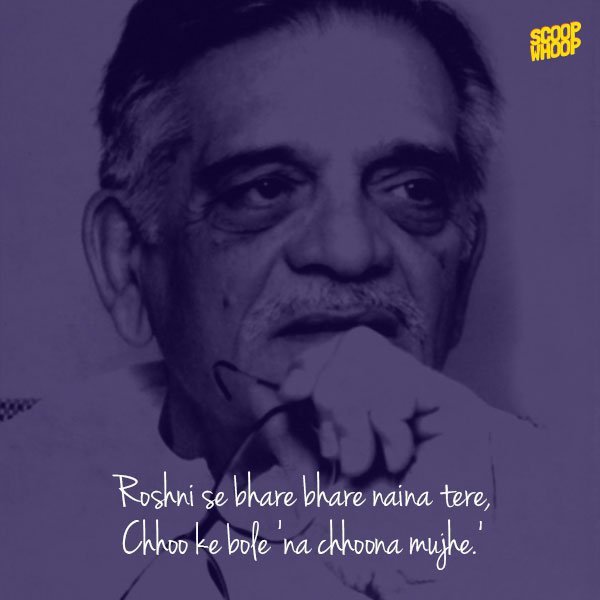 13. Bunty aur Babli (2005)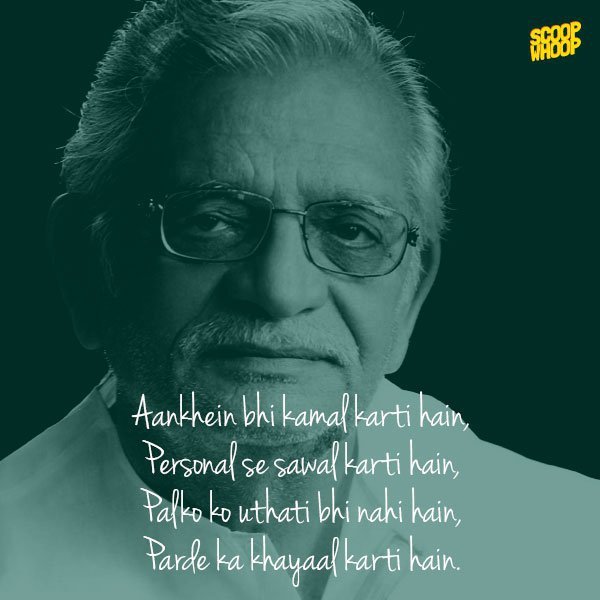 14. Omkara (2006)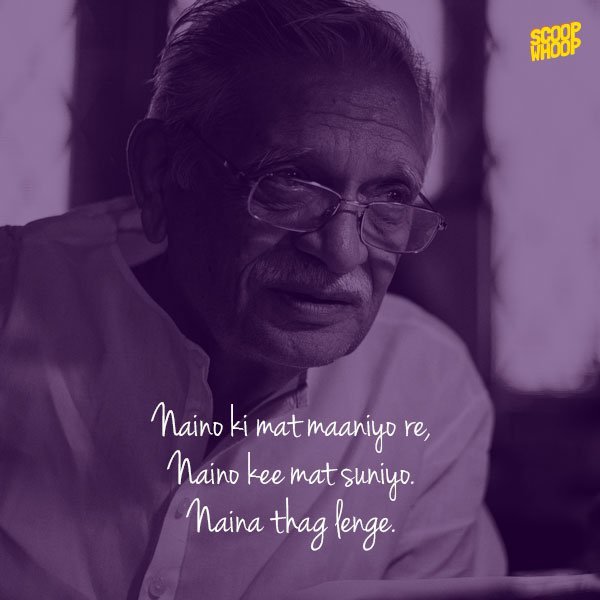 15. Yuvvraaj (2008)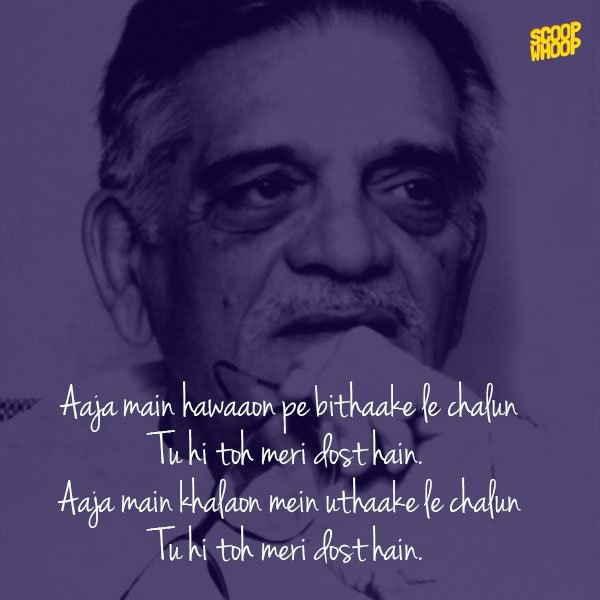 16. Kaminey (2009)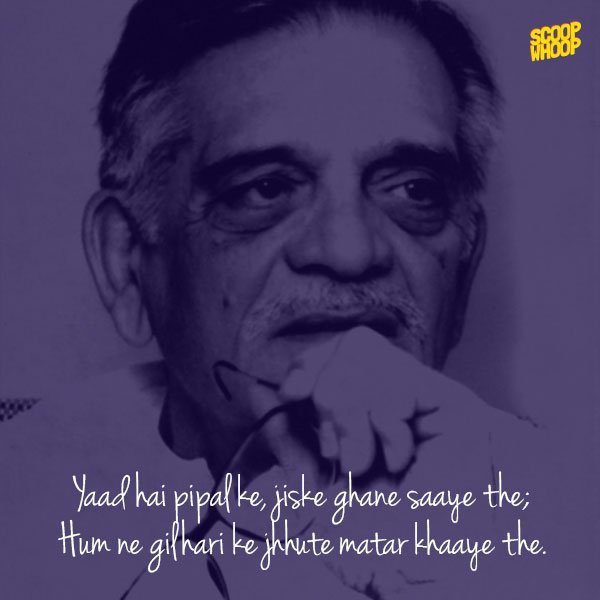 17. Ishqiya (2010)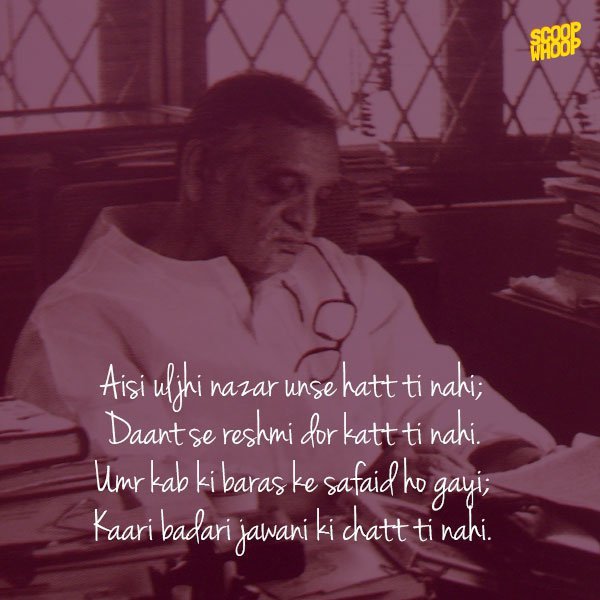 18. Omkara (2006)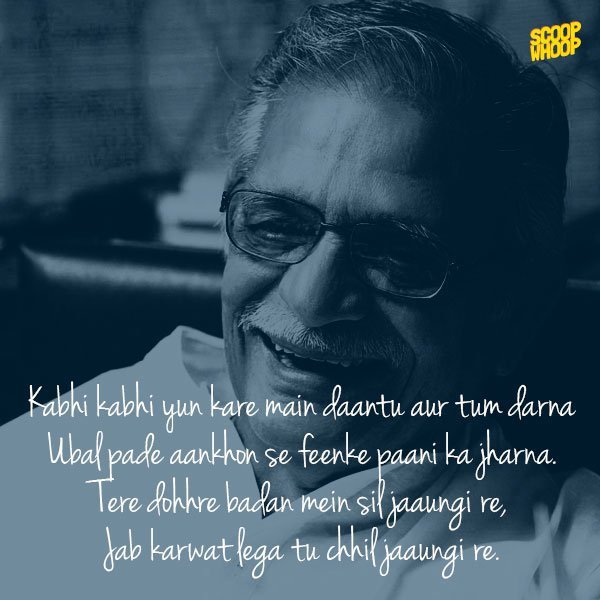 Take a break, close your eyes as you listen to these songs. Let words mesmerize you.