Gunmen and suicide bombers carried out coordinated attacks on Iran's parliament and the tomb of revolutionary founder Ayatollah Ruhollah Khomeini on Wednesday, AFP quoted Iran's state media, killing at least three people.
Four gunmen burst into Tehran's parliament complex with rifles and a pistol, according to the ISNA news agency.
One of the attackers blew himself up on the fourth floor of the parliament office building as the siege continued. In the coordinated mid-morning attack, a gardener was reported dead and several more injured when armed assailants entered the grounds of Khomeini's mausoleum in the south of the city.
A female suicide bomber blew herself up outside the shrine, while another woman was arrested carrying six grenades, according to the Mizanonline news agency.
Parliament or Majlis was in session as the attacks unfolded, with live footage showing members continuing with routine business even as gun battles were reported in surrounding office buildings.
ISNA quoted an unnamed source saying that the attacker at the mausoleum had blown himself up. The identity and the motivation of the assailant was still unclear, Tasnim said.
In addition to being lethal, the attack on the shrine of Khomeini is symbolically stunning. As Iran's first Supreme Leader, Khomeini is a towering figure in the country and was its revolutionary leader in the 1979 ouster of the shah.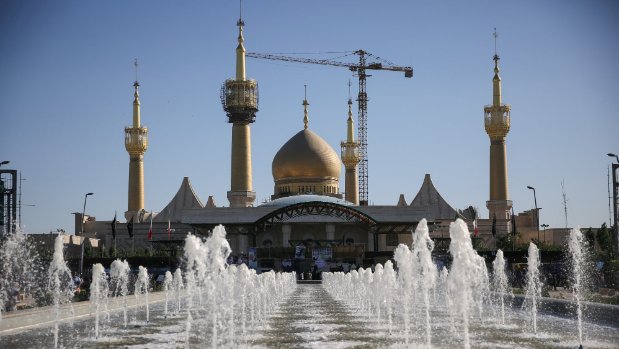 ISIS has claimed responsibility for the attack
Islamic State claimed responsibility for attacks on Iran's parliament and Ayatollah Khomeini's shrine today, the group's state news agency AMAQ said.
"Fighters from Islamic state attacked Khomeini's shrine and the Iranian parliament in Tehran," the news agency said.